Finder is committed to editorial independence. While we receive compensation when you click links to partners, they do not influence our content.
How To Save Money By Cooking At Home
Who doesn't love the convenience of buying ready-to-eat food? But that comes at a disadvantage in cases where we can't go out – perhaps like this rainy season or… pandemic season? Dining out may not be an option anymore.
This is when we look at our own fridge and kitchen to cook our own meals. Needless to say, there are many more benefits to doing just that.
For one, you're free to plan your meals – you can choose cheaper and healthier ingredients. Because you're buying for you and your family, there's no risk of food allergies or sensitivities, unless you're exploring new ingredients. You also get to control the portions you prepare and serve. There's generally less food waste when you prepare your own meals because you know exactly how much you can eat. If there's ever leftovers, you can refrigerate it and reheat it again.
READ:6 Simple Rules of Personal Finance You Should Always Follow
Cooking is also a great way to spend quality time with family. It's easy to assign small tasks to children, such as preparing the table or washing the vegetables. If you're preparing a romantic dinner, make the cooking part of the date.
The best thing about cooking at home? It saves money. Find out how much money you're saving by just cooking at home, and more tips on how to save more!
How much are you saving by cooking at home?
Let's compare the all-time fast food favorite – fried chicken. You can get it from almost any fast-food chain in the country. A serving of rice, chicken, and gravy costs around PHP 80, give or take. If you decide to cook this at home, you can buy the following ingredients for a family of four:
From 80 pesos per head, home-cooked fried chicken drops your costs to 32.5 pesos! You can get two huge fried chicken servings for the price of one outside. The costs are exclusive of electricity or LPG, as well as other utilities. This is what hikes your meal's price outside, in addition to staff service and space rental. Luckily, at home, you are your own chef, wait staff, and cleaner!
Of course, there might be differences in the finished meal, but practice makes perfect also applies to cooking. Try to make your own breading mix with flour, breadcrumbs, salt, and pepper. Even add more seasonings to your preference. Who knows, you might even create recipes you'll be proud to pass on to your kids!
Tips to cheaper home cooking
If you think our fried chicken example is cheap enough, you'd be surprised to know that you can drop this down further! Here are more tricks to saving on home-cooked meals:
Buy in grocery stores
Get as close to the manufacturer as you possibly can. Your nearby sari-sari store tops up the price of goods so they can make a profit. But if you buy at the grocery store, the goods are sold at their suggested retail price (SRP) or even less.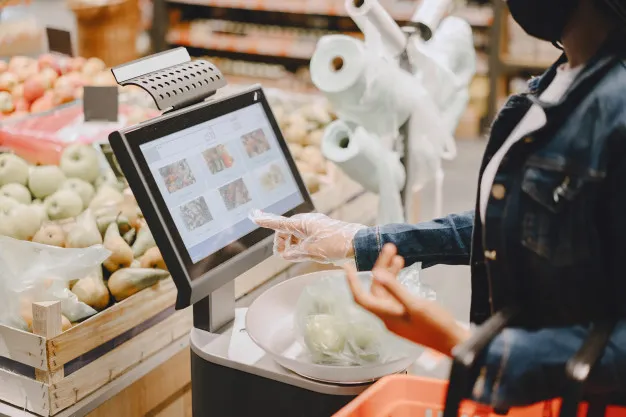 Don't shop on an empty stomach
Research supports this tip! Hunger fuels the biological need to get food. In this case, this is mostly whatever you're craving and feel would be rewarding, because, well, you're hungry. And Admit it: most of the time, what you're craving are chips or sweets, which doesn't constitute the home-cooked meal you're shopping for!
Do groceries in bulk
Since you're going to the grocery now, anyway, make the most out of it. Contrary to the idea that buying tingi saves more, buying items in bulk can actually cut costs dramatically.
Have you ever seen an item that goes for 10 pesos for each 50-gram pack, but you can buy the 200-gram pack for 30 pesos? This is because the manufacturer saves money on the packaging of bigger items than multiple small ones. If you're buying on a per-piece basis, the savings are possible from wholesale discounts that the store gets. It can also be from the higher profit they get from transporting more products per trip. These savings carry over to you, the consumer when you buy in bulk.
READ:Best Credit Cards for Groceries with Great Rebates
Buy fruits and vegetables in season. They're cheaper that way. And if you can't score them off-season, you might find canned, preserved, or dried versions that could last longer uncooked in your kitchen.
Plant a garden
If you have the time and tools, you might want to explore your green thumb and supply your own kitchen! Even small apartments can sustain spices like rosemary and basil, even mint. You can even pot hot pepper and cherry tomatoes if you're up for the challenge. If you have the space for it, try planting bitter gourds, eggplants, or okras! Though there are still costs associated with gardening – the seeds, soil, fertilizer, and of course, your time and patience.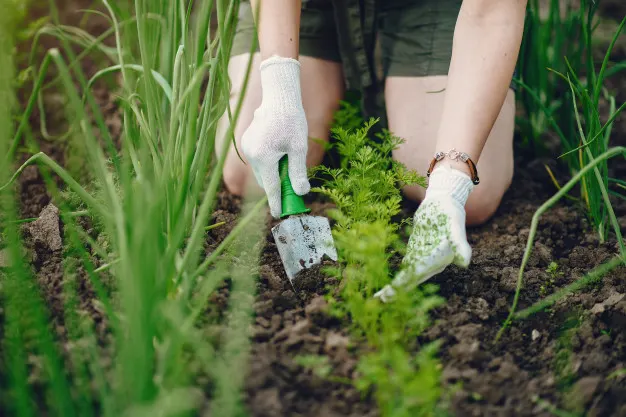 Promos are best friends
From discounts, "buy one, get one", to loyalty rewards, grab them all! Well, the in-store point system and discounts might not be much, considering the cost of the membership card. However, if you plan to spend all your grocery budget in that store, then hiking up points is not a bad idea. You might even encounter members-only raffles and prizes. Gain more rewards by using your trusty credit card to pay for groceries!
Since we're talking store loyalty, you might want to try in-store brands. These are a lot cheaper than most brands on the same aisle, not because they're less reliable, but because they're cheaper for the store to sell. There's no middleman because the store produces and brands the product. There's also no advertising costs for you to shoulder.
Plan meals ahead
Buying in bulk is also easier if you can use one ingredient for two or more dishes. Go to the store with at least a week's worth of meals and their ingredients on your shopping list. You can buy potatoes for both adobo and nilaga. Win!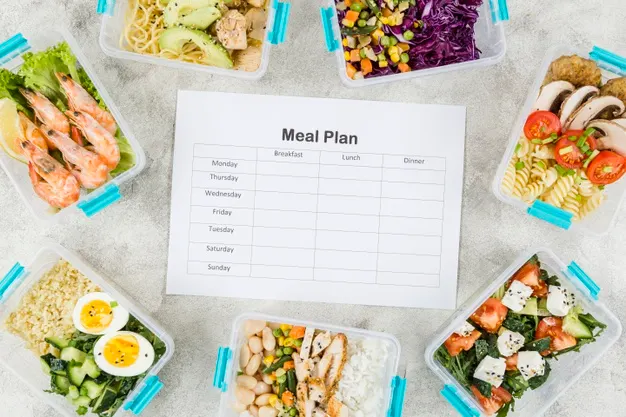 Planning also prevents you from impulsively picking random grocery items. When there is a setlist and grocery budget, you're less likely to pick too many items or non-necessities.
Prepare meals ahead
If you're still working from home or have other things to do, your free time might only be the weekends or even just Sundays. In this case, you might find it convenient to cook meals in bulk. This saves a lot of preparation time. When it's time to eat the meal, feel free to just reheat it! Just make sure to pick the right dishes that could last long refrigerated, like adobo!
Bonus: make your own beverages too!
A homemade lemonade doesn't cost 70 pesos per cup! In fact, you can buy 3 small lemons for 20 pesos in your local market. Add honey or sugar, chill, and enjoy!
In terms of coffee, instant coffee is mostly cheaper than ground coffee, and then coffee-shop coffee. If you're still craving for that cafe au lait, you can try to personalize your coffee with a French press and a ground coffee. Ground coffee has far less sugar than instant coffee, and it offers a more authentic taste to it too.

Did you know that you can also make tea from kitchen ingredients? Grate ginger, squeeze a lemon and boil them with honey and mint leaves, and you have your decaf evening tea. This might be more convenient, cheaper, and healthier than store-bought tea bags.
Bottom Line
Since we are all encouraged to #stayhome anyway, why not make the most out of it? When starting your home cooking journey, remember that you don't become a Michelin chef overnight. Take cooking as something relaxing instead of a stressful addition to your quarantine blues. Shop online for ingredients. Use credit cards to save you from going out of your house and risking contracting the virus. When you cook at home, you save more and you get a better chance at protecting your health.