Finder is committed to editorial independence. While we receive compensation when you click links to partners, they do not influence our content.
How To Register A Pre-Owned Vehicle
Congratulations!
If you're reached this article then you've likely just acquired for yourself a pre-owned vehicle, whether it's a car, motorcycle, truck, or other motorized road-worthy machines. You've already test-ridden it, checked its condition, and have either put down earnest money for it or have paid for it outright.
However, whether or not the unit in question is already parked in your garage, that vehicle won't be officially yours until it's registered under your name. Be aware that it is legally questionable to keep on driving a pre-owned vehicle that's still in the previous owner's name, whether or not you possess an "open deed of sale".
READ:Tips On How To Save For Your First Car
That said, transferring ownership of a pre-owned vehicle isn't a complicated thing, although depending on your locality, it may require some legwork. Here's a quick guide on how to officially own your newly acquired vehicle. Note that since this article assumes that no legal transfer of ownership has occurred yet, the term "current owner" or "original owner" refers to the person who sold the car, while the "new owner" or "buyer" is you.
1. Get all of the original owner's papers together
To start off, you'll need to get all the original ownership-related documents of the unit from the current owner. Specifically:
* Certificate of Registration
Often simply referred to as the "CR", the Certificate of Registration bears the current owner's details, as well as details of the vehicle including its make, model, weight, etc. More importantly, it will bear the vehicle's engine number and chassis number, each of which is represented by a combination of letters and numbers. These numbers are unique – no other vehicle chassis or the engine will have the same combination – and thus identify this particular vehicle. The document is always a light yellow shade.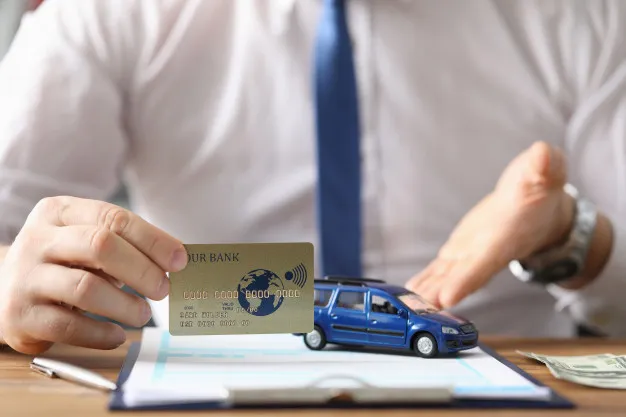 * Official receipt
This document is exactly what it sounds like. The "OR" is the receipt that the Land Transportation Office (LTO) issued for the last transaction related to the car's registration. This will either be the actual registration if it's a brand new car or since you bought a pre-owned vehicle, it will be for the latest registration renewal, a process every vehicle has to go through once a year. The details of the OR will always match the details reflected in the CR, including the current registered owner. This document is always a light blue shade.
* Deed of sale
A document officially endorsing the transfer of ownership from the current owner to the new owner indicating the vehicle in question, it's unique details, and how much you paid for it. It is often the current owner's task to issue the deed of sale, though depending on your arrangement with the current owner, you may do the legwork yourself and ask the current owner to sign it. A Deed of Sale can be acquired from most law firms, lawyers, or notaries public. To be valid, it has to be signed by the current owner, new owner, and witnesses, then notarized by a notary public.
READ:New Rides in the New Normal: Should You Consider Getting A New Car?
* Copy of Current Owner's IDorSecretary's Certificate
To confirm that the vehicle is being sold by an actual person or legal entity, the current owner will need to provide a photocopy of a government-issued ID, such as a driver's license or passport, as well as their Taxpayer's Identification Number (TIN). If the current owner is a company or corporation, the company secretary will need to issue a Secretary's Certificate with the company's TIN for this same purpose.
* Original registration plates
A car's registration plates or plate numbers, while not a "document" in the strictest sense, is still a requirement for transfer of ownership. Be sure that when the current owner hands over the car to you, it bears the official registration plates issued by the LTO. If absent, the current owner should issue paperwork relating to its absence, which is usually in the form of a notarized Affidavit of Loss.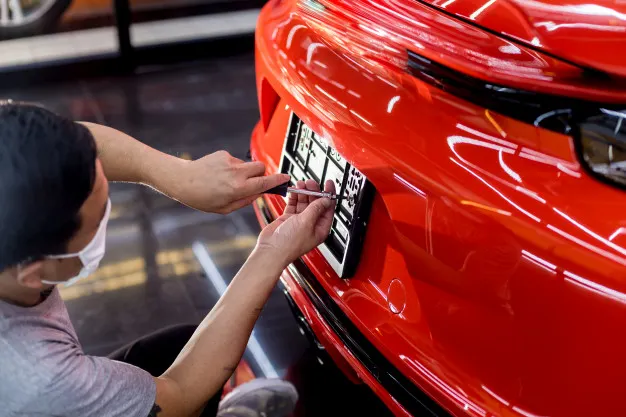 * Release/Assumption of Chattel Mortgage
If the vehicle in question was acquired by the current owner through a loan from a third party, such as an employer or financial institution, they will also need to provide a Release of Chattel Mortgage as proof that the current owner has settled their dues before selling the vehicle. If the car is still on loan and the new owner wishes to continue the payments, an Assumption of Chattel Mortgage will be required instead. Vehicles that are no longer on loan will not require this.
2. Get inspected
To make sure the vehicle in question is roadworthy, you'll need to have it inspected by services duly authorized by the LTO. These are:
Emissions Test
To ensure that the vehicle's emissions are within government regulations, it will need to undergo an emissions test at an authorized Emissions Testing Center. If the vehicle passes, the center will issue a certificate indicating so. If the vehicle fails this test, you may want to address the issue with engine maintenance.
Motor Vehicle Inspection Report
To make sure your vehicle has everything required for normal road operations, it will need to visit a Motor Vehicle Inspection Service (MVIS). This step will check your car for working lights, wipers, accessories, and other necessities required to be roadworthy. They will also require stencils of your engine number and chassis number that will be taped to the report. Some MVIS offices can have someone do the stencils for you. Others may require you to do it yourself or find other means of doing so. Some emissions testing centers will offer this service. Most car service centers can do it as well.

3. Get insured
To minimize your expenses should you ever get into a road accident, the new owner is required to provide insurance coverage for the vehicle. The minimum requirement isThird-Party Liability (TPL)insurance, which will cover the cost of damages or injury to others should you ever inadvertently hit something or someone with your car. While TPL is the minimum, if you can afford more, such as own-damage insurance, it is highly recommended.
READ:How to Make Your Car Insurance Quote Cheaper
4. Get cleared by the police
To make sure the vehicle you're buying has not been stolen or involved in any crime or ongoing investigation, you will need to getPolice Clearancebefore proceeding with the registration. Bring the vehicle and all documents from the previous steps to the Highway Patrol Group (HPG) of your local Philippine National Police office. Present the documents to the officer in charge of this process, pay the appropriate fees, and wait for the car to be visually checked. Depending on the particular HPG, you may receive the clearance in a few days or weeks, assuming there are no hitches.
5. Get registered
When you have all documents in order, bring them to the LTO office where the car is currently registered, as indicated in the Certificate of Registration. Present all documents and pay all necessary fees. After a few days, if not immediately, you'll be issued a new Certificate of Registration and Original Receipt, now all in your name.
That's it! You're done. Congratulations on officially making that vehicle your own. Now gather your family or friends, go on a road trip, and have fun!