Finder is committed to editorial independence. While we receive compensation when you click links to partners, they do not influence our content.
How to Protect Your Car from Flood Water Damage
The Philippine Atmospheric, Geophysical, and Astronomical Services Administration (PAGASA)acknowledged the start of the 2019 rainy season last Friday, June 14. The onset was based on the occurrence of rainfall generating at least 25 millimeters in five days. As expected, heavy rains can trigger flash floods that can be a pain in the neck. Some of you may have been stranded due to knee-high floods, unpassable roads, and unavailability of cabs and jeepneys.
There's no way one can predict Mother Nature and how thunderstorms can wreak havoc in your home and your car. Don't fret, though, we have tips on how you canprotect your carfrom flood water damage this rainy season.
Steer clear of flood-prone areas
Know which roads are prone to flooding, so you can plan your alternative options ahead of time. Use Google Maps and Waze to see the areas which are congested during rainy rush hours. You wouldn't want to get stuck in horrendous traffic as the rain pours heavily.
Take note of these roads that you should avoid in case of terrible weather conditions.At the same time, remember alternate routes to save you from taking the risk of heading to a flooded area.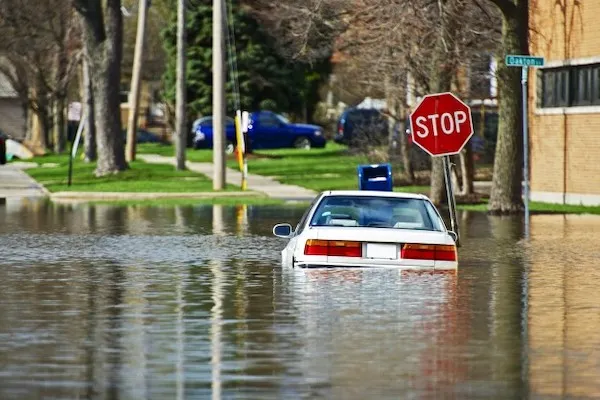 Last year, flooded streets in the Metro include Don Bosco in Makati, BCDA in Taguig City, Philcoa Area in Quezon City, Pasong Tamo Magallanes Tunnel, C-5 Bagong Ilog, and Antipolo-Maceda in Metro Manila.
Invest in a flood cover
Flood covers or anti-flood bags may come in handy if you live in a flood-prone area. Aside from securing your car in a location where it will not be damaged by flood, covering it with these bags create seamless protection against water.
How does a flood cover work? Drive your car under the cover and bring the sides of the cover-up and wrap your car with a rope and heavy-duty tape. This cover should be enough to protect your car's engine from flood water.
Never drive through the puddles
After the storm has passed, there may be plenty of puddles along the roads. Keep an eye out for deep puddles and avoid them as much as possible.
If you force your car into a deep puddle, it might stall and cause severe damage to its engine. You wouldn't want to spend a lot just to have your car fixed, would you?
Get a comprehensive car insurance plan
Don't want to spend thousands of pesos for car repairs? Make sure your prized possession is insured so you won't have to worry about unwanted expenses.
Even if the Tax Reform for Acceleration and Inclusion (TRAIN) law is still in effect, the rates of car insurance premiums haven't changed. However, since the SRPs of new cars (READ:10 Cheapest Cars in the Philippines: Jan 2019 Update) are higher because of the new excise taxes, there will be higher premium rates compared to the previous years.
But this isn't a reason to not buy car insurance; in fact, with fuel and car prices increasing, you should consider getting car insurance to avoid hassles like paying for repairs and other expenses incurred from natural disasters such as flooding.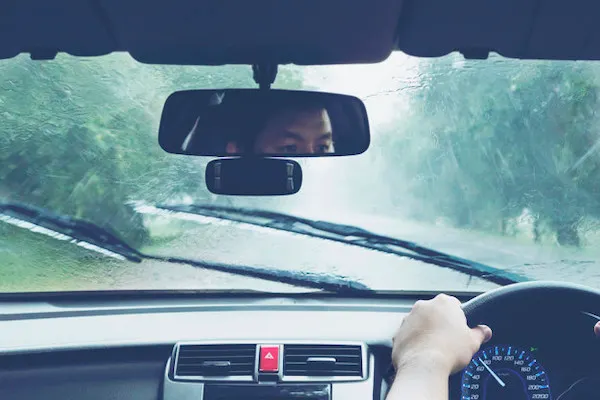 Around 5-8 storms will hit the Philippines from June to August 2019, according to PAGASA
Flood as insurance coverage
In the Philippines, Acts of God coverage refer to the protection of your vehicle against unwanted natural disasters like flood, typhoons, and earthquakes. Some providers also include wildfires, hurricanes, tornadoes and hail storm. It is important to note that Acts of God coverage is not always automatically included in your car insurance plan. You can ask your insurance agent for added coverage in your policy to ensure vehicle protection especially during this rainy months.,
Car insurance providers in the country can let you file for claims for as much as the fair market value (FMV) of your car. FMV decreases by 10% each year so do not expect your claim to be the same as the value of your car on its first year of use.
After the flood:
Some things might be out of our control and it pays to know your car's condition after the flood. Before filing for a car insurance claim, check for signs of damage like unusual odors caused by mild dew build up and molds. You can inspect the car floors for discoloration and even newly developed rust and flaking metal.
File for car insurance claim
As soon as you've made your own assessment of the vehicle, it is time to file for a car insurance claim. Document everything that you found unusual about the car. Take pictures of flaking, discoloration or even deformation. You can also prevent further damage by not trying to start the engine right after the flooding.
Inform your car insurance provider about the damages you recorded as soon as possible. Make sure you can provide the necessary information to be able to file an incident report. Your insurance provider will then require you to submit a copy of your car insurance policy, photos, incident report, driver's license and certification from your barangay that your area was flooded.