Finder is committed to editorial independence. While we receive compensation when you click links to partners, they do not influence our content.
How To Prepare For Retirement By Investing In Government Platforms
No one wants to retire past 60, as much as possible. Early retirement is a dream for many Filipinos. Retirement would mean voluntarily quitting the workforce because you already have everything you need for the rest of your life. For many people, it means sitting back, just experiencing the fruits of your labor, and enjoying life without working. If your finances allow, you can even quit at 40 years old, why not?!

People spend their working years saving for retirement, paying their SSS, and GSIS contributions religiously. Come retirement, most of them find that their monthly pension is not enough to sustain them for 20 or 30 more years! The monthly SSS pension can range from ₱2,000 to around ₱19,000. GSIS members have it better from ₱5,000 to a maximum depending on your contributions and salary grade while still working. In 2016, the average SSS pension is just short of ₱4,000, while the minimum salary is ₱10,000! That's just a bag of groceries for a month.
Having said that, you owe it to your future old and frail self to retire as comfortably as possible – even fun if you can afford it! How, you might ask? Investments, of course.
Luckily enough, the government has programs that allow the ordinary Filipino to grow their money passively for retirement, among other purposes.
Advantages of investing in government platforms
Lower risk compared to most investments
Higher interest than traditional bank accounts
Tax exemption on interest earned through programs
Guaranteed savings and earnings!
What follows are three of the most convenient and highest-earning savings programs to invest in today!
SSS PESO fund
Cost: 1,000 – 100,000
Interest rate per annum: 1.75% – 3.75%
Reminder: Investment is divided by purpose, most of it goes to retirement; you're required to maximize your SSS contributions before this program
If you already have an SSS account anyway, then this option will be convenient for you. The SSS Personal Equity and Savings Option (PESO) is a voluntary savings program exclusive to SSS members. You can open a PESO account on top of mandatory contributions from you and/or your employer.
You are qualified to open an account if you:
are an SSS member less than 54 years old
have six successive months of contribution for the past year
have already been paying the maximum contribution
have not filed any final claim on their regular membership
Upon opening, your PESO contributions are divided into three: Retirement and disability (65%), medical (25%), and general-purpose (10%). The latter two can be withdrawn after the five-year maturity period for their respective purposes. The retirement and disability portion of your savings can be withdrawn once and only when you decide to quit the workforce. This will be the final claim to your PESO account. The returns can be added to your lump sum or monthly pension from the regular retirement program.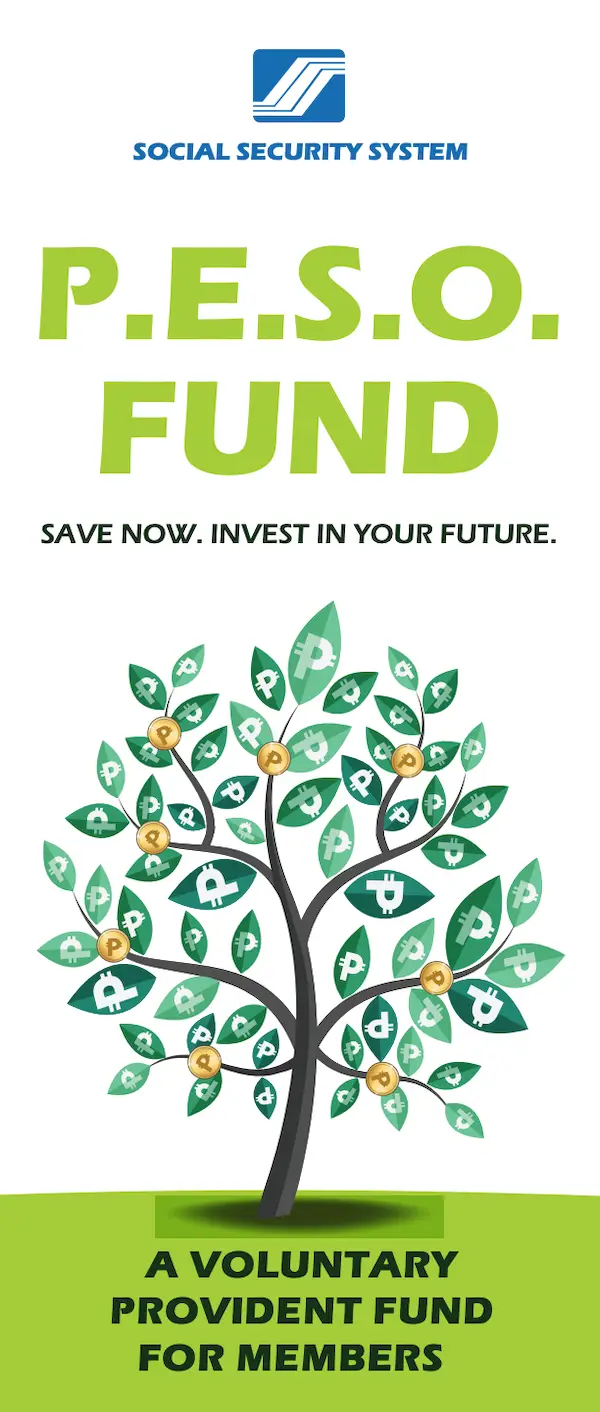 Your money is invested by SSS into treasury bonds (for the retirement portion) and treasury bills (for medical and general-purpose). Your savings and earnings are guaranteed by the government, no matter how little it may be.
This is perfect for SSS members who want more than the maximum pension they're already set to receive. It's convenient to have all your retirement funds come from one program only.
Pag-IBIG MP2 program
Cost: Minimum of 500
Interest rate per annum: 6.96% (2020 rate)
Reminder: low minimum investment with no maximum limit, high-interest rate, withdrawal after 5 years, and optional unlimited re-enrollment to program
While mostly known for offering mortgage and cheap housing to Filipinos, Pag-IBIG also has something called the Modified Pag-IBIG II (MP2) Savings Program. This program allows you to invest your money with interest rates higher than what you would get in banks, but with little to no loss risk unlike buying stocks.
You are qualified for this investment option if:
You are an active Pag-IBIG member
You are a former Pag-IBIG member
Of any age
With a regular source of income (even pension for retirees)
With a record of at least 24 months of savings during activity
That being said, it's anyone! You can simply open a Pag-IBIG account and apply for the MP2 program right after. Another good thing is that you can start investing for as little as 500 PHP, with no maximum limit! The interest rate for your savings varies depending on market rates. The highest rate so far was 8.11% from 2019. It was increasing until then. In 2020, the rate dropped to 6.96%, but it's still higher than what most banks offer, and you can expect it to change depending on economic variables.
,
You can claim your dividends after the five-year maturity period. You can then open another MP2 account to invest in. There is no limit to how many MP2 accounts you can open. But if it remains unclaimed, it will continue to earn dividends according to Pag-IBIG's regular savings program for two more years.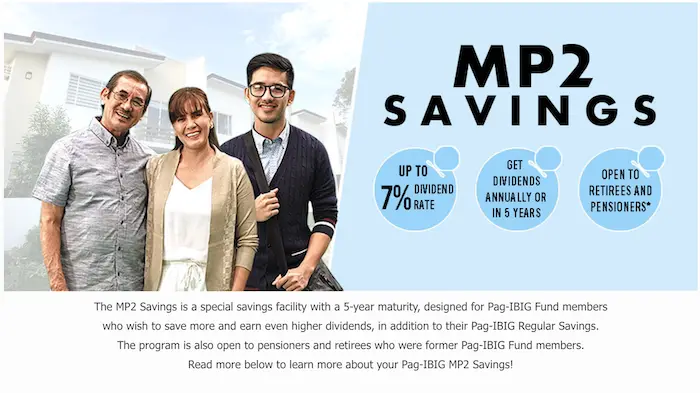 If you're young and just starting to invest money, consider investing in this program. It's easy and it earns well. You can withdraw your earnings in as quickly as five years, instead of waiting until retirement. A Pag-ibig membership is also useful when you want to invest in real estate in the future
BSP PERA
Cost: 1,000 – 100,000 (or 200,000 for OFW)
Interest rate per annum: 5% – 15%, 5% tax credit on all contributions
Reminder: you can choose where to invest your money, depending on your risk appetite
If you've heard about 401K and IRA in the USA, it's said that this is their equivalent in the Philippines. BSP's
Personal Equity and Retirement Account (PERA) is a savings program tailored specifically for retirement. Since tax benefits for retirement savings were signed to law in 2008, it was an eight-year wait until PERA was a program you could invest in.

You are qualified to open a PERA account if:
You have a Tax Identification Number (TIN)
You have a verifiable source of income, preferably a copy of your latest Income Tax Return (ITR)
You have a savings account in either BPI or BDO, depending on your choice of bank and their additional requirements.
OFW's can also open a PERA account through their spouse or child in the country. Your child or spouse will need to present a birth or marriage certificate, respectively, to signify a relationship to you. An authorization letter will allow them to open the account on your behalf. In addition to your chosen bank's requirements, you will submit an overseas employment certificate and proof of income.
READ: 9 Best OFW Businesses in the Philippines
The main benefit of PERA is the 5% tax credit on all your contributions. This is in addition to tax exemptions on interest earned through the program. You can also diversify your pera investments depending on your risk appetite. The interest rate can go as high as 15%! Your choice of investments varies between the two administrators (BDO and BPI) of choice. Whichever you choose will be your PERA administrator, and you can only have one. If you're happy with your investments, you can open up to 5 PERA accounts under your bank.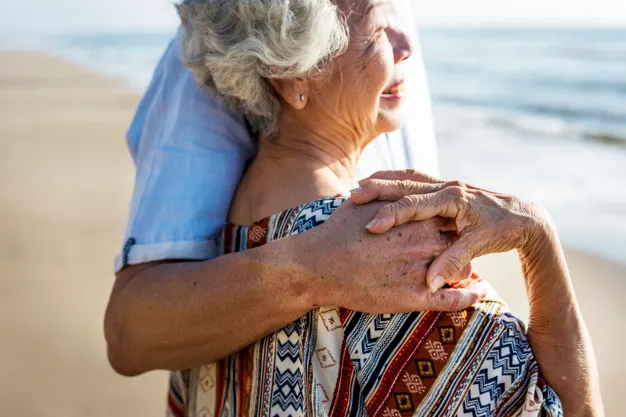 Withdrawal of your PERA earnings can only be done after you've reached 55 years old, with at least 5 years of contributions. Early withdrawals are penalized with waived tax credit and tax exemption of contributions and earnings. You can, however, withdraw before death or retirement upon the inability to work for more than 30 days.
PERA is possibly the most rewarding retirement investment for Filipinos. It's relatively low-risk with high returns and a unique tax credit benefit.
Bottom line:
Investments are a great way to passively grow your money. However, make sure that you have other savings besides your investment capital. Before investing, make sure to have at least 6 months' worth of salary stashed in the bank. This will save as your emergency fund in case of sudden unemployment or sickness, instead of prematurely withdrawing your investment.
You can use ordinary bank savings account for this purpose some banks offer high-interest rates for savings, so you can still earn a little interest in your emergency fund. Start saving and investing today!