Finder is committed to editorial independence. While we receive compensation when you click links to partners, they do not influence our content.
How To Pay For Your Monthly Bulk Expenses
The current health crisis has brought uncertainties in our lives. Filipinos have undergone a lot of changes that triggered them to be more mindful of their finances. The majority of us are not only looking for ways to earn more money but are also trying to pay bills on time, follow a budget, and evaluate expenses each month. Gone were the days when we don't know where our hard-earned money goes because we are now more focused on how to earn and where to spend.
READ:6 Signs Your Financial Health Is Strong
Based on GoBear's Financial Health Index, around 81% of Filipinos are now more attentive to their budget. About 73% of the respondents are setting up a monthly budget and comparing their expenses and income to make sure things are covered accordingly. Based on the survey, Filipinos are also more attentive at how they can follow the budget they set. Almost 72% of the respondents even discuss their income and expenditure with their loved ones especially their partners and their children.
Monthly bulk expenses are probably one of the most important things to consider when creating a budget plan for the family. We made this article to help you figure out which expenses should be prioritized and how you can settle them without hassles each month.

Housing
Housing costs vary depending on the location, type of house, and whether you are renting or paying for monthly home loan installments. Housing expenses can be from Php3,000 for bedspace, to Php10,000 up to Php20,000 if you're living in a two-bedroom house or condo unit. This aspect of the budget may not be a problem for those who already own the spaces they live in.
However, in the case of those who are renting and are still paying for a mortgage, housing expenses can be a huge strain. Experts suggest that you should not spend more than 28% of your income on rent and mortgage. For instance, if you are earning Php30,000, your rent or monthly mortgage installment should not be over Php8,000.
How to pay housing expenses
Cash is a perfect means of paying your house rents especially when landlords still don't use online banking. However, you should know that most credit cards offer pay-all features that allow for automatic regular payments of your enrolled biller each month. This should reduce the hassle of withdrawing money from the ATMs and carrying cash back home. Check for your credit card's payment features. Citi PayAll lets you pay and track your expenses and manage cash flow more efficiently.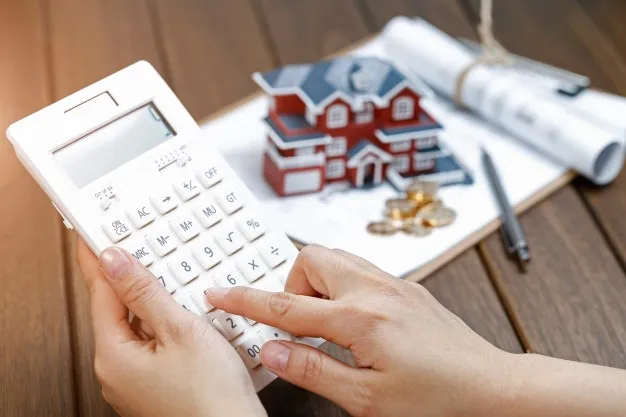 Food
Everyone's gotta eat and in this time of the pandemic, we all gotta eat healthy but affordable. A huge portion of our budget goes to food served on the table. Some people allot 10% of their monthly income to pay for the food of an individual. However, monthly budget allotment for food and groceries may differ from one household to another.
How to pay for food expenses
Card and cash are two perfect ways to purchase food for the family. The pandemic does not only remind us to shop online but also to try out cashless payments as much as possible. Credit cards for groceries are great tools to buy everything you need and pay either in installments or lump sum come payday. Some credit card companies allow installment repayments of purchases at least Php3,000 and up.
When do you pay for food in cash? Although online groceries are available, we can't deny the fact that we sometimes still need to buy from the wet market or talipapa nearby. The pandemic also called for a mobile palengke which is available on schedule for each barangay. When paying in cash, make sure you only carry money in small denominations to allow paying in exact amounts. Set aside cash each month for your monthly budget on items to be purchased offline.
READ: How To Save Money By Cooking At Home
Utility bills
Now that each member of the family is almost always at home, it is unavoidable that utility bills constantly increase. Although the Manila Electric Company continuously explores ways toreduce household electric charges, families still find it hard to cope with paying their consumption each month.
How to pay for utility bills
Although cash is the most common way of paying utility bills, the health crisis is crying out the need for everyone to stay at home. Meralco payments can be done online through your bank apps and e-wallet apps. You can also download the Meralco app and pay your bill from there. The company has recently waived convenience fees when paying through the app which means you can use your credit card and debit card information to settle the amount.
If your electric company does not have an online facility, then you have no choice but to proceed to their office and pay. The idea is to set aside the amount from your last month's salary and pay before the due date and before everyone else crowd in to settle their dues, too. Try to pay way before or after the 15th or 30th of each month. Ordinarily, people wait for their salaries on these dates. If you have enough money to spare, settle the bill early, and stay safe at home.
READ: How To Save On Electricity While Staying At Home
You can do the same with your monthly subscriptions which usually have the same amount charged against your account. Your internet, mobile phone plan, and water bills almost have the same charges each month. Whether you want these to be settled in cash or online, you should make sure the payment budget is saved early on, so you won't hustle to pay them off when everyone else is also cramming to beat the due date.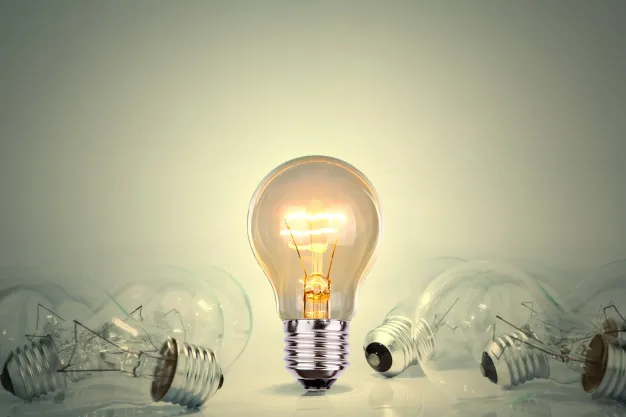 Credit card debts and loans
Who doesn't have a credit card debt or loan to pay each month? Almost everyone is bound to settle a borrowed amount. Although the Bayanihan Act saves borrowers from being compelled to pay finance charges, there is still a need to return each peso loaned from the bank or any financial institution
How to pay for debts and loans?
Paying more than the minimum amount required is a great help in settling your debts according to schedule. This does not only save you from paying finance charges, as this will also make sure your debts are paid as planned. Almost every lender in the country allows for online debt repayments. Again, if there is a need for you to pay the debts in cash through branch and merchant partners, see to it that the money is already set aside before the due date.
The pandemic may also have limited your monthly earnings. If this is the case, call the lender for any debt relief or debt consolidation programs. These programs will help you settle your debts easily without the need to pay high-interest loans.

,
Final thoughts:
Being mindful of your finances will help a lot in managing any amount you receive each month. Knowing where and how you spent your money will you assess and slash unnecessary spending and reassign your hard-earned compensation to another worthwhile spending. Managing your bills and paying them in full regularly will also help you trim down your debts and save more for future needs.