Finder is committed to editorial independence. While we receive compensation when you click links to partners, they do not influence our content.
How To Defeat COVID-19 As A Family
Seven months on quarantine and the country is yet to defeat the unseen enemy that is COVID-19. With challenges in health and finances, everything seems impossible to conquer. But we are always a nation of hope and faith. For anyone, we always believed that we could do all things, overcome all trials, and get back on our feet as long as we fight as one family. While fathers are constantly struggling to find food their children and mothers are doing their best to protect the family from harm, we are enduring the lockdowns.
READ: Parent's Mental Health Check During The Pandemic
Facing the challenges as a family
Everyone not only children are faced with fear, stress, and depression due to the pandemic. The virus has affected different people in different ways regardless of age. Mental health issues become more critical during this difficult time. Parents have this huge responsibility of protecting their children at all times, at all costs. Moreover, the pandemic also cripples millions of livelihoods in the country, with more and more Filipinos losing their jobs every day.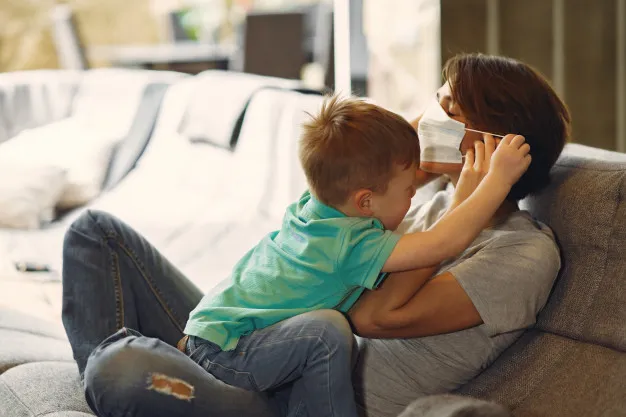 What can parents do
Now more than ever, parents have this huge responsibility to safeguard their families against the virus. Here are a few things parents can enforce or do at home to make sure the virus has the least chance to sneak into their homes:
1. Reinforcing preventive actions
We are constantly reminded of health protocols to prevent the spread of the virus. Although parents have already imposed the rules for more than six months, they still need to make sure that the washing of hands, wearing masks, and avoiding close contact is implemented at all times. If parents already reminded their children to follow these health protection measures, then there is still a need to check whether they are being regularly done by their children or not.

2. Giving children regular healthcare visits
As much as possible, parents should try to secure appointments to ask for checkups and vaccines. Vaccines are important in protecting kids against illnesses like flu, cough, and measles. Although there are no know vaccines forCOVID-19 yet, having other types of preventive medicines can boost their immunity.
READ: How To Maximize Your Health Card Benefits
3. Help children cope with the stress
As parents, we can all find ways to make sure that we identify signs of stress and depression among children. Initiating regular physical activities at home can help children stay active. Set a regular time to become part of active play or organized sports. Family walks, weekend cleaning, playing active games, and engaging in a team or individual sports once in a while can help kids battle depression.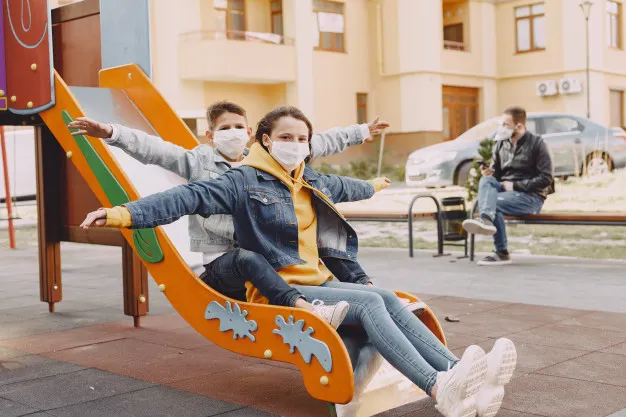 Parents can also keep children socially connected amid distance learning. You can help them reach out to their friends and family via video chat and phone calls.
4. Provide a positive and healthy atmosphere at home
Children can easily give in to the stress brought about by social distancing and minimal outdoor activities. Parents can see to it that the home is a refuge by making sure it is clean and organized, food served are healthy and communication is open at times. Enforcing a positive atmosphere can help children forget about the impacts of the virus on their social and mental health. Open communications can allow kids to express their needs and address their feelings of doubt, hopelessness, and isolation.

What can children do?
Depending on their age, children can also help their parents cope with the impacts of the pandemic. Kids may find themselves helpless and weak and may depend on their parents at all times, but they still can contribute to their parents' well-being through the following:
1. Follow the rules set at home
Not only are kids expected to do health protocols at all times. They are also needed to follow the rules when it comes to internet usage, daily home routines, cleaning routine, and other policies enforced by their parents while they are all staying at home. Obeying your parents can contribute so much in maintaining their mental health and allowing them to seek other ways to maintain the entire family's protection and welfare.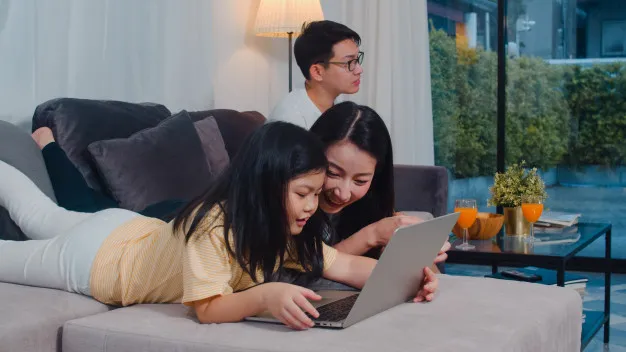 2. Be kind and helpful
The quarantine is not just about your feelings and welfare. Your parents and other adults living in the same house also need to be understood and cared for. Always make sure you are kind and helpful especially when doing household chores. Making sure your things are organized and you comply with home-schooling requirements can do wonders in keeping your parents inspired and happy.
3. Talk to your parents
Talking about your feelings and other personal stuff can be embarrassing. You might also feel shy about sharing how you feel. But talking to your parents about anything under the sun can prevent tensions that gradually build-up due to the pandemic. At first, your parents can also feel anger or become upset, but making good conversations as a part of your home routine can foster a positive atmosphere at home.
READ: The Real Costs of Mental Health Care in the Philippines
Final thoughts:
The COVID-19 pandemic is a challenge we all don't know when to end. We all still have to take that long journey until we all find security once more. Defeating the virus as a family is not easy but if you exert more effort, then we all can emerge victoriously. Together as a family, you can solve problems together, find ways to cope better and feel a little better each day.