Finder is committed to editorial independence. While we receive compensation when you click links to partners, they do not influence our content.
How To Choose The Right Financial Advisor
There's no shortage of financial advisors. You can find one from every single bank, an insurance company, or through Registered Financial Planners Philippines (RFP), a group of certified financial planners in the country. The challenge is in finding the right one! Here are some tips on finding the best person to help manage your hard-earned cash.
Do you really need a financial advisor?
Nothing comes for free. So, before you start the hunt for a financial advisor, make sure you're actually in need of their help. To do that, you have to identify the part/s of your finances that can use some work. Is it personal budgeting? Maybe you want to start investing or expand your existing portfolio to higher risk investments. Are you struggling with saving and limiting unnecessary expenses, or paying out debt?

Do you need help planning your retirement, even your estate? These are some questions you should ask yourself to know if it's worth investing in an advisor's services. Yes. At the end of the day, this is just another investment! The return isn't in the form of interest or tangible property. Instead, it's financial literacy and stability. However, just like any other investment, it could just be money down the drain. That's if you don't choose wisely.
The different types of advisors
Identifying areas of improvement in your finances will then lead you to sort financial advisors according to their area of expertise. An advisor from an insurance agency might not help you as well as a personal banker when it comes to banking matters.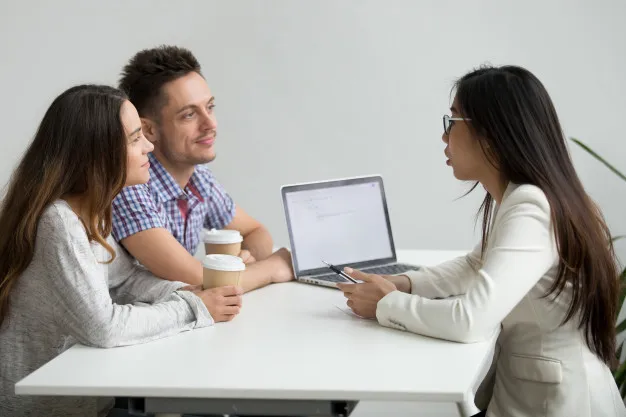 A lot of advisors are confused with insurance agents or customer service representatives. The difference lies in who pays them. True, they offer financial advice on the benefits of insurance or a bank account, but at the end of the day, their goal is to have you open an account with their company. There is no direct fee from you, but the incentives come as a commission for every policy or account they sell you.
See also: When Is The Best Time To Buy Life Insurance?
There are also advisors who are tasked with representation matters. These advisors are usually helpful for investment beginners who need all the help they can get. Investment representatives or managers are knowledgeable in stock trends and the stock market, in general. Those who have a very extensive investment portfolio can also find representatives helpful. Their reliability is of use to those who still want to manage however many stocks they acquire!
Finally, there are those who get up close to your personal financial goals and help you achieve them. They draft concrete plans, structure your budget, settle debts, even manage your taxes, plan your retirement, and your estate! They are called financial planners.
What to look for in a financial advisor?
So the hunt begins. Whether you're looking for your advisor, agent, representative, or planner, they should all meet the following criteria before they can influence your financial decisions.
Certification
Why trust uncertified planners to handle your hard-earned money? When conducting an interview, have your prospect present any kind of certification. RFP offers certification courses for their financial planners, but other certifications may be an accountant's license and/ or proof of bank or brokerage employment. This document will also give you an idea of their expertise, depending on what you're looking for.

Proficiency
You might think certification equals proficiency. But, this might be useless if they keep using formal definitions and overdone explanations of financial matters. Their saying terms like "compound interest" and "variable contracts" doesn't make them an instant expert. If you don't understand these things, you can't make fully informed financial choices!
Compatibility and Adaptability
It's often easier to advise someone who we can relate to, whether we or anyone we know has been in their position. This is what you want with your financial advisor – someone who can relate to your financial situation and are as invested as you are in achieving your goals. And even if they can't exactly relate to it, find someone who, at least, understands. Requiring this kind of flexibility from an advisor will get you the best plans and knowledge suitable for your needs.
Read: The Best And Worst Investments Money Can Buy
Accessibility
While you may not be your advisor's only client, they should be easily accessible. This doesn't mean you can call them in the middle of the night! They should have a business number that you can call at a set period of time. They should be able to attend meetings or answer calls when agreed on. There's no use having an advisor you can't talk to.
How much does financial advice cost?
The rates for a financial advisor varies depending on their service. For insurance agents, bank or brokerage employees, their advice can come for free, as they're selling you a company product or service.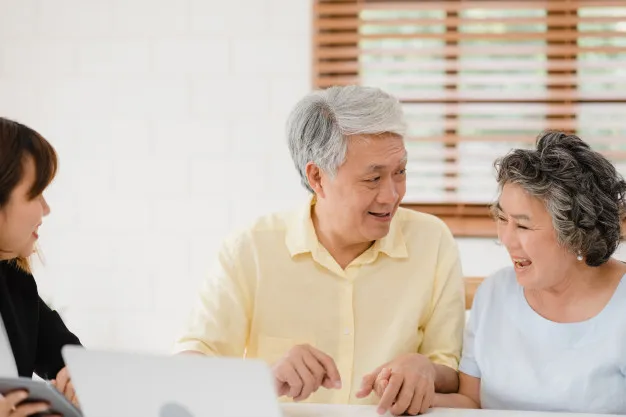 There are also online platforms, called robo-advisors, where you answer questions and computer algorithms collect investment suggestions for you to invest on. These are the most popular abroad. They're cheap but very impersonal. There are also online advisors who, instead of lines of code, are actual human advisors you can access virtually. They're just more expensive than robo-advisors, but again, not as comprehensive as ideal.
A traditional financial advisor has variable rates, depending on your needs, and even their company affiliation. For cash flow analysis, investment portfolio, educational, retirement, or investment planning, an advisor might ask for up to PHP 30,000 for the entirety of the project. The project, being a one-time plan and payment.
For more in-depth financial management and monitoring, you're looking at monthly fees of a few thousand pesos until you decide your goals are reached. There are also financial planners who work on a percentage basis. For example, set a percentage of 1% – 2% of your net worth. This is beneficial for both you and your advisor. To earn more, they'll work better towards increasing your net worth through investments or simply stabilizing it.
Bottom Line
It's easy to read articles and books on all things finance. In fact, that's how financial literacy comes to many. But, not every financial crisis is written or recorded! And even if it was, you'd have to search long and hard for a solution to your complicated situation. This is when you hit the "call a friend" button. An experienced and certified financial advisor will tailor plans and unique solutions based on your personal preferences and goals. This way, financial stability and success are much easier to achieve!