Finder is committed to editorial independence. While we receive compensation when you click links to partners, they do not influence our content.
How to Choose the Best OFW Loan to Fulfill Your Dreams
An Overseas Filipino Worker (OFW) loan is a special money borrowing system available only to OFWs. It's a great option if you're looking into owning your dream home, a nice car, or setting up a business. You can even take a personal cash loan that you can use to obtain a diploma through funding online education or skills enhancement tuition. This loan type differs from traditional personal loans as banks offer specific OFW or Kabayan programs that prioritize OFWs and come with unique and flexible terms. These might include a top-up loan feature wherein you can take a second loan if the initial value you borrowed was not enough.
Loans may seem risky at first, but applying for the right type of loan from a competitive and reputable lending institution can help you turn the desires of your heart into something concrete and worthwhile. They'll help you pay for not only wants but also needs such as medical emergencies.
Let GoBear help you choose the best OFW loanwithout falling prey to expensive loan sharks that rob you of your hard-earned cash. Here are the things you need to keep in mind.
What to look for in a loan?
There are plenty of nuances in OFW loans that should help you make a decision. In this case, your choice entirely depends on your current financial standing and what you need in a loan.
Secured vs. Unsecured Loans
You'll find that most banks and lending institutions offer either secured or unsecured OFW loans. The primary difference between the two is that secured loans require collateral, such as a piece of land, house, car, or in the case of banks, a hold-out on individual deposit accounts. This system works as a security cushion for the lender and offers the borrower the benefit of lower interest rates. However, you'll have to make sure that you're capable of paying off the entire loan value, lest you lose a valuable personal asset.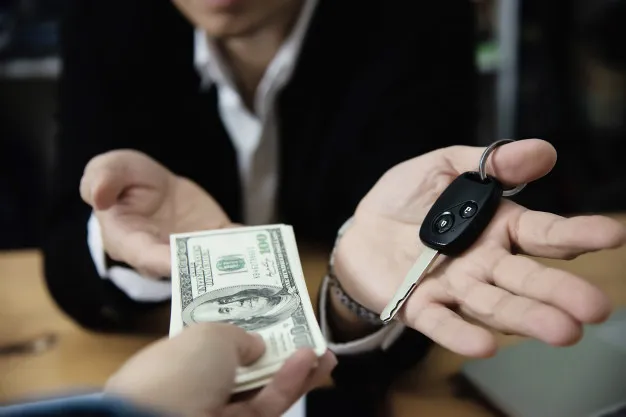 In contrast, an unsecured loan requires no collateral but may have a slightly higher interest rate. You can opt for this option if you're comfortable with the rate that your bank or lending institution offers, and are sure that you can pay off the entire value within your preferred payment term to avoid any additional fees. Most people go for this option as it's safer on the borrower's end.
Interest rates
The interest rate is the amount charged by the lender against the money lent to a borrower. Essentially, it's an additional fee you pay on top of the money you return. Interest rates are usually expressed in percentage and are categorized as follows:
• A simple Interest rate refers to the total interest generated by multiplying the principal amount by the interest rate and the loan duration. The formula is as follows:
Simple interest rate = principal x interest rate x time
To illustrate, if your principal loan amount if Php50,000 per month with a 1.75% interest rate over 12 months (1 year), then you have to turn the percentage into a decimal and multiply all three values. That means that 1.75% will turn into 0.0175, multiplied by 50,000, then further multiplied by 12. If you're unsure of how to turn your interest rate into a decimal, then Google will gladly help you out.
Simple Interest Rate = 50,000 x 0.0175 x 12
Multiplying these values will result in Php10,500, which is the total amount of interest that you need to pay back within one year on top of the principal loan of Php600,000. That translates to an additional Php875 per month.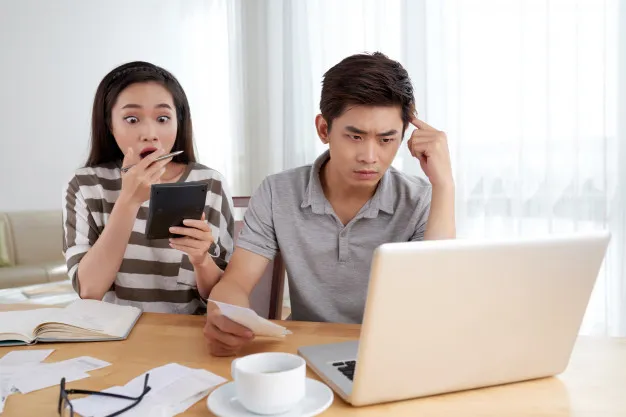 • A compound interest rate is also known as interest on interest and applies to both the principal amount and the accumulated interest charges from previous periods. Substantially, this system increases the amount of interest you'd have to pay after every year of delay, so it's pertinent that you resolve all payments within their term.
Take this scenario; for example, your lender charges a 20% interest rate per year. With a principal loan of Php50,000, you'll need to pay an additional Php10,000 in interest. But if you delay the payment into the second year, then the initial interest of Php10,000 will see a 20% increase, which will result in Php12,000 in interest and a higher total amount owed. See the chart for an illustration:
| | | | |
| --- | --- | --- | --- |
| Year | Principal Amount | Interest (20% per year) | Total Amount Owed |
| 1 | Php50,000 | Php10,000 | Php60,000 |
| 2 | Php60,000 | Php12,000 | Php72,000 |
| 3 | Php72,000 | Php14,400 | Php86,400 |
At the end of three years, the total interest you'll have to pay for the loaned amount of Php50,000 is Php36,400 at 20% interest per annum.
Fees and charges
The overall cost of a loan is also affected by the additional fees and charges that lenders impose. A competitive loan amount balances both the interest rates and charges to ensure that you won't have to pay significantly more than what you borrowed.
Lenders usually ask you to pay the following on top of your loan amount:
• Processing fee – The entire loan process comes with a cost, including administrative expenses and credit checks. Some banks deduct the processing fees directly from the loaned amount, while some add it on to the total loan proceeds, allowing borrowers to get the approved amount in full.
• Documentary stamp – The Bureau of Internal Revenue requires payments for documentary stamps. These cost Php1.50 for every Php200 that you loan. Consequently, if you borrowed Php20,000, then you'll have to pay an additional Php150 documentary stamp fee.

• Late repayment fee – Lenders charge a late repayment fee once you fail to pay on or before the due date. In the Philippines, banks and other lending institutions charge an average of 3%-10% penalty for late repayments. If you don't want to pay hefty repayment fees, then shop around for an institution that's kinder with this particular charge.
• Returned check fee – If you decide to pay with checks, it's pertinent that you ensure that the account associated with them is well-funded to avoid paying a minimum of Php1,000 for returned or bounced checks. Note that some lending institutions don't require checks for repayment and might prefer other payment methods.
• Early repayment fee – You might think that paying off your loan before its maturity could save you more, but lenders apply early repayment fees or pre-termination fees ranging from 4-8%. As a result, you should only pay when payments are due.
Requirements
Loan requirements vary from one lender to another. For Global Dominion Financing Incorporated, OFW loan applications need you to submit the following:
Principal Borrower requirements:
Passport

Latest Contract of Employment

Copy of VISA

Photocopy of OEC (POEA Overseas Employment Certificate)

A plane ticket or Flight Details

Latest Electric or Water Bill.

Proof of Remittance (for Balik-Mangagawa)
Co-Borrower requirements
Immediate relative (Spouse, Parents, Siblings)

Any 2 valid ID's

Marriage contract (if married)

2 Valid IDs

2 pcs. 2×2 picture

Latest and Original Electric or Water bill
Global Dominion Financing Incorporated (GDFI) offers OFW loans for any need, from emergency medical expenses to purchasing your dream home or car. They offer an interest rate of about 1.75% per month, and you can loan up to 200% of your monthly income to finance your goals. A loan may be the little nudge you need to afford your dreams and turn them into reality, so it's best to take the opportunity when you believe that you're ready.
You can apply for a GDFI OFW loan in three easy steps: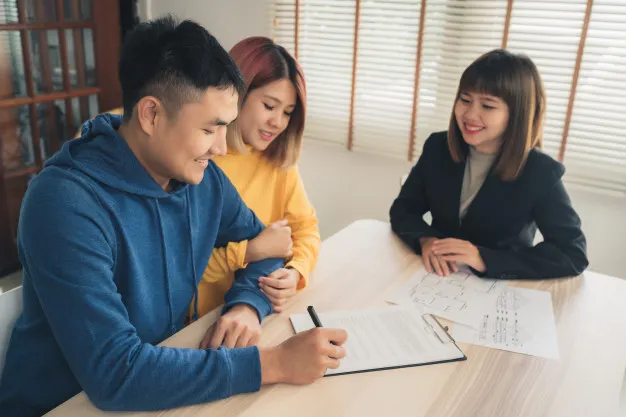 Fill out the application form – Click the little green link above to get redirected to GDFI's website, where you'll find an application form. Fill it in with the required details, and based on the information you provide, they'll link you with specific solutions to meet your needs.

Get approval – You'll need to submit the documents mentioned above and wait for a loan advisor to get in touch with you. They'll help you complete the document processing, verification, and will let you know if there's anything you lack or missed.

Get your money – Once your application is approved, you can claim your loan from any GDFI branch. Visit their site for a list of offices, and keep in touch with your loan advisor or contact their customer care hotline if you have any questions or concerns.
Before taking a loan, assess your financial situation and determine what you genuinely want and need. Are you ready to buy a house? Are you due for a car upgrade? Are you borrowing to pay an existing loan? Did a close family member unexpectedly get sick and would require medical funding? An OFW loan is comparatively easier to get than other types of personal loans — granted you're an OFW — so it's a wonderful way to springboard toward your dreams.
GDFI has ultimately made financing one of the most sensible options for overseas workers like you to realize your goals even when you're miles away from home. The solution is only three steps away and is always ready to help you out.
People also read:
6 Banks with the Lowest Personal Loan Interest Rates
Global Dominion Doctors Loans: A Quick and Easy Guide
More guides on Finder
Buy now, pay later (BNPL) stats

The Finder Buy Now, Pay Later (BNPL) report looks into the biggest regrets people have using BNPL services in 23 countries.