Finder is committed to editorial independence. While we receive compensation when you click links to partners, they do not influence our content.
How to Choose the Best Bank for your Savings Account
Everyone wants nothing else but the best place to keep their hard-earned money. While physical safes are always handy to save, the shift toward a digitally-forward financial environment has created more convenient solutions to this problem: savings accounts. It's the simplest way for you to have a safe place to store your money, participate in digital bank transactions, and maintain a relationship with your bank of choice. There are plenty of banks in the Philippines that offer savings accounts to cater to specific needs and secure your cash.
This 2020, say goodbye to your piggy banks and say hello to a passbook, ATM, and online app.
Why choosing the best bank matters?
Choosing the best bank to open a savings account is incredibly important as it determines your quality of life, your account's ease of access, and the bank's availability. Each bank sets a different interest rate, minimum deposit amount, average daily balance requirement, and other features that necessitate your compliance. The requirements for opening a savings account is also dependent on your banking institution of choice. Some require you to submit a hefty list of documents, while others will only ask for two valid IDs and an application form.
,
What should I consider when choosing the bank?
Opening a savings account highly depends on your need. There is actually no right or wrong bank. The important thing is that the features of the account perfectly suits your lifestyle. Here are a few things to consider when choosing the bank for your savings account:
1. Interest rate
The interest rate for savings accounts generally ranges from 0.10% to 1.75% and is usually calculated as compound interest by most banks in the country. Whatever your savings account earns through interest, however, is still subject to a 20% withholding tax. As a result, it's best to consider the interest rates imposed on your account if you're looking to benefit from them in the long term.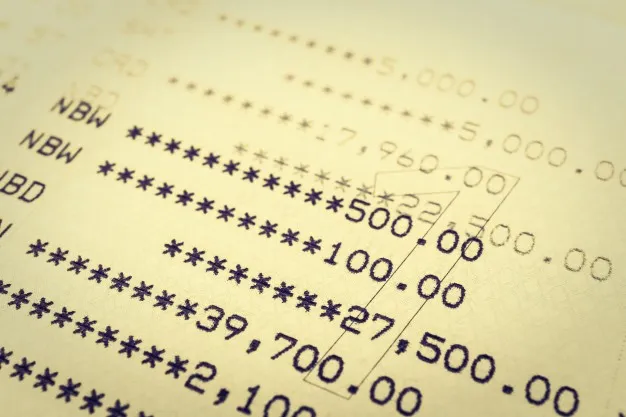 A Security Bank eSecure Online Savings Account lets you earn a maximum interest of 1.20% while a BPI Passbook Savings allows you a maximum rate of 0.25%. However, the percentage usually only matters if you intend to keep a large amount of money in your savings account. If you only plan to hold a couple of thousand at a time, then you don't have to pay too much attention to the numbers.
2. Charges
Some people make the mistake of creating a savings account and leaving it alone under the assumption that they don't have to worry about fees. While some accounts are relatively low maintenance, others require a little bit more attention as they impose a strict minimum balance. Falling below the average daily balance (ADB) means that you'll have to pay a fee ranging from P300-500 depending on your bank and type of account. For instance, the RCBC Super Earner Savings Account charges a P500 fall-below fee, while the RCBC Save account doesn't charge anything.
Inter-branch deposits and withdrawals may also affect your choice of bank. Banks usually charge a minimum of P50 for over-the-counter deposits to accounts in their provincial branches. If you're in Metro Manila and would like to deposit to an account in Visayas, expect to pay an additional fee.
,
3. Minimum initial deposit
Some banks require a minimum initial deposit. If you're tight on funds, then this factor should narrow down the list of feasible banks for you. The BPI Passbook Savings requires a P10,000 initial deposit, while a BDO Passbook Savings Account requires a P5,000 initial deposit and an ADB of P10,000 to qualify for interest.
You should choose a bank that requires an initial deposit that fits your budget. Think about the reason why you need to open a savings account. Are you opening one to accommodate payment transfers? If so, then choose an account that requires a low initial deposit. Consequently, you can make use of the extra money for other ventures, such as capital for an online business.
4. Branches and ATM Location
It's essential to choose a bank that's accessible and provides excellent customer service through the availability of ATMs and branches nearby. Check the ATMs in your area. Banks with ATMs that are always offline won't be a good help to you at all. The same goes for those that rarely have machines in malls and grocery stores. Take this factor into consideration, as you don't want to be inconvenienced by not being able to withdraw cash when you need it.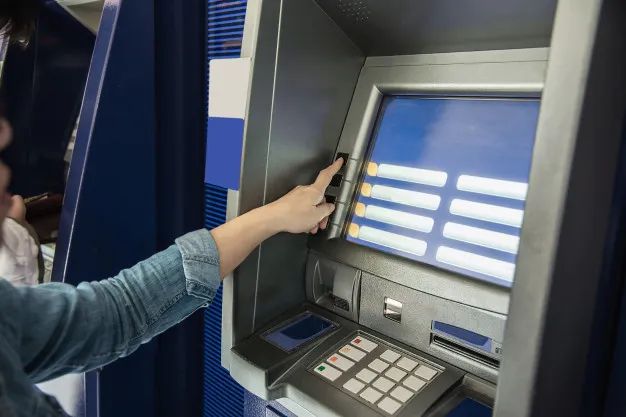 BPI, for instance, has around 800 branches with approximately 3,000 ATMs in the country. Meanwhile, BDO has more than 1,000 branches and over 3,000 ATMs, and Metrobank has over 2,000 ATMs and 950 branches.
5. Maintaining balance
The maintaining balance is the minimum amount your bank account should have each month. Not all require a maintaining balance, but those that do strictly impose this rule. In that regard, if you fall below the minimum, then you'll have to pay a fee. Therefore, the money is essentially locked to your account until you decide to close it. If you're not keen on letting money sit in your account in the long-term, then it's best to choose a bank that doesn't impose a minimum balance.
BPI has an Easy Saver account which doesn't require any maintenance amount, while an Eastwest Bank Basic Savings account requires you to leave a small value of P100 to retain it. Your choice will strongly depend on your lifestyle and the purpose of your savings account, so choose accordingly to refrain from paying fall-below charges.
,
6. Online services
Most banks offer the ease of making transactions with your savings account through online applications. Online fund transfers are advantageous if you're fond of making purchases online and on social media. Here's how it usually goes: get the seller's information, log on to your app, transfer the money, and take a screenshot. The screenshot then serves as proof of payment for your purchase. If you choose a savings account that comes with a debit card, then you can also use it to make purchases and track expenses through the bank's app.
An app makes it easy for you to keep track of your account's activities. You can see all amounts debited and credited to your account without the need to physically check through an ATM. This feature saves you time and effort while ensuring that you can monitor your money in real-time.
Having a bank account or a savings account helps you secure your money while allowing it to earn interest. Instead of carrying cash, ATM cards from these accounts offer an alternative and safer way to make payments.