Finder is committed to editorial independence. While we receive compensation when you click links to partners, they do not influence our content.
How to Become a TNVS Driver and Start Earning
The introduction of the Transport Network Vehicle Service Industry or TNVS industry opened a new service that was both unique and convenient to the ordinary commuter, setting the stage for a revolution in the public transportation sector and giving birth to a brand new career for thousands of Filipinos-to become a TNVS driver.
The real deal
Most TNVS drivers, especially those that have been driving since 2014, have experienced relative success in the industry. Some even have success stories of starting out as just drivers for enterprising car owners to actually driving their very own vehicles. Being a TNVS driver continue to become a viable source of income up to the present. Sure the landscape for the TNVS industry has significantly changed since UBER divested their business interest in the Philippines, but TNVS drivers continue to reap the financial benefits of their chosen profession.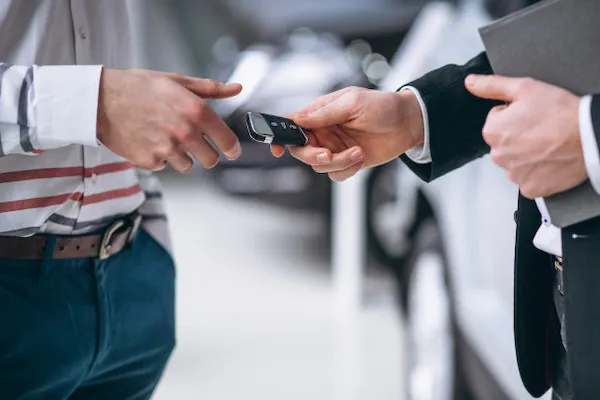 Despite the lower incentives and a growing number of competing for TNVS vehicles in the road, the market for this industry keeps expanding that the supply still continues to struggle to keep up with demand. This means there is still enough earnings to go around.
Majority of the GRAB drivers on the road are using vehicles owned by GRAB Peers (Operators) who in turn have drivers on some sort of boundary/rent agreement. Since this is the most common state that most GRAB drivers are in, discussion and information will primarily be drawn from this situation.
Getting started
The most important requirement to become a TNVS driver is that you should have a valid and unexpired Professional Driver's License. Without a Professional License, you are not allowed to drive a Public Utility Vehicle which is what a TNVS vehicle is classified under. Like any other job, a TNVS Driver is also required to have the standard government issued clearances from the NBI and the PNP.
Please take note that your NBI and Police Clearances should not be expired at the time of your application. If you have these 3 basic requirements already available, then it's time to look for a GRAB Peer (Operator). Please take note that some GRAB Peers may require other documents to validate your identity.
Finding your GRAB Peer
Looking for a GRAB Peer should be likened to finding a reputable business partner. For any business endeavor to succeed business partners should be committed to the achievement of both your goals in a responsible and sustainable manner.
Your peer should:
1. Have a well-maintained insured vehicle
A vehicle that is brand new or near brand new will be ideal since this will ensure smooth business operations in the long run. You also need to make sure that the GRAB PEER's vehicle has an up to date comprehensive insurance covering public utility vehicles. There are now several insurance companies that offer comprehensive insurance for public utility vehicles at almost the same premium rates as privately owned vehicles.

Aside from the comprehensive car insurance, your GRAB Peer should also have PAMI Insurance (Passenger Accident Management and Insurance Agency) which provides insurance coverage for you and your passengers. This is a requirement of LTFRB before any GRAB Peer is issued his or her Provisional Authority
If your GRAB PEER has this on his vehicle, then it only means that he or she did her research and is really serious in engaging in this type of business.
2. Lives relatively near your home
You will also need to consider the location of the PEER's residence in relation to your place of residence. Most GRAB PEERs require their drivers to park the vehicle at the PEER's garage after an agreed number of hours of operation-usually ranging from 12 hours up to 18 hours. You would want to find a GRAB PEER that is nearer your location so that you can easily go home after a hard day's work.
3. Have already secured at least a Provisional Authority (PA) from the LTFRB for the vehicle that you are going to drive.
The Provisional Authority that the GRAB PEER has been issued is a temporary certification allowing his vehicle to be used for his TNVS business. This is renewed every 90 days. Make sure that this is up to date because if it is not, then the vehicle is legally not allowed to be used as a public utility vehicle. The PA is the first step in eventually acquiring a Certificate of Public Convenience (CPC).
The CPC is the actual franchise given to the GRAB PEER signifying a legitimate TNVS business. The CPC needs to be renewed every 3 years. The PA and CPC are very difficult to acquire and would entail the GRAB PEER to submit documents that very few people even dare to process. It is a tedious and bureaucratic process, so a PEER that has his vehicle's PA up to date means he or sheis committed to and serious about his TNVS business. PEERs like this are very difficult to find.
How to find a peer?
You can check several avenues like OLX, Facebook, and even inquiring with GRAB for PEERs looking for drivers. There are several groups on Facebook that you can join where PEERs post openings. GRAB, from time to time, also host events where PEERs with job openings meet with potential drivers.
What is income sharing?
After finding the PEER of your dreams, then it is time for both of you to agree on what system of income sharing are you both comfortable with. In the case of this article, 3 of the most common types of income sharing systems will be discussed. Here they are below:
Net Income Split
This income sharing system entails a portion of the Net Income going to the Driver and another part to the PEER. The fractions involved are either 50/50 or 60/40. The 60/40 split can go either way. As mentioned above, the Net Income is split which means all expenses like fuel, carwash, data cost, insurance, and maintenance cost are first deducted from the gross income, including incentives, per day. Whatever is left will then be subjected to the split that the PEER and the Driver agreed on. For most Drivers, this system is the most equitable.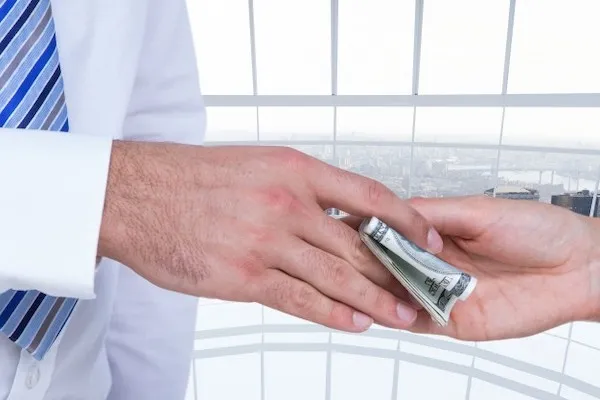 Rent/Boundary
This is the system which requires a fixed amount to be remitted to the PEER as rent or boundary for the use of his vehicle. Depending on the type of vehicle, prevailing rent/boundary rates range from Php 800 to Php 1,200 with the AUVs (Mitsubishi Adventure, Toyota Innova, and Isuzu Crosswind, etc.) fetching the higher prices since these can carry up to 6 passengers per trip. In this system, the PEER's rent/boundary is guaranteed by the driver for the 6 days in a week that vehicle can travel.
In effect, regardless if the driver earned anything or not for that day, the PEER still gets his or her fixed income for the day. On the flip side, the PEER no longer has any claim on the driver's incentives from GRAB. The PEER also shoulders the maintenance and insurance costs for the vehicle. For most PEERs, this system is preferred because of its simplicity and income guarantee.
Rent to Own
This system is an off-shoot of the Rent/Boundary System. The GRAB Driver remits a guaranteed monthly rent/boundary to the PEER which includes an additional premium agreed upon by both parties. The additional boundary represents part of the monthly amortization for the vehicle because in return the Driver, after a specified number of months, will own the vehicle.
For the protection of both PEERs and Drivers, this system is aided by a Memorandum of Agreement duly notarized stipulating everything that has been agreed upon, which includes the eventual transfer of the vehicle to the Driver's name after the agreed term has lapsed. In this system, the Driver is now responsible for all costs involving the vehicle.
In most cases, the Driver is now given free rein by the PEER in the usage of the vehicle. In general, Driver's in this system can park the PEER's vehicle in their own residence. This situation gives Drivers more freedom to formulate their own business strategy. This system appeals to Driver's that would really want to own their own vehicles but do not have the financial capability to do it on their own.
Registering with GRAB
After finding the right PEER for you, then it is time to register with GRAB. In the past, GRAB preferred interested drivers to book schedules for their registration and orientation through their website. But due to the increasing demand for drivers, GRAB now entertains Walk-ins in all of their Registration Hubs in Metro Manila. Their main hub is located at the 12th Floor of the Wilcon IT Hub 2251 Chino Roces Avenue, Makati. Registration and orientation of new drivers are being conducted here from Monday to Sunday from 9 AM to 6 PM.
If you decide to walk-in, please expect that you will be queued after the drivers that booked their schedules online. As stated earlier, you will need to submit photocopies of your Professional Driver's License, NBI Clearance, and Police Clearance during your registration with GRAB. You will also need to submit the photocopy of the Official Receipt and Certificate of Registration of your vehicle as well as the Tax Identification Number, email address, and GCASH cell phone number (Globe number) of your PEER. Towards the end of your registration, your photo will be taken to be placed on your GRAB ID. You will get your GRAB ID after your orientation.
After your registration, you will be required to attend an orientation. This usually takes 1-2 hours. A representative of GRAB discusses how to use the GRAB application, tips and tricks to earn as GRAB Drivers, and most especially the rules and regulations that all GRAB Drivers need to follow. During the orientation, real-life scenarios while driving with GRAB and what to do when faced with these are also discussed. As a would-be GRAB Driver, you need to listen carefully because there will be an examination after the orientation. Drivers who fail the examination are asked to re-take the exam until they pass it. Before the end of the orientation, the GRAB representative will instruct you to download the GRAB Driver Application on Google Play or the Apple Store.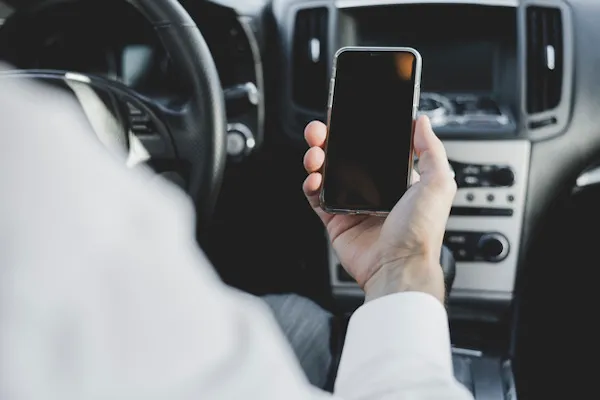 Yes, you will need a reliable smartphone to use when driving for GRAB. The GRAB Application is where you will get passenger bookings. The GRAB instructor will inform you how to log into the application and what credentials are needed. Before you leave the Hub, do not forget to get your GRAB ID from the person in charge. Ideally, your GRAB Driver application will be activated in a few hours.
Once your GRAB Driver Application is activated, check your details on the application. Make sure your name, the vehicle's make, color, and Plate number are correct. If not, call GRAB at 883-7100 to have the wrong detail corrected.
Incentives
Although incentives are no longer as big as pay-outs in the past, these continue to boost driver earnings at present. GRAB provides different incentive schemes unique to each driver but is rooted strongly on driver performance. The better the driver's metrics are, the more lucrative the incentive package is for that driver. The confirmed Incentives range from Php 1,000 per week up to Php 3,000 in 2 weeks. There are a host of other incentive programs that GRAB has for drivers like top-up rebates (Grab Load) and top-up rewards that drivers can use to book passengers and in turn monetize this top-up.
Conclusion
To become a TNVS driver is indeed a fulfilling and lucrative career choice. Like any other job, it also has its share of stress and difficulties. However, the pros continue to outweigh the cons. Your earnings can only be dictated by how hard you work. This is not to mention that you are in control of your own time. As it certainly beats a regular 8-5 job, it is important to secure your road journey with car insurance.
Compare different car insurance prorducts with GoBear and choose the right coverage for you, the car you will use and the passenger who will be with you in your ride-sharing business.