Finder is committed to editorial independence. While we receive compensation when you click links to partners, they do not influence our content.
How to Avoid the Stress of Bill Shocks
The pandemic has forced plenty of employers around the globe to let go of employees, put them on forced furloughed schedules, or reduce salaries by as much as 80%. To mitigate the financial implications of complicated (un)employment situations, the government quickly rolled out the Bayanihan Heal As One Act in mid-March. It essentially requires financial institutions and utility companies to freeze deadlines for monthly dues until after the quarantine measures are lifted.
That doesn't mean that companies have stopped sending out invoices for bills, though. The recent distribution of 3 months' worth of Meralco bills came as a massive shock for Filipinos all over the country. And with lightened quarantine measures and more bills expected to come soon, it's more important than ever to get your mind and wallet ready to avoid a heart-wrenching bill shock.
Don't Forget: Frozen bills are still bills
A common misconception with frozen bills is that they essentially move all your due dates later, so you only have to pay for a month's worth of bills every month after the extension ends. But that isn't the case. The deadline is simply moved until a new normal comes to play. After the extension period is over, all your bills will be due at once. That can mean 2-3 months' worth of bills in one repayment, so if you haven't been setting aside cash for this purpose, then it might be a good idea to start doing so.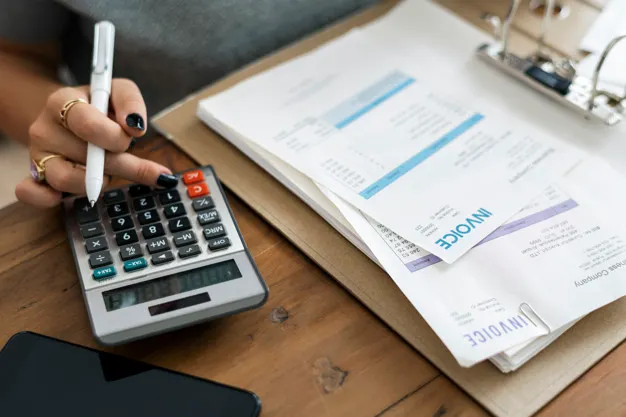 Manage your expectations
Haven't been shopping but have been making decadent grocery hauls? Stuck at home but have the air conditioner on 24/7? Curing all-day boredom with Mobile Legends and Tiktok? Despite there being so little to no spending opportunities within the quarantine period, there are plenty of ways by which you can unconsciously rack up a fortune in bills.
While transportation costs may be down, expect utilities to go up with more people keeping lights and cooling appliances on, especially amid the midsummer heat. You're also more likely to gravitate toward online entertainment methods while stuck at home. If you don't have an unlimited wifi connection installed, then your phone data usage will be at an all-time high.
,
Meanwhile, an upside to frozen credit card and loan payments is that anything due within the quarantine period won't be fined with late fees and penalty charges. However, the outstanding principal balance will remain in effect, which means that you're going to have to pay a heftier-than-usual interest fee if you choose to delay the repayment.
Keep all of these in mind before taking a look at the next bills invoice you receive and scratching your head over the sky-high price tag. As bills are often not fixed values, you can expect them to fluctuate based on use.
Mitigating the damage
It isn't fun to rack up a hefty load of bills when you've got plenty of other things to worry about. While you can try contacting the institution or company-in-question to figure out ways to lower your already-incurred bills, it's unlikely that they can accommodate significant changes — or any at all — to ease the financial burden. Instead, consider these small habits to keep your bills at bay:
Watch your electric meter. Set a timer for your air conditioning, turn off unused lights, and try sharing a room with the family to save electricity.
Watch your data. Know your monthly data limit (if you have one) and try not to go beyond. It's sometimes cheaper to purchase data separately than to pay the extra usage charges from your postpaid plan.
Watch your spending. While there aren't a lot of places where you can shop, the online realm has made everything quick and easy. Don't get too carried away getting online groceries and iced coffee delivered to your doorstep. Everything you charge to your credit card will bite back once the next billing period comes.
Preventing a bill shock starts with being hyper-aware of your cash flow and understanding how much your day-to-day spending costs. Nowadays, you can track everything online with dedicated apps or your phone's settings. Try creating a budget plan to accommodate your new routine to prevent overspending or overusing expensive luxuries. That way, the next high bill you see will be within your expectations.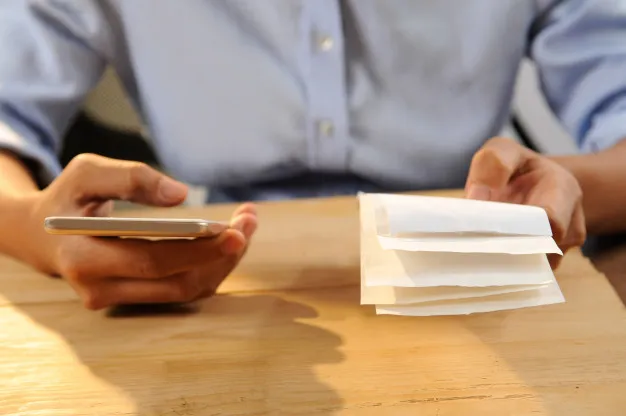 Paying off the bills
Now to the real problem: how in the world can you pay off bills that you never expected and might not be able to afford? If you're trying to pay for non-credit bills such as subscription plans, your phone, and utilities, then you can route the payments through automatic debit or credit payment facilities. It'll allow you to either pay for things on the spot or incur the cost as a credit debt to pay in a month or so — depending on when banks stop extending the repayment grace period.
If you can't afford to pay off your credit card or loan, then don't fret. Some banks, such as HSBC, have already extended deadlines to May 31. Keep on the lookout for announcements from your bank on their social media channels or give them a call for immediate guidance. If there's no way to extend your debt, then consider applying for a balance transfer to lower the cost of interest.
The pandemic has broken the routine swing of things, including budgets, money allocation, and the ability to provide for the family. Amid the still ongoing crisis, it's essential to be extremely frugal and find ways to make ends meet while prioritizing self-care and stability. Gobear has plenty of financial tips and tricks to help you make better fiscal decisions, as well as a robust comparison tool for all your credit and insurance needs.