Finder is committed to editorial independence. While we receive compensation when you click links to partners, they do not influence our content.
How To Avoid And Manage A Large Credit Card Bill
'Tis the season of installments and buy-now-pay-later offers. 'Tis the season of splurging on sale and spending the savings you've been patiently funding since January. And of course, 'tis the season of maximizing your credit limit for big-ticket items and other high-end stuff.
Even without you intending to buy something, some of these credit card promos are too good to be avoided. Imagine purchasing as much as Php100,000 and you don't have to worry about your first payment for the next three months. You are already enjoying the brand-new entertainment system that plays all the merry Christmas songs and you haven't paid a single cent for it yet.

No matter how fun and amazing credit cards are these holidays, it pays to still be aware of your usage and to make sure you are handling your bills properly.
How to avoid large credit card bill
Sometimes, when we get overwhelmed by the huge discounts we availed from online shops, we tend to forget about the fact that our expenses are accumulating. We just get surprised whenever we realized that we spent more than our budget. So, to avoid instances of incurring large credit card bills, here are a few things to take note of:
1. Plan your purchase and set a budget
Make a list of the things you need to buy and set a budget for it. Make sure you don't indicate the exact price of the items. It would help to provide a bit of an allowance on the regular price to cover shipping costs, if applicable. This way, you don't spend more than your set limit for holiday spending.
READ: When Is The Right Time To Use Your Credit Cards?
You might also want to add more items to your list once all your priorities are already purchased and you still have money available from your budget. Some items on sale may not even be considered as a necessity and should not be bought immediately.
2. Pay your installments as soon as possible
Never opt for the buy-now-pay-later payment mode if you think you have a limited budget per month. The problem with the scheme is that it lets you think you have extra for three months and you start spending more. As a result, you end up juggling your money after three months when the installment payment begins.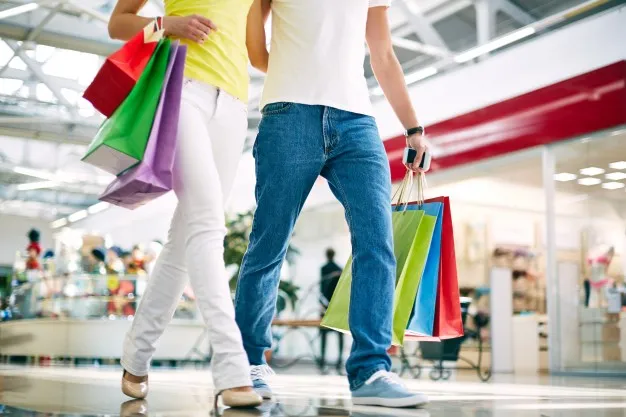 The buy-now-pay-later payment mode procrastinates your agony unless you need to use your cash for an investment or a more profitable engagement.
3. Compare prices from one shop with another
Comparing may take your time because you need to check on several store offers for a few items. Comparing may include checking for other costs aside from the ones indicated on the price tag – shipping costs or funding your e-wallet from your bank account. Using your e-wallets will let you use free shipping vouchers. However, there is a finance charge for transferring money from your bank towards third party apps.
All these expenses and more contribute to your decision on what to buy, where to buy, and what kind of payment mode to choose.
How to manage a large credit card bill?
Managing your credit card bill for the month is a huge and critical task especially if you do not have the money to cover the entire balance. Here are a few things you should start doing if you happen to have used your credit cards generously this holiday season:
1. Monitor your credit card account online
Monitoring your credit card account online regularly will help you get the entire picture of how much you need to pay at the end of the billing cycle. If you already went over 30% of your credit limit, then maybe it is time to stop spending with that card. You can use another card and check for the promotions entailed with it. You can halt all your spending plans if your charges are more than what you can afford to pay.
2. Convert into installments
There are charges which cannot be applied for installment payments from the time of purchase, but which can be applied if you use credit card-based promos.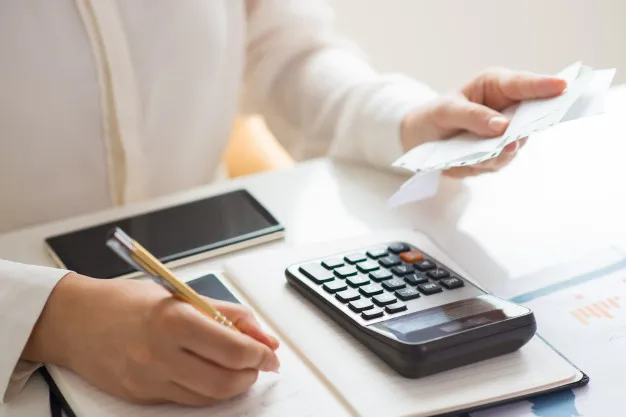 3. Make multiple small payments
Don't wait for the due date to pay off your credit card bill. Once you have the money to spare, start making small payments on your credit cards. If you pay 2-3 times before your cut-off or due date, you are already preventing a large bill on your monthly statement. This will reduce the risks of incurring huge interest on balances you couldn't afford to pay in bulk.
READ: 5 Best Ways To Pay Off Your Credit Card Debt
4. Avoid new debts
If you made impulse purchases, then it is time for you to stop buying more. Incurring new debts will make things worse. You also should never borrow money to pay an old debt unless the interest rates are much lower than what is currently imposed on your loan. Make a schedule of payments and new purchases to make sure you settle the debt before spending your cash.

Final thoughts:
There is no doubt spending during the happiest time of the year is unavoidable. Who does want to own new stuff before 2020 ends? Spending your hard-earned money is your right but make sure you do so with a payment plan. Welcoming the new year debt-free is a much better scenario than getting into 2021 with tons of payables.