Finder is committed to editorial independence. While we receive compensation when you click links to partners, they do not influence our content.
How To Accept Card Payments For Your Business
So you opened up a new store? Or maybe you're just looking to go along the digitization era. Either way, you want your customers to have the option of paying via credit card. If you're not used to digital and mobile transactions, you might think shifting to this payment scheme is too much of a hassle. Well, you'd be thrilled to know that modernization and digitization are simpler than you thought it would be! The use of debit and credit cards can totally make your business workflow more efficient.
Why accept card payments?
You might ask, why digitize when you can force cash-on-delivery for online shops, or old-time cash payments for physical stores? Here are the reasons why going through the hassle of scanning your payment scheme is worth it:
Cost-effective and efficient
Online shops based on shopping apps like Lazada and Shopee, there is an extra (though minimal) cost to tasking the courier to collect payment upon delivery of the item. For sellers on Facebook and Carousell.ph (previously OLX), platforms like Grab or Lalamove offer faster shipping with cash on delivery at steep add-on prices. While cash on delivery is a popular option among online shoppers, it's right for you and the customer to have a choice to reduce the shipping cost. This can be done by digitizing payments, so the task is passed to the bank and the selling platform to release payment upon receipt of the item.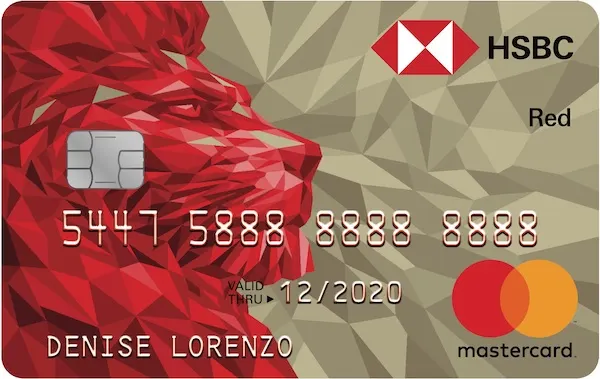 Physical stores and stalls, enabling a card payment scheme to mean you can cut back on paper receipt costs. Instead, have an electronic receipt (simply e-receipt) automatically sent to the buyer upon purchase. Help save paper and trees, one receipt at a time!
Customer-friendly
If your customers can pay via card,they wouldn't need to stay at home waiting for a cash-on-delivery item. Neither would they need to fumble through their wallets for secure purchases on your physical stall. There are instances when carded customers would rather not buy your product because you don't have available POS machines to accept non-cash payments.
Better security and convenience
Physical, on-hand cash is the most secure way of transacting. However, we at GoBear have long proven that cards are as safe, if not more, than cash. For consumers using a credit card, if the card is stolen and used, it won't be charged on you if you report it immediately. Stolen debit cards can't be used without your password, and if the thief ever has it, the bank could refund your money. The same cannot be said for stolen cash. For online purchases, since the payment is released only upon receipt confirmation of the client, a wrong/ broken item will be more comfortable to refund or return.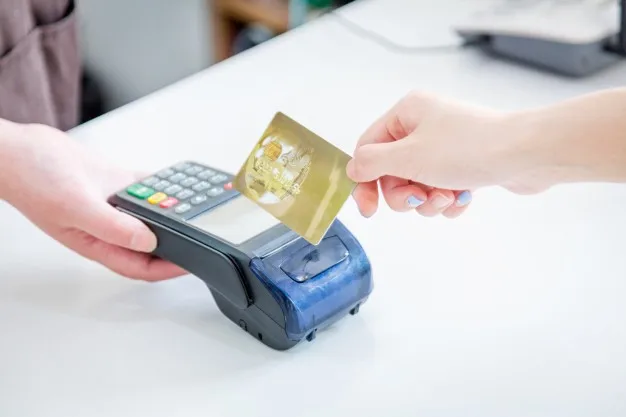 The seller, this is convenient because you don't wait time for your payment is cut back to your client's fingertips. No more frustration from multiple failed delivery attempts because the buyer can't pay on delivery. The security extends to both the seller and buyer in cases of fraud and theft.
How to accept card payments?
There is a variety of selling platforms where you can opt to accept credit/debit cards as modes of payment. Most of the time, you don't have to worry about whether your client is using a VISA or MasterCard to power their cards. The first thing you should consider, though is your business platforms:
Are you managing an online shop?
In the case of Lazada or Shopee merchants, debit card options are the standard mode of payment. Remittance centers and bank transfer followed right after, and then credit cards. Soon enough, both platforms have their in-store reloadable wallets that allow users to shop with more rewards. The cash-on-delivery option is dependent on the seller's and buyer's location. The farther from the city, the less probable it is to get cash-on-delivery support.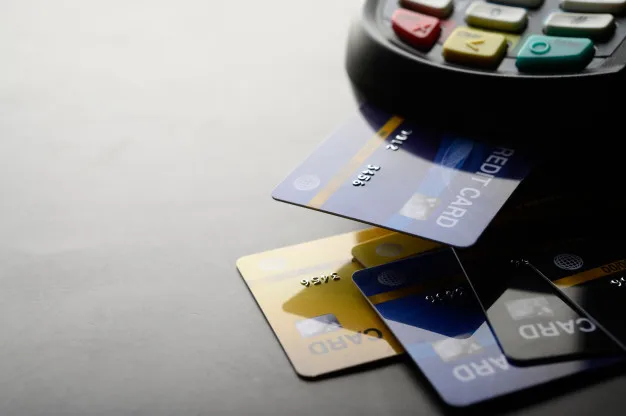 If you're selling via Facebook Marketplace or Carousell.ph, the billing, payment, and delivery scheme are often left to a personal agreement between the buyer and seller. From remittance centers and bank transfers to cash on delivery or meet-up, it has to be agreed upon by both parties, as well as the applicable add-on charges.
Having your website for a selling platform allows you to build a brand-independent of others. If that's your business goal, then prepare to make everything from scratch, including incorporating a payment system. For card payments, you can partner with different companies likePaymaya,Paymongo,Pesopay, andPaypal. You don't have to bother partnering with various banks to accept their credit cards. These merchants already incorporate different bank cards, as long as VISA and MasterCard power them. For a monthly fee from any of these platforms, you can accept payments via credit and debit cards upon the customer's checkout.
Do you have a physical store?
This is a little trickier as it requires hardware to read cards upon purchase. Similar to the State's Verifone, Paymaya'sONEdevice can accept payments with a tangible card without having it connected to an external computer. It's equipped with a touch screen where you can enter the product price to charge the card. This is a good option for smaller businesses and stalls. Mall checkout counters also have bank card readers called Point of Sale (POS) terminals where one can pay with a card. However, this is concentrated to cater to selected banks likeBPIandBDO.

Another way to integrate card paying in physical stores is via QR code readers. This is popular among e-wallets likeGCashandPaymaya. The customer can link their bank accounts and credit cards to these wallets, then pay simply by scanning the QR code related to their purchase.
Marketing and publicity are a must!
After all, it is said and done, what's left is for you to endorse your new and improved payment scheme! Set the credit card option to be the default payment scheme. This way, clients notice it even if they opt for the cash options. Make sure to check in with banks and credit card companies for beneficial partnerships for merchants.
Bottom line:
In today's time of digitization, up and coming businesses need to keep in touch. It allows your customers to have better accessibility to your products and services if you expand and digitize shopping and payment options.