Finder is committed to editorial independence. While we receive compensation when you click links to partners, they do not influence our content.
How These Banks Waive Credit Card Annual Fees
Paying the annual fee of a credit card is the last thing a cardholder would want to do. Aside from it is usually charged as a one-time bill, the Php1,200 and up can be very useful for anyone especially during this time of crisis. Most cardholders are looking out for that membership fee charge on their billing statement so they could request for a reversal at once.
READ:When Is it Worth Paying Your Credit Card Annual Fees?
Based on the experiences of most cardholders, here is a recount on how these issuers handled the annual fees of every active credit card out there:
Citibank
Based on credit standing
Citibank is an international credit card issuer with a few branches in the Philippines. Yes, they charged the annual fee even during the pandemic for all of their credit cards except for Citi Simplicity which is usually free for life.
The process with Citi is quite different from other issuers. The annual fee request is done through your account. You need to log on to Citi online through a web browser then send the request. It tackles 24-48 hours for you to wait for the approval. The waiting time can be inconvenient but don't worry about it, most requests for the annual fee waiver were approved by the issuer.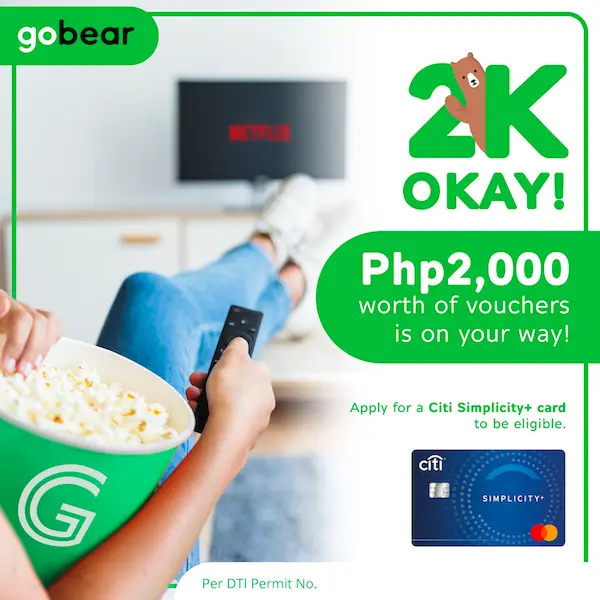 You can also look for new credit cards that offer free annual fee for life with rewards once your application gets approved by the bank. Citibank is currently holding a promo with GoBear to provide Php2,000 vouchers for those who apply for a credit card through GoBear and gets approved for it. The promo runs from August 1 to December 31, 2020. The Php2,000 voucher will be sent to you and can be used to pay for Netflix and Grab subscriptions.
BDO, Security Bank
No annual fees charged
BDO and Security Bank probably know people will be requesting for reversal, or that it might difficult to pay additional Php1,200 and up when most customers have already lost their jobs and are paying surging utility bills.
During the first half of 2020 until today, these banks have not charged their customers with any membership fee costs. This is a huge relief for most consumers especially for those who have lost their livelihood and still don't have that landline or toll-free line to make that reversal call, get into long cues and submit that waiver request.
HSBC
Reversed during the call
Another international credit card provider, HSBC is not making the reversal difficult for its customers to reverse the membership fee. Based on a customer's experience, the annual fee was reversed as she speaks with the customer service representative. That was quick! This was quicker than how it was done by other banks, but the reversal depended on the customer's good credit standing.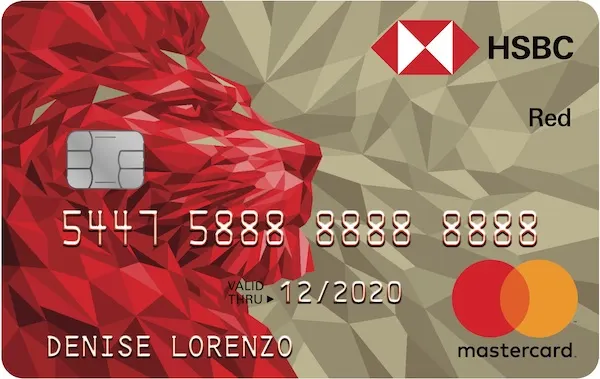 BPI
Reversal is subject to approval
Most BPI customers have experienced being charged with the annual fee. What happened is that the customer makes that call to request for reversal. Regardless of your credit standing, the customer service agent would be kind enough to assist you in making the request. However, it may take three working days before you'll be notified of the decision as to whether the annual fee was approved for reversal or not.
EastWest Bank
Reversal based on conditions
EastWest Bank is always known for its low-interest rate for credit to cash loans. However, their annual fee reversal is based on certain conditions. First, you need to enroll in a biller. You need to provide the account information, biller information, and account name to be approved for the reversal. This does not happen immediately because the bank needs to verify it with the merchant. And once the merchant acknowledges the enrolment, you will get a text message informing you that your biller was enrolled, and the annual fee was reversed.
READ:What Banks Consider Before Waiving Your Credit Card's Annual Fee
The second condition is for you to have a minimum spend of Php6,000 in thirty days using your credit card. That could seem to be a huge expense for many. But if you can buy your essentials and grocery stocks through the card, then that could help reverse the membership charges. Again, it doesn't happen immediately, the bank will notify you once the accumulated spending is verified.
Final thoughts
The process of waiving the annual fee differ from one customer to another. For some, the annual fee is waived even without requesting it. We can't blame the issuers for charging us with these fees because these are the reasonable charges for keeping the card active for a year and enjoying all its perks. It doesn't matter whether you constantly use them or not, what matters is that you kept it active and is planning to keep it active for the rest of the year.
A good credit standing is a key to having your annual fee reversed. Banks waive these charges for those who are using their credit cards regularly, paying their bills on time and in full. So if you're given the chance to use the card again, make sure you are responsible enough to pay for the balances you borrowed. This will help build your credit profile and broaden your chances to be approved for future requests.
READ:Five Reasons Why You Have A Good Credit Score
If your credit card issuer did not heed to your request, then maybe it is time t rethink your options. First, gauge whether the annual fee is worth all the benefits you're raking up with the card. If you still have other better cards, then maybe it is time to cancel the one with an annual fee. You can request cancellation right after you've paid all your outstanding balances.