Finder is committed to editorial independence. While we receive compensation when you click links to partners, they do not influence our content.
How the Apple Card Can Redefine Your Views on Credit Cards
Majority of Filipinos are still hesitant to apply for the best credit cards in the Philippines. Some view these financial tools as debt traps – a quicksand in disguise that gets you drowning in interest rates and charges over time. Thus, the aversion and reservation of a lot of Filipinos when it comes to these plastics that are intended to ease out purchases and lack of immediate cash.
Banks offer the most credit cards. Recently, Apple – not a bank, has announced its smart Apple Card aimed to change the way we view and use existing credit cards.
It is a smart card
Apple claims its card can help build a healthier financial life. With it being an intelligent tool, it literally lives on your iPhone letting you keep track of your transactions. You can see a summary of your spending without logging in to an app or a website. Your Wallet lets you view everything spent weekly or monthly.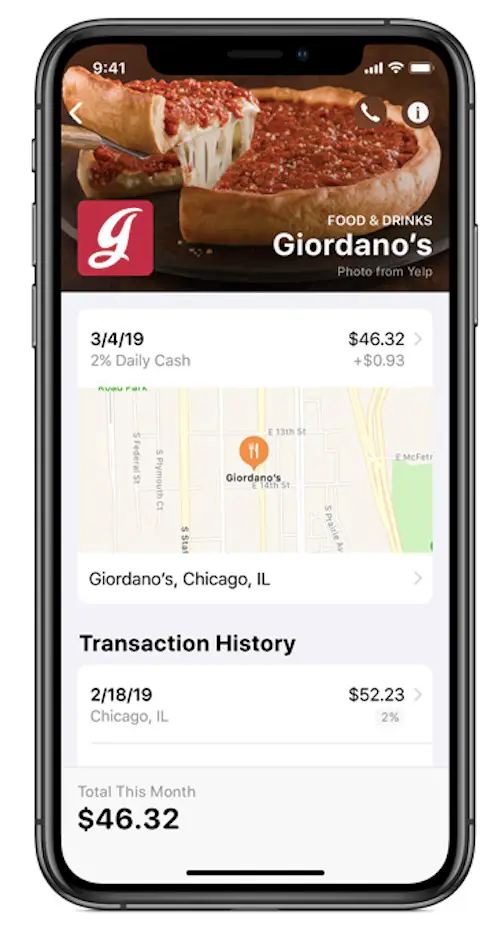 Aside from keeping track of your dealings, it also lets you see the trend in your spending. Current credit cards just show where you swiped your card. Sometimes, you even have a hard time remembering where in the world did you spend that Php1,200.00 logged onto your online app. With Apple Card, spending is categorized as Shopping, Food or Entertainment. You will then see a rising trend on your app indicating what have you been swiping for lately. Keeping a record of your individual purchases will help you review your needs and control your spending in the future.
At a glance, Apple lets know where your money goes. You can tap the merchant to see what you have purchased. Other existing credit cards in the market can't let you do that. You can only view the date of the purchase but not all the details of it. With Apple Card, you can even use Maps to pinpoint the location of your transaction. You don't have to unlock or guess unfamiliar merchant codes.
According to Apple, fees don't help their customers, so they don't have them. Apple card doesn't charge annual fees, cash advance fees, international fees, over-the-limit fees or other hidden charges.
It gives you daily cash
With other credit cards, you have to wait until your points accumulate. With Apple Card, you earn cash every time you purchase without a minimum amount required or maximum spend limit. The rebate goes directly to your card which then again can be spent with a tap.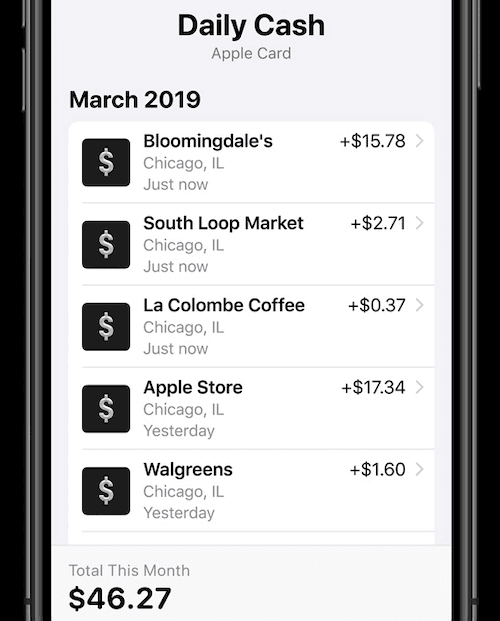 Here is the breakdown of what you can get:
3% if you buy from Apple – Apple Store, App Store, iTunes or apple.com
2% when you purchase something through Apple Pay. Whether you swipe for food or a new pair of shoes, Apple gives you 2% cash back on everything.
1% on stores or apps that don't take Apple Pay yet – a reward on every purchase in the form of Daily Cash.
This cashback can be used real-time without the need to wait for a set redemption period or accumulated amount. With an Apple Card, every purchase is both a chance to spend and earn at the same time.
Due dates are not random
Most credit card due dates is randomly assigned based on when your card was approved. Some fall on the 1st day of each month while other banks require you to pay just when you already ran out of money. Your Apple Card's due date falls on the last day of each month – a period perfectly coinciding with paydays for most employed individuals. This means you don't have to worry about where to get the money to pay off your dues. All you need to do is allot a certain amount from your salary to cover for your bill.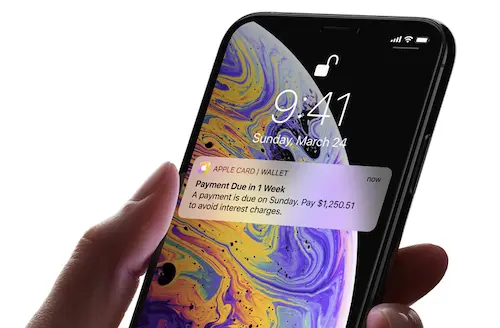 Lets you make informed decisions
Regular credit cards let you pay a minimum amount on a specified date with a definite interest charge. The minimum amount means the least you can pay but won't actually say the lowest interest charged on you.
Apple Card lets you decide how much to pay for the given period while also allowing you to understand how your payments can either reduce or raise the charges. This way, you can make that decision of whether to increase your payment to reduce the interest or pay the minimum amount due.
Unique physical card for more advanced security
The Apple Card has a physical card that doesn't contain relevant information about you. No one can steal your credit card information if they don't see it. It doesn't have the card number either the card verification value (CVV) written at the back, thus minimizing risks of fraud. The Apple card is made with unique transaction codes. Whenever you make a purchase, you will be required to provide a one-time security code. Authorization usually entails your Touch ID or Face ID.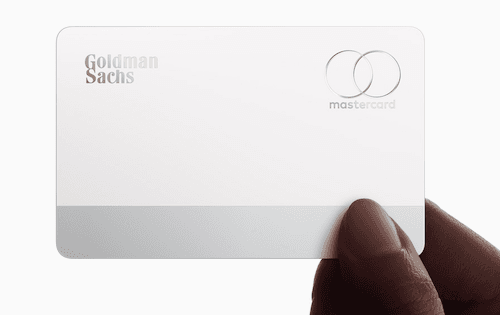 What's the catch?
The Apple Card sounds like an innovative technology that answers every Filipino's doubts on security, debt, and financial freedom. Though it is not yet available in the Philippine economic ecosystem, it pays to know that advanced tools are coming our way. In preparation, you can start by gradually building your credit score. Apply for secured credit cards and pay off bills on time to prepare you to become eligible for this credit card in the future.

Technology is continually evolving; dragging with its growth is the financial landscape. Tomorrow will be a cashless world, and the first step to being part of it is to use available tools responsibly. Compare credit cards with GoBear and be an informed consumer when innovation like Apple Card hits the mainstream financial market.
*Images courtesy of www.apple.com