Finder is committed to editorial independence. While we receive compensation when you click links to partners, they do not influence our content.
How Saving Money Can Save Your Life
With the pandemic going on, there's no telling what's to come. Uncertainty often precedes anxiety, especially when it involves finances.Credit is so easy to access. We can always download an online loan app, register, and apply. But borrowing money is not always the smart solution for financial emergencies. Hence, saving money when you have some will help a lot when you run out of cash to sustain necessities. A lot of people may think it impractical to have their monies stored in the bank.
True, there is not much to gain considering the meager interest rates imposed on savings by the bank. However, it is also true that the finances you set aside and secure in these accounts can be used in a lot of ways to help you out in the future. A substantial savings account can actually save your life in ways you can never imagine.
,
Emergency cushion
Don't let uncertainty get the best of you. Even if you set money aside for various purposes (a trip, a celebration, education), you can still repurpose them to accommodate the cost of the worst emergencies.Having a financial cushion is one less thing to worry about.
Imagine the peace of mind you'll have knowing that you and your family can survive for the next three to six months because you have the saved finances to back you up. The emergency cushion also means having that available tool to solve out-of-pocket medical expenses, unexpected house repairs, and sudden loss of income.
READ: Interior Design Tips That Can Save You From Years of Debt
Whenever you save, you are secured that you don't need to worry about due dates, interest charges, finance charges, and other unnecessary fees.
More lucrative than cash in the vault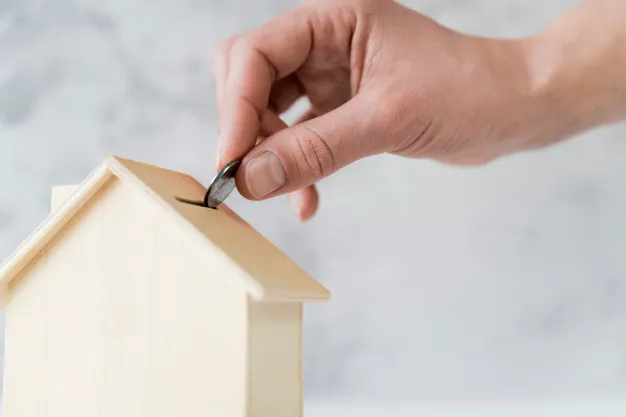 In 2017, the Financial Inclusion Survey conducted by the Bangko Sentral ng Pilipinas (BSP) revealed that 77.4% of the total population in the country remained unbanked. However, this year, around three million Filipinos now own a micro-savings account. Moreover, a report by International Data Corporation showed that the unbanked segment of the Filipino population will soon be decreased to 50% in 2025 predicting around 20% of the unbaked will open accounts with financial institutions.
These studies are clear manifestations at how Filipinos used to view savings accounts in the past. Although a lot still find it risky and unprofitable, it is good to know that more and more Pinoys are already gradually recognizing the advantages of banking and saving.
A savings account is more lucrative than you think.Keeping your money in the vault isn't going to accumulate interest. While percentages are low, a savings account is a risk-free "investment" where you can allow your money to cycle between yourself and the bank without restrictions.
A passive income that's safe and secure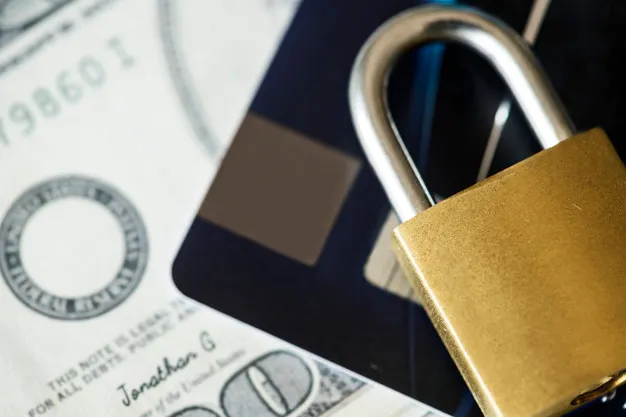 When talking about a bank account, be reminded that it is not all about interest rates. You may think you earn small-time but securing the money instead of spending is actually a more practical gain. You're aren't going to benefit from putting Php10,000 a month in the bank. In a year, your ten kyaw will gain around Php12-15 pesos only. But, the larger your stored money is, the more you can passively earn.But the more important factor is whether or not the value in your account is enough of a cushion to get you by. As a general rule, it's ideal to have at least a 6-month emergency fund in case you lose your job or incur unexpected expenses that insurance can't cover.
READ: When Should You Start Building Your Credit Profile?
You've heard about the 50/30/20 rule that says ideally, at least 20% of your income should go towards your savings, 50% should go towards necessities and 30% should cover discretionary items. While it undeniable that the average Filipino salary couldn't even cover for all necessities, you might want to consider looking for other means of earning more. The pandemic has highlighted the benefits of doing business online which you, too, can take advantage of. You can start selling online or doing some tutorials. It doesn't matter what type of services or products you offer digitally, what matters is you save some whenever you have the chance to earn extra.
Setting a bigger future
Having a comfortable amount saved in banks or other financial institutions can be very comforting and securing. Indeed, you've got all you need to sustain you for the coming months. But saving money isn't always the name of the game. Financial freedom is actually having a continuous source of income that could address your needs for money for the longer term. So, aside from saving, you also need to consider investing. While you want a very comfortable savings figure, pouring all your money into savings isn't that beneficial especially if you have mouths to feed and children to educate and raise.
,
Looking ahead to investments such as property, business, and stocks (once the market lets up) is the same as leveling up your financial goals. These may seem complex for the unbanked but once you kickstarted your financial freedom journey by opening a bank account, you'll gradually move higher and aim for a bigger future that awaits every financially literate Filipino.