Finder is committed to editorial independence. While we receive compensation when you click links to partners, they do not influence our content.
How Retail Businesses Can Start Recovering for 2021
We are all racing towards a COVID-free 2021 with high hopes for health and financial security. In a few days, we will all welcome a new year. Although we only have hopes and there is no certainty as to whether we can get over the pandemic and the economic crisis soon, we can do a few more things to combat the impacts of these challenges. It was indeed a bitter 2020 for most business owners. Micro, small and medium enterprises were not spared from suffering the consequences of the pandemic. Several government agencies in the country offeredprograms to address the needs of MSMEs. This and a few suggestions below can help small businesses recover and continue in the year ahead.
1. Shift to digital transaction
The pandemic prompted the use of digital transactions, and businesses should view this as something permanent even after defeating COVID-19. According to astudyconducted by the Economist Intelligence Unit, digital adoption is rising faster in the Philippines over the global average.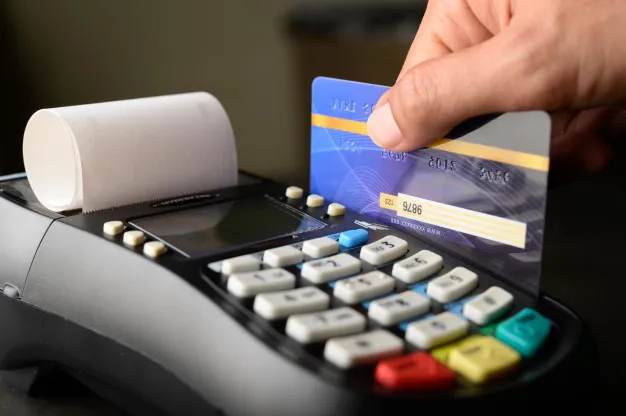 Unbanked vendors, sari-sari store owners, and other types of entrepreneurs can also look forward to digitalization as the government eyes moreimproved electronic fund transferand enhanced QR payment schemes.
Should these plans be implemented soon, owners of MSMEs should start preparing for the shift if they haven't yet. There are a lot of digital payment methods, which includes the following:
* Biometric authentication
This mode of payment is initiated by Visa and functions by allowing users to authenticate the transactions with a sensor on the card to determine the customer's fingerprints. This is an alternative to keying in a PIN code or signing a printed receipt.

* Contactless payment
Consumers have long been using this type of payment via PayPal, Apple Pay, Samsung Pay, and Google Play. The electronic payments are done through a digital wallet.
* Mobile point of sales (mPOS)
The mPOS is a convenient payment method that uses wireless devices like tablets and smartphones allowing businesses to accept payments anytime.
2. Prioritize e-commerce
The Bureau of Internal Revenue has urged all e-commerce businesses to register while the government, in return, made clear that those earning less than Php250,000 per year will be exempted from paying taxes. There might be other regulations for online businesses, but there is a huge promise for businesses once they established their online presence. Retail web traffic has significantly increased since the pandemic and will continue for the holiday season and beyond.
READ:Mind Your Business: Tips On Registering A New Enterprise
Business owners who wish to thrive in 2021 should consider having their accounts and pages on any social media platform. At this time, successful e-commerce should have seen the advantages brought about by ads and promotional tactics on social media. The pandemic has encouraged a drastic change in consumer shopping behavior prompting for a professional, reliable, and easily accessible shopping platform and online store.
3. Offer delivery services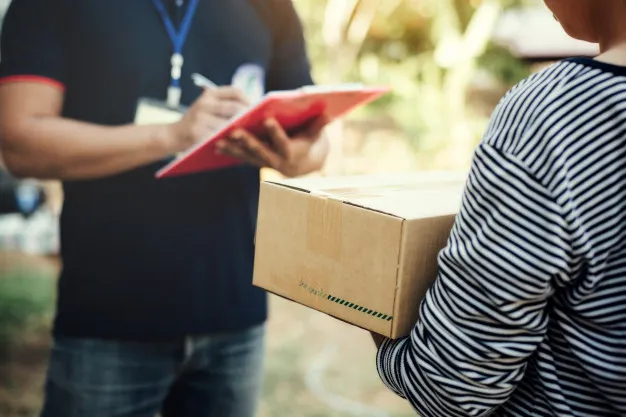 Social distancing and other health protocols will trigger the rise of retail businesses to offer delivery services. In-house delivery will facilitate the ease of purchase from the online platform. Most consumers would no longer want to risk their health. Instead of falling in the queue to buy from physical outlets, they would opt to purchase online with their credit cards and expect to pay at least Php65 for their purchases to be delivered at home.
Delivery services may mean the allotment of more time and man power while providing the edge against the growing competition in e-commerce.

4. Investment offline and online
Although we have all been wanting to create and establish an online presence for our small business, it is also important that retailers consider having a brick and mortar store to serve as pick up point and storage or warehouse. You can't discount on the fact that some consumers still want to check on the products personally to see if these are worth the money they are going to pay.
READ:Upscaling Your Business With Shopee and Lazada
Through online and offline investments, retailers can cater to different types of customers. They can also provide a definite point where customers can pick up their orders with ease. Delivery services provide the convenience of getting the items without posing many risks on one's health, but pick-up schemes save the customers from waiting.
5. Keep consumer needs a priority
In 2021, economists predict that consumers will become more price-sensitive because the pandemic has rattled their finances in 2020. Retailers should make sure that consumer needs are addressed accordingly when it comes to providing the products and services. Value for money is a principle most business owners should keep in mind. Offering goods that could satisfy the consumer needs at reasonable prices will allow retailers to thrive in the coming year.
READ:Things Online Sellers Wish They Knew Before Starting Their Venture
Keeping up with this trend will allow for more room in achieving the experience economy. Consumers are not only focusing on the goods they buy but also on the buying experience. Whether it is online or offline, consumers focus on their experience when purchasing your products. For offline stores, small businesses can opt for concepts that allow ease, comfort, and convenience when physically shopping. On the other hand, online experience considers website response, discounts, customer, and after-sales services.
Final thoughts:
The COVID-hit retail landscape can still emerge successful in 2021 by adjusting to the new normal. Fusing the advantages of online and offline presence while adopting the right technology can bridge the gap in the industry.

More guides on Finder