Finder is committed to editorial independence. While we receive compensation when you click links to partners, they do not influence our content.
How Radiowealth Can Help Solve Your Money Emergencies
Life is full of surprises – the understatement of the year. It seems as though 2020 rolled in and decided to change planet Earth's default difficulty from normal to hell. From volcanic eruptions to celebrity deaths, a global pandemic, and sudden quarantine announcements, this year has had no shortage of surprises. Unfortunately, these are surprises that everyone can certainly pass up.
But what's done is done, and while medical professionals, healthcare workers, and researchers battle at the forefront of what is possibly the worst outbreak in the past century, you can spend your time reflecting on your finances throughout this entire ordeal. Emergencies and unprecedented incidents are nothing new. You may recall a couple of instances in the past few years where your budget was stretched thin by necessary spending that you never expected.
Click here to see if you're ready to take out a personal loan
Not many people opt to take out a loan during times of dire need, but there may come a time where you have no choice but to send in an emergency fund loan or a salary loan application form. Here are five instances where financial institutions, such as the Radiowealth Financing Corporation, have got you covered.
Sudden Job Loss
Nothing feels worse than losing what you thought was the most stable thing in your life. Regardless of whether you've decided to quit a toxic job or were laid off for whatever reason, not having a paycheck can throw off your finances. In this case, taking an emergency fund loan can give you some money to pay for day-to-day expenses and keep you afloat while you get your life back together. But remember – the loan is only a good idea if you rigorously find ways to regain employment and pay it back on time.
Unplanned Travel Expenses
The prospect of traveling is all fun, games, and adventure until you receive a phone call notifying you of a long-distance relative's death or medical emergency. It's culturally natural to want to book a plane right away to be with your family abroad, but it might not be possible if you don't have enough cash saved. But don't worry; you can give Radiowealth Financing a call, and they'll recommend a loan that can temporarily cover for your situation. As with any other loan, exercise caution before applying for one.

Unexpected Global Emergency
At this point, the COVID-19 has spread globally and will likely make it to history books as one of the worst pandemics in history. You probably aren't new to the extra precautionary measures imposed in the name of public health, but it has rendered plenty of people jobless, stagnant, and without money to spare. While the rest of the country is panic-shopping, you might be at a loss on how to make your last paycheck stretch, especially if your job isn't offering paid work-from-home days. In times of desperate need, it may be in your best interest to apply for an emergency loan to pay for basic needs and other living expenses. Radiowealth Financing has one nuanced to the most urgent scenarios, which usually has a lower turnaround time than others.
Tuition Fee Increase
Tuition fees increase at an average of 6.9% for private schools, and these numbers are more so evident among the higher educational cohort. But here's the catch – many schools don't disclose exactly how much they'll be increasing their prices until enrollment period comes around, and you find yourself face-to-face with a tuition fee you were never expecting. Add in the miscellaneous charges, and college may become out of reach for some. Your child's education matters, so consider taking out an educational assistance loan from Radiowealth Financing Corporation to help them get through college. Your future doctor, lawyer, artist, or business owner will make the sacrifice worth it.
Should You Take out a Personal Loan to Pay for College?
Medical Emergency
Health is an unpredictable element of living, especially in the midst of a virus outbreak. However, alongside the stream of new diseases are increasing rates of cancer, Alzheimer's, and diabetes patients. Nowadays, there's no telling when a healthy individual suddenly falls ill to a condition that leaves them immuno-compromised, which can be an expensive ordeal. Moreover, it's impossible to predict when an accident may leave you or a loved one in a compromised state. Don't risk your life by not going to the doctor and take out an emergency medical loan when necessary. Give Radiowealth Financing Corporation a call to know more about how to get one.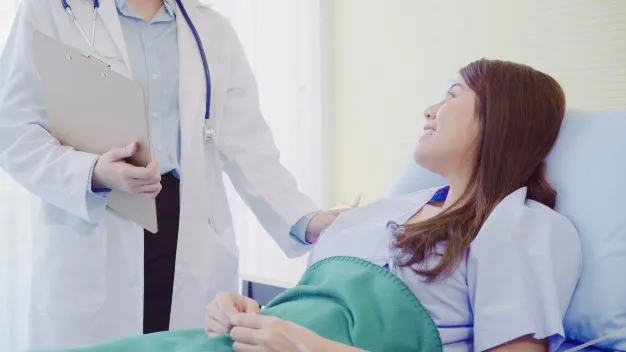 While Radiowealth Financing offers a generous array of loans for you to avail, it's also pertinent for you to keep a personal emergency fund for real-time concerns. Ultimately, being over-prepared is more beneficial than barely scratching the surface with preparations. There's a lot to learn amid the current global emergency, which has been a huge wake-up call for people all over the globe. Despite the chaos, Radiowealth Financing Corporation is open to address your money emergencies with no discrimination.