Finder is committed to editorial independence. While we receive compensation when you click links to partners, they do not influence our content.
How Quick Loans Can Help Fix Your Finances
Signing up for a loan can be one of the biggest decisions that you make in your life because it essentially locks you into a huge repayment responsibility. They have a reputation of being an exclusive financial product that only those with stellar credit scores and a long relationship with banks can afford. But a loan type that's quickly rising in popularity in the country eliminates the stigma behind getting one. Quick loans are super fast ways to cover for funds that you're lacking until you get a stream of cash — and they're so easy to avail of that it feels like borrowing from a friend.
No need to wait for payday
Need to grocery shop now before next Monday's 12-hour work-from-home grind takes over your life, but lack a couple thousand to get all your essentials for the next two weeks? This is just one of the situations where a quick loan can help you get by until your sparkly, digital paycheck can handle the rest of the bills. With limited contact with the outside world, grabbing whatever opportunity you can to get all errands done within a certain period might not fit your budget distribution, but a quick loan can help cushion the cost of immediate needs.
You can get a quick loan from reputable lenders such as Cashwagon in an hour or less. It can cover up for you now and you can pay for it once payday comes. No need to live off sardines for two more weeks when you can pay for groceries immediately.
,
Adjust your payments to your going-out schedule
Nobody's going out because it just isn't safe, but you sometimes still need to make a couple of quick cash transactions, especially if your bank account isn't looking very full. Quick loans online can cover payments until you get the opportunity to go outside and deposit cash into your account to get you by with online transactions for the next two weeks.
Reputable lenders like Cashwagon will transfer money directly to your account once your loan application has been approved, so you can rest assured that the entire process is cashless and contact-free.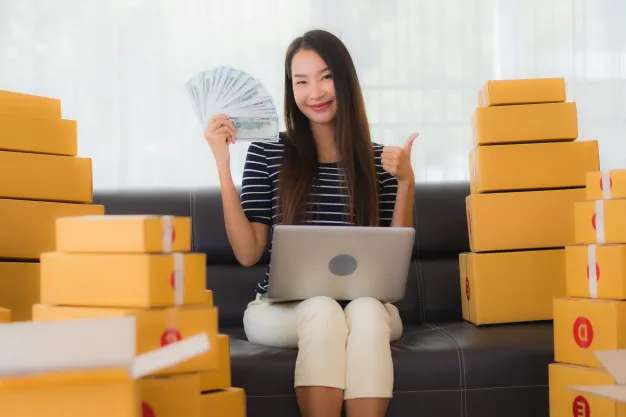 Why quick loans?
Quick loans arelightning-fast lending options that allow you to get your money in an hour or less. The 12% monthly interest rate may sound steep at first, but you can get away with paying barely anything if you pay it off quickly. Remember — you can always pay for it in full in advance. It's a great option even if you aren't struggling for cash and just need a convenient money borrowing option.
Despite the tempting pros of availing of a quick cash fix, quick loans aren't ideal if you're on a tight budget and don't trust yourself to be able to afford the quick turnaround time for repayments. However, it's a great option if you normally have the disposable income and need workarounds to make a quick payment while figuring out a centralized online banking system, or if you trust that you can pay it back on time.
,
Requirements for a Cashwagon quick loan
Cashwagon is a new and leading quick loan service that has been helping Filipinos get through immediate financial needs, especially during the COVID-19 pandemic. Unlike traditional financial institutions, Cashwagon brings everything to the comfort of your home with a robust online procedure, which means that you can go through the entire loan process online. From discovering their service to applying and making cashless repayments, all you need is a phone or computer, an internet connection, and a bank account.
You don't need a stunning credit score or a substantial credit history to avail, which makes Cashwagon a highly accessible solution to every Filipino out there. Repayment terms range from 3-6 months, and you can borrow anywhere from P1-20,000. You big and small needs are covered, anytime and anywhere.