Finder is committed to editorial independence. While we receive compensation when you click links to partners, they do not influence our content.
How Online Freelancers Can Easily Apply For A Credit Card
Applying for a credit card for the first time is not easy and the journey seems much more difficult in the case of online freelancers. Most credit card providers require a copy of Income Tax Return or ITR as proof of revenue. This is to make sure that applicants have a way of paying off purchases made with the card as it indicates your income.The ITR is a form duly accomplished and submitted by taxpayers to the Bureau of Internal revenue to report all income generated, expenses incurred and other information. For some time, most online freelancers don't have ITRs making it hard for them to get approved for their first credit card.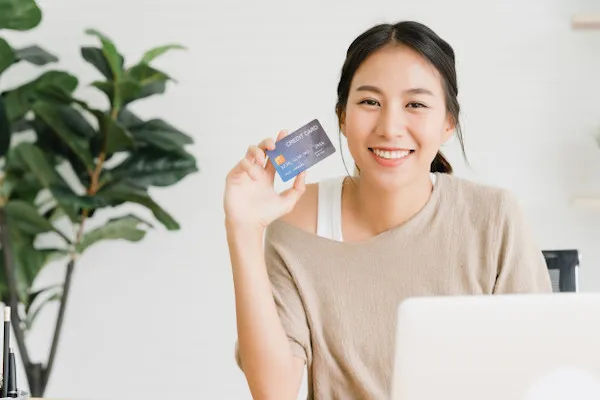 But the long wait is over. Here are ways on how online freelancers can snatch a credit card without painstakingly waiting for approval.
1. Apply for a Tax Identification Number (TIN) and file your ITR
This may take some time but having a TIN can ease out your credit card application. The TIN will be the first step towards filing your ITR as a freelancer. Under the new TRAIN law implemented in the Philippines, freelancers and self-employed individuals are required to pay taxes. The Bureau of Internal Revenue mandates that self-employed individuals and freelancers should pay percentage tax on a quarterly basis via the BIR Form No. 2551M.
How much tax should you pay?
If you are earning below Php3,000,000, your income will be subject to 8% tax. Taxable income includes professional fees, commissions, talents fees and other fees generated for services rendered by individuals.
Once you have paid your taxes and filed for the ITR, you have better chances of getting approved for a credit card.

How to File the ITR
The filing process requires three copies of BIR form 1701 along with Form 0605 or the BIR Payment Form, BIR Authority to Print, Barangay Certification, NSO Birth Certificate, Cedula, TIN, and books of account or your income ledger.
Upon filling out the form, you need to make sure that all information provided is true and correct. Once you have filled out everything, proceed to the authorized agent bank of your Revenue District Office or RDO. If all the requirements are met, then the authorized agent bank will stamp the ITR as proof of validation.
2. Get a bank endorsement
Bank endorsement or statement serves as proof of your good financial standing. In order to secure one, you should have owned a savings account for at least six months. Some banks will provide bank recommendation after three months or one year after account opening. The savings account receives all payments made to online freelancers from local and international clients. Open a savings account from banks that do not require your TIN. Make sure that you maintain a certain amount of money in the account for quite some time.
Why does your savings account balance matter?
Your balance, bank activity, and account history will be the bank's basis for its endorsement.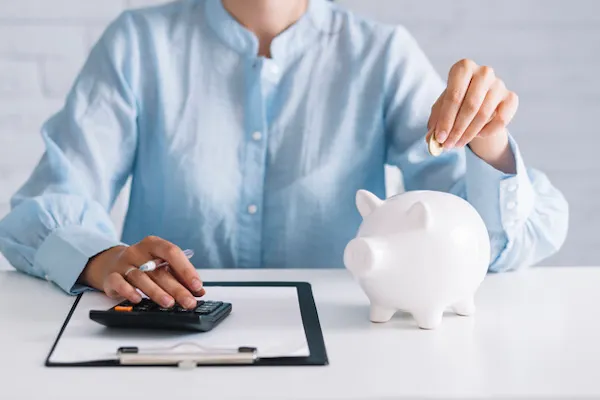 The amount of balances maintained in your savings account is important because, upon credit card application, providers investigate your finances. Having a good amount of money in your account is a good indication of a sound financial situation. It also simply shows that you have enough savings to pay off whatever amount will be used from the credit card.
3. Apply for secured credit card
Secured credit cards are provided by banks where you maintain an active savings account. Some banks usually base your credit limit on your bank account balance. So, if your available balance is Php50,000 your credit card limit is most likely of the same amount or lower.
Once you have a secured credit card, use it to establish a good credit score. Payoff your balances on time and make sure you do not spend more than 30% of your limit. Once you maintain that secured credit card for at least six months, you can use it as a reference when applying for other credit cards withperks. The same bank where you acquired your secured card can even reward you with unsecured credit cards without applying.
Know how credit cards work and what you need to qualify
More tips from the Bears:
Freelancers and self-employed individuals should not be deprived of the benefits of financial tools like credit cards. Having your credit card application declined once or even a lot of times should not stop you from trying your luck. Follow these three simple steps and comply with other requirements set by the credit card provider. You should also make sure that you have settled all your balances in your previous accounts including your unpaid bills from telcos and utility providers.