Finder is committed to editorial independence. While we receive compensation when you click links to partners, they do not influence our content.
How Online Banking Can Help You Save More
You may have just opened a bank account and been offered to open online access to it. If you're not a tech person, having access to your bank online might seem too much of a hassle, or even scary. However, you'd be surprised to know that online banking has benefits to your saving (and possibly earning) journey! Make the most out of your account with these online banking tips GoBear has in store for you!
What is online banking?
Compared tofully digital banking, online banking is an option for most existing bank accounts from major banks. This includes BDO, BPI, Landbank, and more. You don't need to open a new bank account to access your money through the bank's online portal or downloadable mobile application. If you're not tech-smart, there might be a learning curve in trying to configure your online account. However, once you figure out how to navigate the app and/ or the website, you'll find that there are a lot of reasons as to why you should take advantage of this feature in your bank account.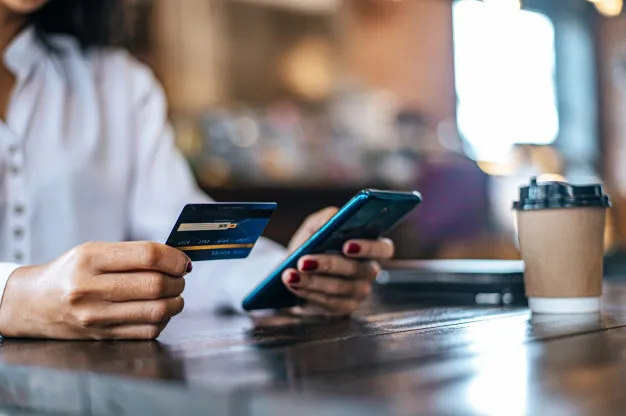 What are the advantages of online banking?
Convenience
How far is your home from your bank? With online and mobile access to your bank account, you can do bank processes in the comfort of your own home. These services include money transfer from one account to another, even I the recipient is not a client of your bank. You can pay bills and shop online. Sometimes, you can also deposit money through a photocopy of a check — all of this you can do through a computer or a phone.
Lower costs
This means less expense for both the bank and you. You're saved from the trouble and cost of commuting to your bank. Similarly, it keeps the bank the workforce and running tech to process your request because of automated processing. This is why you can transfer money from one account to another, regardless of branch location, with fewer charges than when you do it in the physical branch. The same is true for other processes, such as paying bills and the like.
Better security
People are worried about security when it comes to online accounts, in general. However, this is becoming less of a problem as improvements are made against cybercrimes like stalking and hacking. You can do your active part in this by creating a password different from any other password you have. Improve your security even further using two-step verification for a more secure log-in. Managing your account online is less prone to petty theft than bringing your wallet and cash to deposit money physically.
How to save more through online banking?
Set spending alerts and balance updates
Alerts and notifications are usefulfeatures of the most mobile and online banking portals. Even if it's not a fully digital bank you're banking with, consult with your bank to have them notify you, via e-mail or app notification when you hit a certain spending amount. For instance, if your balance has only PHP 3,000 left, then you'll receive an alert saying just that. This is useful to track your balance and be mindful of your spending, especially when you're close topetsa de peligro,and payday is still far away.
Being aware of your balance is probably the best way to save money. Stick to your budget, standardize your savings. Your balance is the best shopping spree deterrent!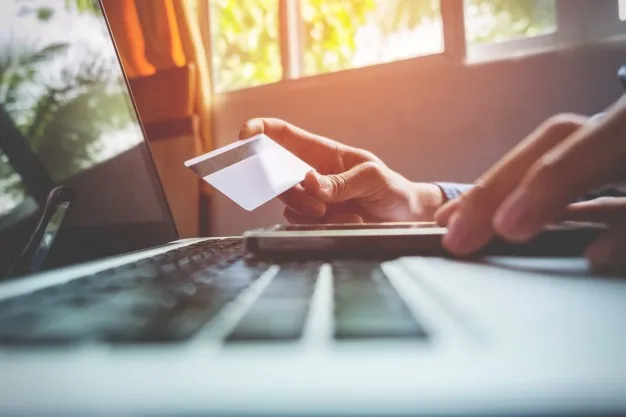 Make saving automatic
In some banks, you can have an option to automatically put away a percentage of any balance addition into a savings portion of your account. Automate transfers from your checking to your savings account. You can set this to happen every payday for part of your salary as it comes in. This ensures that even if you spend most of your balance, there's already part of your income saved for a rainy day. As soon as money enters your account, no more wasting your supposed income when it's locked in already! Way to keep you from overspending, and help you save!
Opt-out of overdraft protection
Overdraft is a feature of mobile banking that you might not want after all. If you charge a check to your bank account or pre-pay a purchase with insufficient balance, banks usually allow the transaction to go through. This means a negative balance. In addition to paying it back, you would usually be charged with an overdraft protection fee that may or may not be more than what you actually owe. Before this happens, opt out of it! No one wants to pay for something you don't have to money for, and then owe more for it.
Store more online
The biggest con in online banking is the inconvenience of depositing and withdrawing cash. Most transactions made with online banking accounts and applications are often through mobile or online purchases. If you want to save more, and allow your savings to earn more through interest, then take some time and effort to deposit your cash into your account. Control your shopping urges with a harder withdrawal and consequent spending. If you do withdraw money from cash expenses, make sure to withdraw only with your bank's ATM as to not incur unnecessary fees from withdrawing from other banks' ATMs.
Most of these tips have to do with controlling shopping and overspending urges. After picking a bank with good maintenance terms, lenient fees, and convenient services, this is all you need to maintain and improve your savings.

Bottom line:
If you're availing of the online banking service of your bank, be sure you know what you're getting into. This means being prepared to go through the tech learning curve, as well as limit your expenses. Before getting a little too excited about, GoBear helps you pick the bank with the best policies, including the highest interest rates in the market. Check it out right now and improve your banking experience today!