Finder is committed to editorial independence. While we receive compensation when you click links to partners, they do not influence our content.
How Much Does COVID-19 Treatment Cost?
Getting sick is generally expensive thus the common household mantra "Bawal magkasakit". COVID-19 has proven to sink the stock market and shoot costs up over a period of time. When you're infected, these financial blows are closer to home. There are already reports of COVID-19 bills that reach up to 1 million pesos for a moderate case.
Why is it so expensive?
For one, it's not like your usual flu where you just take paracetamol and get better. For most kinds of diseases, medication is a targeted treatment of your symptoms. This is called supportive care. You just treat your symptoms as they come. Currently, this is how COVID-19 is treated.
READ: How to Talk to Children About Coronavirus
There is so much we don't know regarding this infection. Any treatment is practically a trial and error process. For instance, plasma treatment is being used in patients with more severe symptoms, but it doesn't work with milder ones. Once you receive the treatment, whether or not it works on you, you'll be charged for it! Without a vaccine, health care professionals are more or less winging it with current treatment that's been working for other diseases.
Suppose you're infected with COVID-19. *knock on wood* Here's everything you have to prepare financially. If you're not infected and reading this, take it as another reason to #StayHome.
What's in your billing statement?
The billing statement only contains the expenses acquired in the hospital. There have been reports of COVID-19 cases being charged hundreds of thousands to millions of pesos, depending on the severity of the case!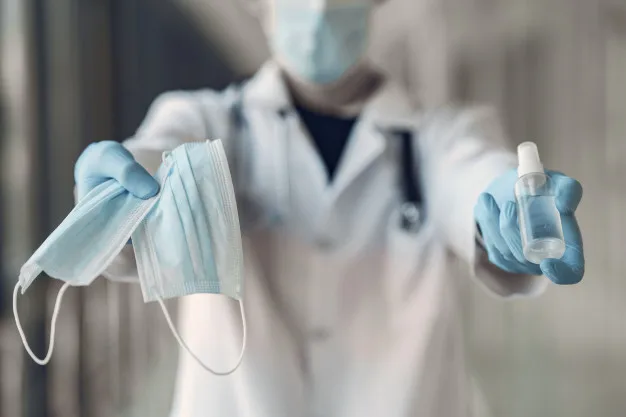 A mild case of COVID-19 is described by low fever, dry cough, headaches, loss of taste or smell, and nausea. To prevent the spread of infection, in-patient care is still required. A recovered patient reported to have paid PHP 343K for the 14 days use of isolation room, medicines, oxygen, and ECG tests.
Moderate/ normal cases require more intensive patient care, and thus more expensive treatment. Mild symptoms are worse, in addition to chills and muscle pain. Someone was reportedly charged PHP 1.1M for an 18-day confinement. There are also other reports of COVID-19 confinement costing PHP 1.2M, 1.3M, and 1.4M!
READ: Must-Have Medical And Health Apparatus At Home
More severe cases will require round-the-clock patient monitoring. Chest discomfort and shortness of breath might require you to use a ventilator and/ or other vital monitoring machines. These are charged by the hour, which can shoot total costs to PHP 2.8M, even PHP 3.2M! These cases were reported and paid for by PhilHealth.
Major hospital expenses
Emergency room. There are patients who only decide to go to the hospital when they have severe symptoms already. In these cases, medical intervention may be required outside of a private room.
In a private Metro Manila hospital, this cost someone PHP 176,945 for the first two days, including the use of a ventilator and the bed space charge.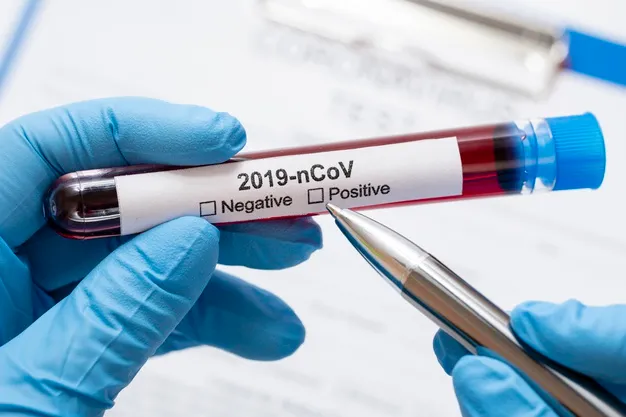 Room and board. For mild to moderate cases, you might only need an isolation room costing PHP 1,000 to 3,000, depending on the room privacy, size, and other amenities. If your symptoms are much worse, you may be confined in the Intensive Care Unit (ICU) of the hospital, which can cost up to PHP 5,000 a day in a private provincial hospital, and almost twice that in the Metro.
Ventilator. A machine that breathes for you has got to be expensive, right? YEP! This is often charged by the hour, and if you have a severe case of COVID-19, that means having the ventilator run 24 hours a day for at least 2 days. That's hefty.
These accommodation costs contribute more or less 30% to your billing statement
Medication and supplies. During your confinement, you will need a constant supply of dextrose and medication. If these supplies come from the hospital's pharmacy, it might even be more expensive. Some hospitals allow you to buy the supplies outside, where you might score a better price. But for an isolated COVID case, and a severe one at that, you might have to settle and have everything charged to your bill.
READ: Underrated Health Tips To Stay In Shape
If you have developed pneumonia, your lungs may need to be suctioned every now and then to regulate the pressure. You may also need to be nebulized every few hours, as prescribed. These are other equipment and supplies that are charged to you.
Generally, these will be 50% of your total bill.
Laboratory tests. Blood tests, COVID tests, what have you. You usually pay for these in your final bill.
Professional fee. This usually goes to specialization doctors. In a COVID case, you may need a pulmonologist, especially at the stage you develop pneumonia and might need a ventilator. This also goes to other hospital staff that may or may not be involved in your treatment.
Together, these comprise 20% of your hospital bill.
Testing and other out-patient expenses
There are two types of testing that we know of, so far. There's the rapid antibody test and the reverse transcription – polymerase chain reaction (RT-PCR) test. At first glance, you'll already know which one's fancier!

Rapid antibody test requires a sample of your blood. Quick biology lesson: when you get sick, your body produces antibodies that mark the intruder so white blood cells know which particles to hunt down. The test can detect two kinds of antibodies. The immunoglobulin M (IgM) is an early immune response, while the immunoglobulin G (IgG) is a delayed response. These antibodies are not specific to COVID-19 and may be present if you have other diseases when tested.
Rapid tests are much faster than RT-PCR tests. It requires only 45 minutes compared to the 24 hours from the latter. It's also generally cheaper, around PHP 400 – PHP 700. The downside lies in the accuracy, ranging from 30% to 80%. It's very time-sensitive, depending on when you contracted the virus and tested for the corresponding antibody. If you do get a positive rapid test result, you'll be required to undergo a confirmatory RT-PCR test to make sure.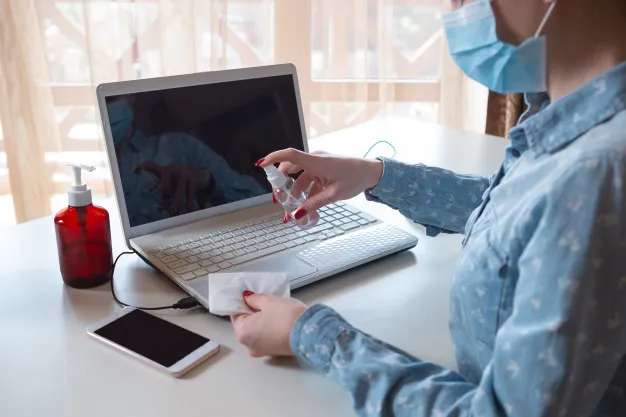 RT-PCR test requires a swab sample from your nose or throat. Testing the swabs will show the presence of the virus itself, instead of antibodies or other biological middlemen. That said, it's the gold standard of COVID-19 tests with at least 97% accuracy. The swab samples are taken to a biosafety level 2+ facility to be processed for at least 24 hours.
Imported RT-PCR kits cost PHP 3,000 to 8,000, while UP-developed kits cost PHP 2,700 to 3,000. These prices, including that of rapid test kits, are exclusive of the facility's fees.
When you decide to get tested, here's a list of DOH-accredited testing facilities in the country. If you don't have symptoms of COVID-19, chances are you'll test negative for a rapid test. If you present symptoms, it's better to go for an RT-PCR test to be absolutely sure. The cheapest RT-PCR test is offered by RedCross at PHP 4,000, while the most expensive you could get would be from the Chinese General Hospital for PHP 13,000. This is the express option where you can get your results in 24-48 hours.
Cutting COVID-19 costs
What's common among all reported hospital costs of COVID-19 is that they didn't have to pay for the entire cost by themselves! How is this possible, you ask? Health insurance!
State-provided PhilHealth insurance has coverage specifically made for COVID-19. In fact, before April 15, all COVID-19 claims were paid for entirely by PhilHealth. This includes the PHP 2.8M and PHP 3.2M bills! If your COVID-19 diagnosis has developed into severe illnesses, PhilHealth will shoulder the following costs, according to the severity.
Mild pneumonia: PHP 43,997
Moderate pneumonia: PHP 143,267
Severe pneumonia: PHP 333,519
Critical pneumonia: PHP 786,384
The state insurance agency also extended their services to COVID-19 testing! The shouldered costs depend on the procurement of the testing kits in your chosen facility:
All services for testing are procured and provided by the testing laboratory: PHP 3409
Test kits are donated to the testing laboratory: PHP 2077
Test kits are donated to a testing laboratory; the cost of running the PCR machine is included in the facility budget: PHP901
If this PhilHealth package cannot cover your entire bill, you can try and request for additional funding at their nearest office. Make sure to check with your current insurance provider regarding COVID-19 coverage. If you still don't have one, we have suggestions for you!
Bottom Line
COVID-19 poses a grave threat to one's health and financial security. With a vaccine still in the works, the only thing better than having health insurance is staying at home. It's sad to think that those who have to leave their home every day are the same people who can't afford to get infected! There's truly a lot of work to be done with healthcare in the country.
But for now, if you can work and study from home, then do so! Stay safe, Bears.