Finder is committed to editorial independence. While we receive compensation when you click links to partners, they do not influence our content.
How Housewives Can Be Approved for A Loan
Housewives are unsung heroes of every home who work day and night without a salary or even a day off. Housewives endure the challenges of maintaining a household, raising children, and keeping up with the financial aspects of the house. There are times when wives face unavoidable incidents of financial emergencies that they, too, need to look for ways to get available money from different types of lenders. Is it possible for homemakers to apply for a personal loan and get approved for it?
As mentioned earlier, family emergencies come with unforeseen needs. Children get sick while school fees seem to begin each day, knocking out the household budget. Let GoBear share few tips on how housewives can apply fora personal loan to make both ends meet in dire financial situations.
1. Prepare proofs of income
You may immediately refer to Income tax returns as proof of income; however, banks and other lenders can now consider other documents under this category. You can submit any legal report that shows you are receiving a monthly salary or allotment.
a. Housewives whose husbands, children, or siblings are seafarers, or Overseas Filipino Workers (OFWs) can get a copy of remittance receipts.
b. Housewives who are working from home at the same time can print out online payments from PayPal or other freelancing sites.
c. Housewives can secure a bank statement from their bank of accounts that show proof of regular financial activity with considerable available balance for the last three months.
2. Get a co-maker or guarantor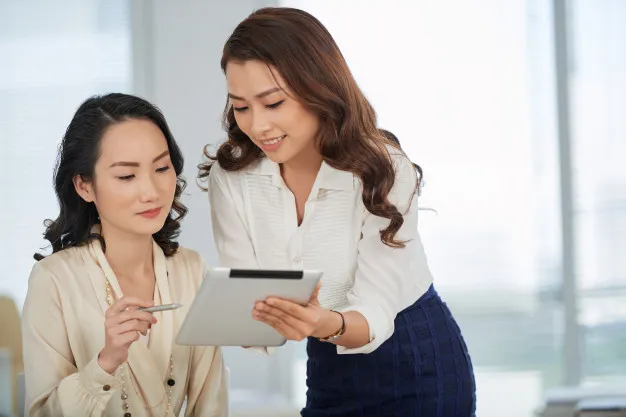 There is a thin demarcation line between co-maker and guarantor, but in the world of lending, both can help someone secure a personal loan. A co-maker and a guarantor assure the lending institution that in case of the borrower's default, someone pays on her behalf. A friend, a neighbor or a relative can be a co-maker or a guarantor, but when choosing one that fits the role, here are a few things you should consider:
a. The co-maker should be someone living at an address different from yours.
b. He or she should be employed or have a reliable source of income. He or she should be able to present proofs of income like ITR, certificate of employment, or payslips.
c. Have a valid phone number for verification purposes
When applying for a personal loan, make sure that you and your co-makers financial capacity can meet the requirements of the bank. As much as possible, look for someone whom you know well with a full understanding of the responsibility.
3. Get a bank endorsement
Savings accounts or time deposit accounts may not still be a popular banking product in the country. However, if you are a housewife and you don't see yourself looking for regular employment in the future, it pays to open any of these accounts from a reputable bank. A savings or time deposit account won't just help protect your money but will also become a foundation of your credit profile. Opening and maintaining a bank account can let you earn an endorsement for other financial products. Whether you want a credit card, a personal loan, a bank loan, or a housing loan, a credible and long banking relationship can be a reliable basis for approval. Make sure the bank account is under your name and has been existing for at least six months.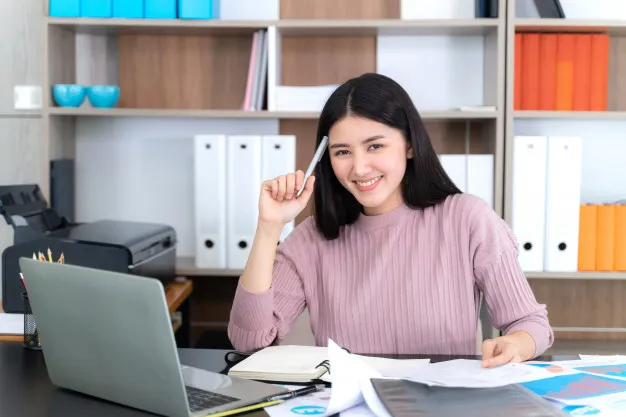 4. Prepare a collateral
Secured personal loans are guaranteed with collateral. Collaterals refer to assets or properties like your land, car, savings, or even your house. A real estate property – any piece of land, a condominium unit, or your home can serve as collateral. Whether it's personal or commercial property, real estate's value increases over time. The guarantee will be used by the lender to pay off your loan subject to his legal right as a creditor.
Secured loans offer lower risks for the lender such that it can be quickly approved compared to unsecured loans. Housewives can also benefit from loaning more significant amounts of cash since some secured loans can equal the value of the collateral submitted. Secured loans are perfect for housewives who want to start a small business at home since these come with considerably lower interest charges and longer repayment terms.

*Documents required for recipients of remittances
When applying for a personal loan, you need to submit documents as proof of remittances. Most lenders may require the following:
* Latest POEA validated contract – The Philippine Overseas Employment Administration (POEA) requires contract verification to ensure that OFWs have an actual job and an actual employer abroad. The contract should meet the requirements of both the host government and the POEA.
* Passport – The OFW should also provide a copy of his or her valid passport with stamped working visa from the country of employment
* Overseas Employment Certificate (OEC) – The OEC is a document proving the legitimacy of recruitment and proper documentation of the OFW. It practically acts as an exit pass for overseas workers to get exempt from terminal fees and travel tax.
* Working Visa – A work visa permits the worker to take a job abroad. Depending on the country, a work visa is also stamped on the worker's passport, granting the latter a legal entry to a foreign country.
* Proof of relationship – Housewives should be able to secure a copy of the marriage certificate birth certificate or any other government-issued document that guarantees her ties with the OFW.
Any lending institution may require special document requirements for seafarers. This includes passport, certificate of registry, two valid government-issued IDs, and proofs of relationship.
People also read:
Everything You Need To Know About Personal Loans in the Philippines
We tell you everything about personal loans in the Philippines from starting your application, loan types, and finding the best loan that suits your needs.