Finder is committed to editorial independence. While we receive compensation when you click links to partners, they do not influence our content.
How Does the Envelope Budget System Work?
You're probably wondering how to pay off all your bills and debts after the lockdown. You're thinking of how you're going to make a budget that will help you get through the transition back to your old life before COVID. While almost everybody is scouring for solutions to resolve the financial issues brought about by the pandemic, we thought you might want to check some techniques on how toefficiently manage your money and come up with a system that can work wonders on your finances. If you're looking at curbing your expenses and living on a small budget during the quarantine period, then the envelope budget system might work for you.
What is the envelope budget system?
The envelope budget system lets you separate cash in different envelopes – each designated to different payments and dues. You can have as many envelopes you want, depending on the number of dues you need to spend on for the month. For instance, you can assign one container each for utility bills, transport, food, groceries, gas, and entertainment. You tuck away the cash inside these envelopes, which you can peek into each time to have an idea of how much is left until the next payday. Most financial experts believe that the envelope system is a great help to avoid overspending.
,
How to use the envelope budget system during the lockdown
While enduring the enhanced community quarantine, your access to cash is limited. Time and transportation constraints do not give you the luxury to withdraw from the ATM at your convenience. You can only withdraw, maybe twice in a month or every payday. So, if you have that chance, try to take the cash up to your average daily withdrawal limit. Then divide the money into envelope categories according to your budget amount. Every time you take money out of the envelope, you get an idea of how much is left until the time you replenish it.
How to start the envelope system
1. Get enough envelopes and label them into different categories:
Groceries
Gas
Food
Health
Transport
Utilities (internet, electricity, mobile, etc.)
Entertainment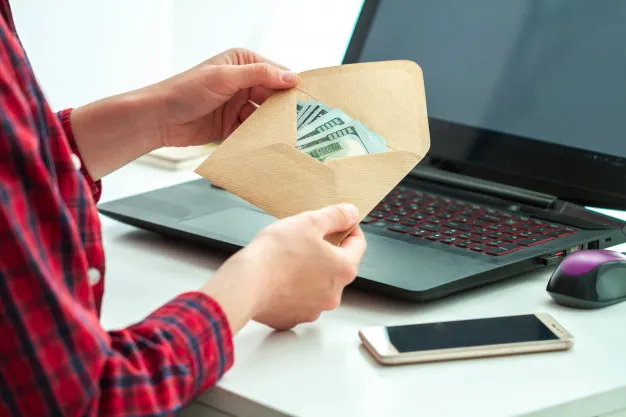 2. Set a budget for each envelope or category and stuff each with cash
Review your previous budget and check how much you're spending on each category. Although some amounts may differ each month, you can compute for the average value and set it as the budget moving forward.
3. Spend cash
Once you have prepared the envelopes with cash, see to it that you're spending the money and not swiping your credit cards for any of those areas. You might get tempted sometimes, so it would help if you would refrain from bringing your cards along. Make sure that you have enough of the cash from each category before leaving your home.
4. Keep track of what's left in the envelopes each week
Knowing how much you've already spent on each category will force you to reduce spending on specific areas, too. You'll soon be surprised to realize how you're able to squeeze your expenses into what was set inside the envelopes. There will be times when you have not spent everything and still have extra cash. Use the money to pay for debts or to open a savings account.
Why the envelope budget system works
The envelope budget system can be confusing at first. Sometimes, you end up buying groceries and food and medicines in one store. You wouldn't know which envelope to deduct it from. The best remedy is to stick to your categories, no matter what happens. It may take time before you'll get the hang of it. Once you're used to the system, you'll enjoy the following benefits: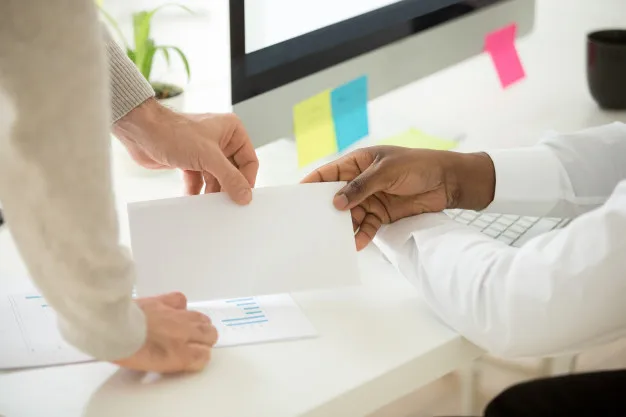 1. For most people, it works.
Once the envelopes run out of cash, they need to stop spending. Often, people already reduce their expenses when they see that there is barely left in a category long before the next payday.
2. You'll practice self-discipline
This is entirely connected to #1. Seeing how much is left every time you get some cash out will remind you to lower your spending so you still can stretch the amount.
3. No need to pay interest charges or fees
You won't be spending using your credit cards, so there is no need to worry about interest charges or late payment fees. You get a clear picture of the exact amount of money you need to allot each month.
4. You won't worry about scam or fraud
Cash saves you from checking your account online regularly. Once you start using cash, you can lock your debit and credit cards to make sure no unauthorized transactions get through.
,
Final thoughts:
Using a mobile app and engaging in electronic transactions can be a lot easier, especially during the lockdown period. However, if you want to adopt a system to make sure you're not spending more than you intend, then paper envelopes stashed with cash can do the job. You might find this system difficult at first, particularly if you wish to involve other family members. However, discussing your intent and letting them understand the budget constraints of this period can earn their cooperation. Household budgeting does not make use of a one-size-fits-all strategy. It all depends on your needs and lifestyle. Try doing the envelope budget system and let us know if it worked for you, too.