Finder is committed to editorial independence. While we receive compensation when you click links to partners, they do not influence our content.
Where to buy materials for homemade Christmas gifts online
Feeling creative? Here's where you can find materials to make homemade Christmas gifts.
To say that Filipinos love Christmas is an understatement. If you're the typical Filipino, you started your Christmas countdown right when the BER season started, right?
And so, just a few weeks away from the big day, have you made your gift list and checked it twice? More importantly, have you got all the presents for all the people on your list?
If you're still looking, then homemade Christmas gifts are a great option. Gifts with a personal touch never fail to warm hearts, plus you can save a bit of cash too if you can find the right supplies.
Check out these top online retailers and find everything you need for the perfect homemade Christmas gifts for your loved ones.
---
Where to buy materials for homemade Christmas gifts online
---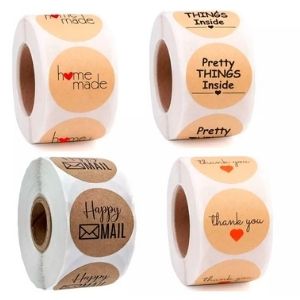 Lazada is a household name for online shopping in the Philippines. Finding anything crafty isn't a stretch – from sticker labels to gift tags to wrapping, this retailer has got you covered.
Free shipping with select sellers
Make secure payments with Lazada Wallet, a credit or debit card, GCash or COD
Get vouchers for up to 90% off
Get great deals during the daily flash sales
Go to Lazada
---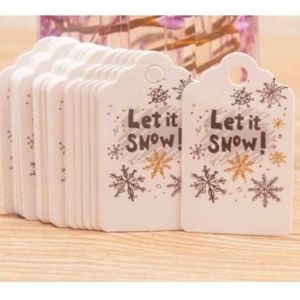 If we are to judge Shopee's popularity by the trending phrase "Salamat, Shopee!", then we can safely say that it's high up on people's minds. This Christmas season, Shopee is the perfect hunting ground for an amazing variety of craft supplies for your DIY gifts.
Free shipping with select sellers
Free shipping vouchers when you pay using ShopeePay
Earn Shopee coins for every transaction
Pay via debit card, credit card or COD
Go to Shopee
---
Filipinos looking for a great deal on imported and hard-to-find Christmas craft supplies should turn to Amazon. Keep in mind that deliveries to the Philippines from US warehouses can take anywhere from 6 to 26 days, depending on the shipping type.
Free shipping with Amazon Prime
Choose from a wide range of sellers
Authentic user reviews
Go to Amazon
---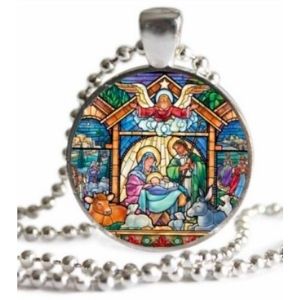 4. eBay
Do you have a loved one who fancies vintage and rare items? eBay could be your best bet. If you're looking for custom-made decals, antiques or handcrafted artisan jewelry, eBay is a great place to look. Keep in mind that shipping times can vary widely from 7 to 21 days if you order from an international seller.
Free shipping with select sellers
Pay with PayPal
Keep tabs on items that you're interested in by adding them to your Watch List
Choose from a wide variety of items from sellers from around the world
---
Head over to AliExpress for huge discounts, especially on bulk orders. From holiday decor to stationery to DIY supplies, you won't run out of options. Shipping time typically takes 2 weeks with premium shipping.
Discounts for new users
Money-back guarantee if the item you ordered is not as described
Thousands of items to choose from
Go to AliExpress
---
Over the years, Etsy has become synonymous with unique and homemade products. This Christmas, spread the love by buying creative DIY supplies for your homemade gifts while also supporting individual sellers on Etsy.
Secure payment system
Convenient communication system between sellers and buyers
30-day money-back guarantee if you did not receive your item or it is not as described in the product listing
Go to Etsy
---
Which of these retailers offer free shipping?
Lazada: Free shipping with select sellers
Shopee: Free shipping with select sellers
Amazon: Free shipping with Amazon Prime
eBay: Free shipping with select sellers
---
Does your company belong in this list?
---
Alternatives to online shopping for materials for homemade gifts
Now that the government has allowed the gradual re-opening of businesses in all sectors to help the economy recover amid the COVID-19 pandemic, consumers have more buying options than just online shopping. Malls and non-essential businesses have opened up again, albeit with a limited workforce and hours.
Divisoria, the quintessential shopping haven for bargain hunters, has seen a surge of Christmas shoppers in recent weeks as well. If you're looking for massive choices, bulk buys, rock-bottom prices and the ability to haggle for even more discounts from sellers, Divisoria is hard to beat.
However, worrying reports of overcrowding in key streets and malls in the Divisoria area prompted Manila Mayor Isko Moreno Domogoso to issue an appeal to eager Christmas shoppers to observe proper protocols, including social distancing and the proper wearing of protective equipment such as masks and face shields.
The Department of Health echoed the sentiment, likewise warning the public of the high risk of acquiring COVID-19 from crowded areas.
Online shopping vs in-store shopping
Trying to decide how best to shop? Here are the pros and cons of online shopping and in-store shopping.
Online shopping
Pros
Shop from the comfort and safety of your own home.
Quickly compare products from different sellers and platforms.
View seller and product feedback from verified customers.
Cons
No ability to closely examine products.
Items may be damaged during shipping.
Returning damaged or wrong items can be a hassle.
In-store shopping
Pros
See and examine the actual item before buying.
The ability to haggle for discounted prices, if in a tiangge setting.
No need to wait for days before you can enjoy your purchase.
Cons
Risk of overcrowding, especially in popular shopping areas.
Risk of being exposed to COVID-19.
With limited public transportation available, commuting to shopping hotspots can be a challenge.