Finder is committed to editorial independence. While we receive compensation when you click links to partners, they do not influence our content.
Guide to Understanding Secured Credit Cards
A lot of people still find it challenging to beapproved for a credit card. Many have tried applying and have been declined for unknown reasons. Some opt for online applications, while others seek the help of seasoned bank agents. A few were even working for years and only nailed their dream credit card after applying many times for months. Thus, a secured credit card (SCC) becomes the starting point of many.The process begins with opening a savings account and waiting for the bank of account (BOA) to offer a secured credit card. Having a bank account before applying for a credit card opens bigger chances for easy approval.
If you've been denied continuously by banks for a credit card, read on to know whether a secured credit card is your best option.
What is a secured credit card, and how does it work?
Just like a regular card, a secured credit card can be swiped in physical stores and can be used online. These too, are backed by credit card providers like MasterCard, Visa, Amex, and JCB. Applicants for a secured credit card are required to have a savings account which becomes a refundable security deposit. The bank will not release the SCC without the recipient's existing account.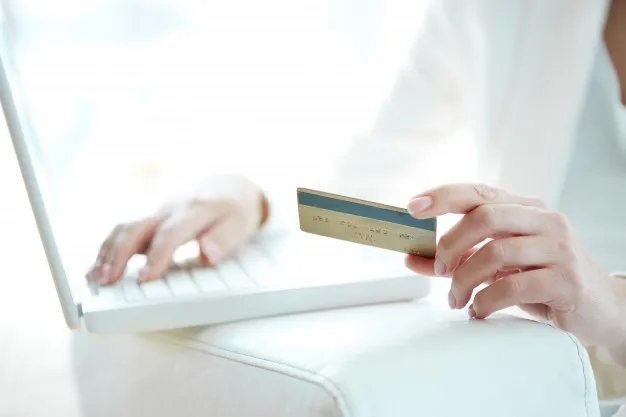 For most banks, the money in the account serves as repayment once the cardholder fails to pay off. Other banks put the money on hold until the holder pays off his credit card debts. The money does not serve as a payment for monthly delinquencies.
Why do I need a secured credit card?
There are a few reasons why you should consider applying for a secured credit card:
1. Build your credit profile.
Secured credit card is a bank's way of giving each client the chance to prove their creditworthiness. Usually, you will be given a year to show how you make purchases and handle repayments. You need to pay on time and retain around 50% of your limit. Banks review your account activity and issue a non-secured credit card even after six months of using your SCC.
2. Strengthen your credit score
By using a secured credit card, you will learn to use your finances wisely. You will get into the habit of responsibly paying for your purchases on time. This will not only build your credit profile but will also help repair your score over time.

What is the difference between secured credit cards from regular credit cards?
There are no distinct differences between the secured and unsecured cards in terms of usage, physical appearance, and payment scheme. However, here are a few things you should take note of:
Similarities:
* Users of both cards receive a monthly statement and should make a payment on or before the due date
* Both cards are subject to interest charges. Once you make a purchase and failed to pay on time, the remaining incurred balances will be subject to the usual 3.5% interest charge.
* Both cards may or may not have an annual fee. Annual fees depend on your credit card tier, bank terms and conditions, and promotions.
Differences:
* Credit limit – The credit limit on a regular card is granted by the credit card issuer based on your income documents and credit profile. On the other hand, SCC has a credit limit based on your total deposit amount.
* Perks – Most privileges are tied with regular credit cards. Banks limit promos and discount offers for secured credit cardholders. Since the primary purpose of SCCs is to help you build credit, perks, and benefits are limited.
* Annual fees – Secured credit cards mostly come with annual fees. Check with your bank for some options since credit card issuers in the Philippines usually waive the yearly payments on the first year.
Is secured credit card the same as a debit card?
Debit cards seem similar with secured credit cards. The main difference is that debit cards let you use your own money. Whenever you purchase, the cost is deducted from your available balance. In essence, you cannot use your debit cards for buying if you don't have money in the bank.
On the other hand, secured credit cards lend you the value of your purchase. The bank does not deduct the total balance until the time that you decide to default on payments.
Most credit bureaus do not consider the account activity on debit cards because these do not extend you a credit.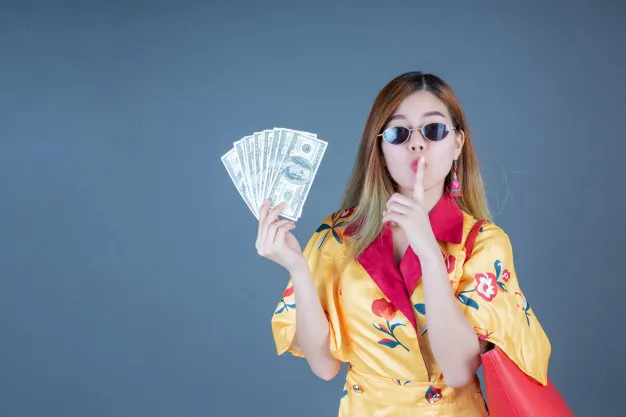 How do I use a secured credit card?
For first-time secured credit cardholders and for those who want to rebuild their credit score, here are a few ways to use SCCs effectively.
1. Make small purchases sparingly
Use the card once or twice a month with small purchases. Most of the time, the credit limit for secured credit cards are low, anyway, that you might not be able to purchases expensive items with them. Maxing out the credit card limit could seem overwhelming for first-time users so small investments can be significant in restructuring your spending habits.
2. Pay your balances in full each month
As mentioned earlier, the banks are continually monitoring your activities to see whether you are creditworthy or not. Paying balances is not only great for your credit profile but could also save you from paying high-interest charges.
3. Keep your spending low
As much as possible, your purchases should not exceed 30% of your credit limit.
Know how credit cards work and what you need to qualify
Final thoughts:
Secured credit cards can be beneficial to determine your financial future. After six months to one year of responsible use, banks will offer the bestcredit cards depending on your spending habit even without you applying for one. SCCs are effective means of kickstarting your credit reputation and will pave the way for your eligibility for other financial tools and banking products.
People also read:
The Ultimate Guide to Credit Scores