Finder is committed to editorial independence. While we receive compensation when you click links to partners, they do not influence our content.
Guide to Digital Credit Platforms
Nothing feels more prehistoric than enduring long lines at the bank–which, by the way, inconveniently only opens on weekdays. After months into the pandemic, you may have settled into the new normal way of dealing with purchases and other money-related concerns. Over half of your transactions are likely done online through a credit card, debit card, or third-party payment app. But if any disputes come up or when the credit bills come in, you might think that you have no choice but to visit the bank and fall in line for hours, especially with limited customer service availability and functionality. The thing is: you don't have to.
There's a whole digital banking ecosystem that can mediate all your day-to-day banking concerns, including money transfers and credit and bills payments. You can't miss out on these convenient and game-changing platforms that significantly changes the online banking experience.
Step 1: A digital savings account
A digital savings account is absolutely essential for covering banking concerns. In other words, it's a normal savings account that you can access online. Larger banks offer digital savings accounts online or through an app, which allows you to make basic transactions such as money remittance, bills payments, and check redemptions and transfers. It's a convenient way to pay for things without having to touch a deposit slip and without having to reschedule your day to squeeze in a bank run.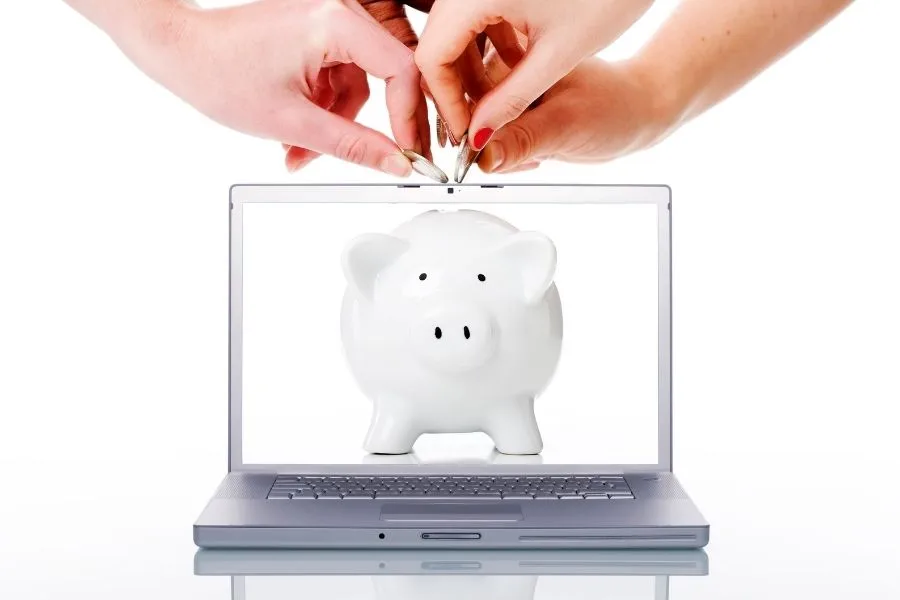 More than anything, a digital savings account is the baseline for all your online transactions. The money you use will have to come from somewhere. As it's impossible to hand over cash through the screen, all value deductions will be made to your savings account. Having access to it online will allow you to monitor your transaction history, which will, in turn, help you manage your funds. The only downside is that you still need to visit a bank or an ATM that supports deposits to top-up your savings account, so it's best to store enough money to avoid the hassle of constant trips to the bank.
Step 2: A third-party merchant
Sometimes, your credit card and savings account are from completely different banks. And sometimes, it can be a hassle (or entirely impossible) to connect the dots due to the lack of inter-bank functionalities. As a result, you'll have to employ the services of a third-party merchant to mediate transactions in-between. GCash is a popular choice–here's how it works.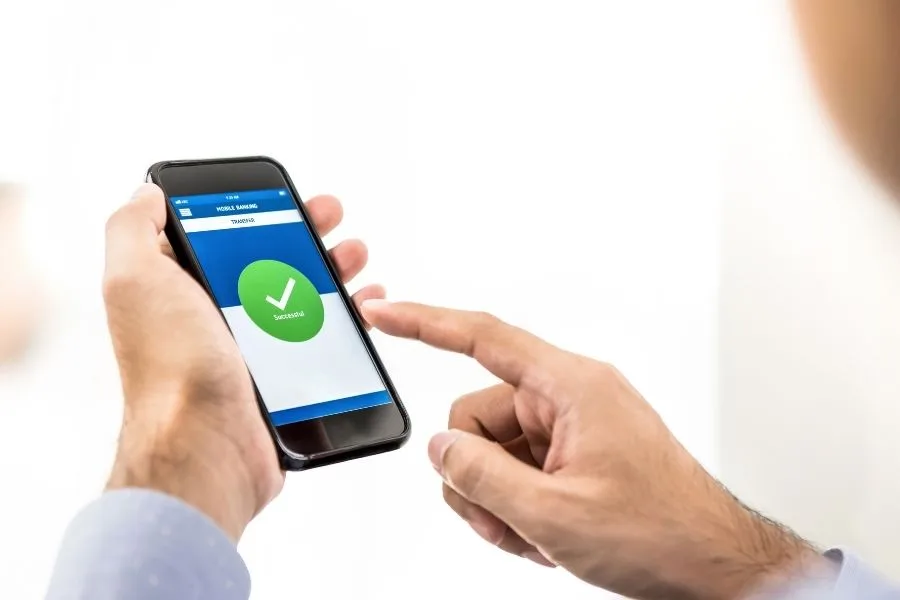 For example, take this situation: you have a credit card from Metrobank and a BPI savings account. If you can't pay your credit card bill directly from the BPI app, you can first transfer the funds to GCash. You can do so by connecting your savings account to GCash (it won't take more than five minutes), which will allow you to freely transfer money between the two accounts with no transaction fee. After this, you can utilize GCash's dedicated credit card payment facility to pay your credit card bill. The entire process takes no more than a few minutes–a life-changing quality of life improvement that requires very little effort.
There are plenty of third-party merchants, so shop around and choose what best suits your needs. Be warned that every platform imposes different terms and conditions, so a transaction fee might be necessary depending on the bank or merchant you use. Additionally, it can take a couple of days for bills payments to reflect, so try paying your bill a couple of days in advance. Better safe than sorry, after all!
READ: Things You Should And Shouldn't Carry In Your Wallet Amid Digitalization
Step 3: Integrate your savings account
If your credit card and savings account are both from the same bank, it should be easy to sign your account up for automatic bills payments. You'll be able to determine how much you want to pay through the bank's online facilities, which is helpful regardless of whether you can only cover the minimum payment or can afford the full value. Depending on your bank, you may have to contact the customer service team or physically visit a branch to connect your card and savings account. However, once that step has been settled, you won't have to worry about leaving your house to pay for your bills ever again.
READ: How Online Banking Can Help Save You More
Setting up an automatic bills payment facility or having the option to pay for recurring expenses online is a huge advantage, especially if you're the type to forget about deadlines constantly. In the past, forgetting to pay your bill until the last minute can be a nerve-wracking experience, especially if you're nowhere near a place to pay and don't have the time to wait in line. Nowadays, settling your bills takes no more than five minutes–you don't even have to get out of bed to do it.

,
Step 4: Using your credit card
Once you've set up your online banking accounts and are comfortable with the at-home digital payment methods, you should be able to use your credit card without having to dread the monthly trip to the bank or the constant deposit rounds. However, shopping online also requires a couple of precautions to keep your account safe from scammers and people who steal information.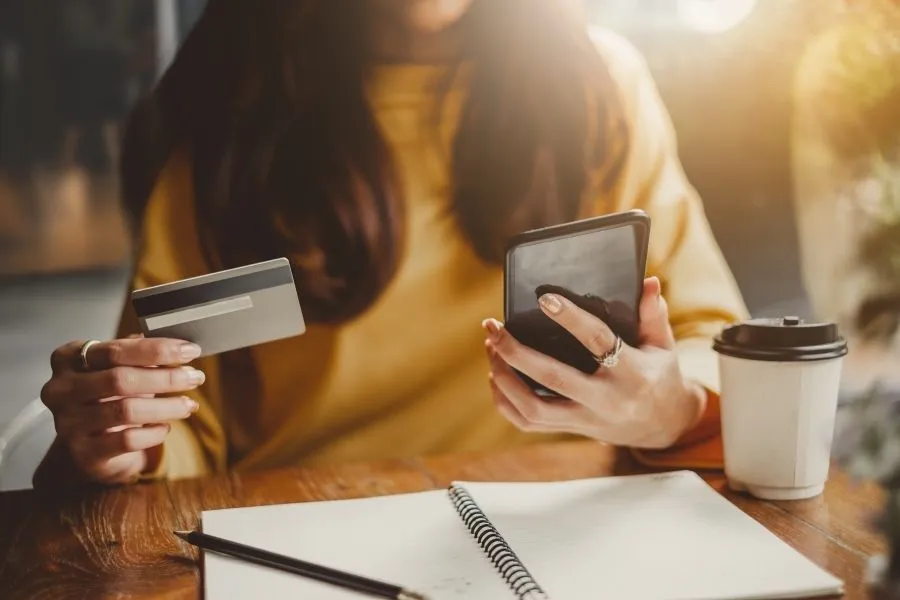 Generally, it's safe to make purchases with your credit card as long as the transaction is mediated by actual payment software. For example, when you're purchasing things from e-commerce sites like beautyMNL, the system will ask for your credit card information, but whatever you provide won't be saved into the company's database. There will be a transaction ID or an order number that links to your purchase on the occasion that any disputes arise.
READ: 5 Ways You Can Reduce Fraud On Your Credit Cards During The Pandemic
What's not safe is a company deliberately asking for any piece of credit card information–such as your card number, CVV, or name–through email or social media. Those should raise a red flag, and you should stop engaging with such a company. The same goes for debit cards. You can reveal your account number (which the bank provides) but be wary against revealing your card number and CVV.

Final Thoughts
It can take some time to ease into the digital banking ecosystem, but once you've figured out how it works, you'll never turn back. Settling payments and paying off bills will never take hours off your weekdays ever again, so you can finally enjoy your lunch breaks in peace and will never have to take an afternoon off work to go to the bank.