Finder is committed to editorial independence. While we receive compensation when you click links to partners, they do not influence our content.
Going Cashless: A Guide to E-Wallets in the Philippines
If you think that a cashless society is just something out of a futuristic movie, think again. Today, there are a variety of non-cash payments with credit and debit cards. Some people even prefer these than carrying bills and coins. Mobile banking followed soon after. You can link your cards to your phone and opt not to bring a wallet at all. More recently, a new form of digital finance surfaces as e-wallets.
Why e-wallets?
You're used to going to the bank to fill up forms and submit documents, and then wait a week for your card from banks. Well, e-wallets only require you to install the application via Play Store (depending on your phone's operating system). A few information are required – your name, e-mail address, mobile number, sometimes a valid ID. After the verification, your e-wallet is ready to use. Opening e-wallets takes less than an hour, it's paperless, and can be done in the comfort of your home.
Non-banking companies let you convert your hard cash into e-money that you can store in e-wallets. You can manage your wallet and thus, your money, using installed smartphone applications.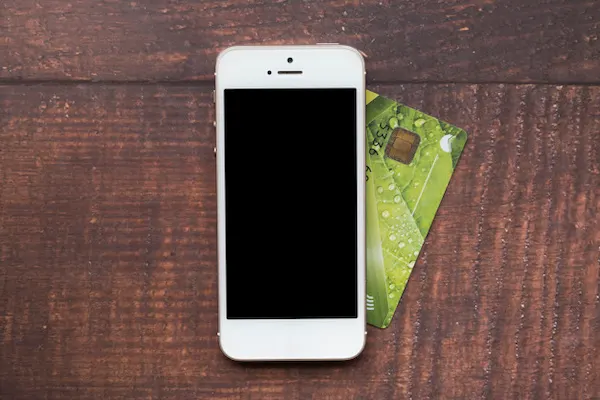 You can leave your tangible cash at home. We can't disregard the main purpose of going cashless, no matter how intuitive. There is an expanding pool of e-wallet choices and a growing number of establishments that support digital payments. Soon, there will be no need to fumble your bag for cash. You might be able to pay for anything with a few taps on your phone!
The absence of tangible cash is an advantage against pickpockets and petty theft. If cash is lost, it's likely lost forever. However, with your wallet synced to the internet, you can easily manage your e-money if you lose your phone. If your phone is synced to your e-mail, you'll be able to know if your money was spent elsewhere before notifying your finance company of the loss.
You can track your spending easily. E-wallets allow you to trace where your cash goes. It's like keeping an online receipt for every purchase. No more trying to remember what you bought, and then counting your coins on hand for the exact change. You can easily regulate how much money enters and exits your e-wallet.
E-wallets and online banking
Like debit and credit cards, there are also rewards and benefits to your e-wallet subscription. If you pay your bills with your e-wallet, there are cashback offers or discounts for your next purchase. Some wallets allow you to pay a taxi ride or buy cellular load with it. It is also good to note, however, that these e-wallets can work seamlessly with your online banking accounts. You can transfer funds from your e-wallet to your bank and vice versa! E-wallet companies tie-up with banks and credit card providers for easier reloading and faster withdrawals from the account.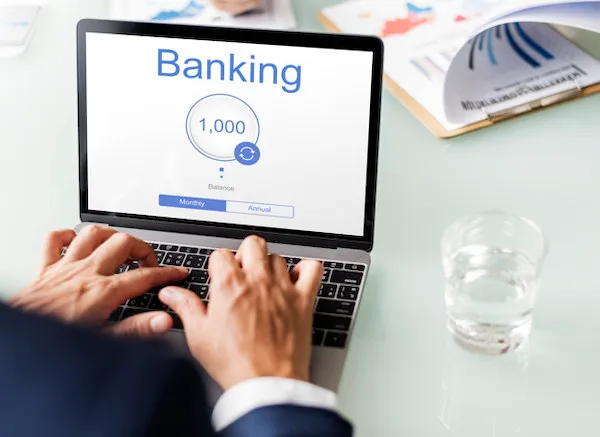 While existent, the threat of hacking and phishing is decreasing with continuous online security improvements by finance companies. Two-step verification and biometric locking are oftentimes more secure than a magnetic strip in your credit and debit cards. In fact, the Bangko Sentral ng Pilipinas (BSP) requires that e-money companies are licensed and regularly supervised. It's also important to use a different password for different online accounts, and regularly change these passwords, especially for your financing accounts.
Best e-wallets in the Philippines
So you're ready to open an e-wallet. The question now: which e-wallet should you pick? Some e-wallets are built by telecommunication companies like PLDT (Paymaya) and Globe (GCash). Others are run by online services like Lazada and Grab to easily avail of their services. Each wallet has unique offers that might be exactly what you need. We have rounded up the most popular and highest-rated e-wallets in the Play Store.
Coins.ph
Pros:
Buy and sell cryptocurrencies like Bitcoin and Ethereum for Philippine Pesos.
There is a variety of cash-in and cash-out methods to choose from. They feature a withdrawal process via a cardless Security Bank ATM.
Shop online, Buy game credits and Beep load, Buy prepaid load (10% cashback) and Pay bills (5% cashback). If you use Coins to pay 5 bills in a week, you get a ₱100 cashback.
Invite your friends to use Coins through a referral code for a ₱50 reward.
Cons:
The cryptocurrency-to-peso exchange rate is fixed by the app. It may sometimes differ from international rates.
They have additional fees and charges for using Coins outside Metro Manila.
PayPal
Pros:
It's widely known and used internationally. You can send and receive money to and from anywhere in the world.
Most online and digital bills acknowledge PayPal as a payment method.
You can link your PayPal to your bank accounts, credit cards, and even other e-wallets for easy management of your e-money.
Cons:
Unlike most e-wallets, it doesn't offer more services and rewards for your use of the app.
GCash
Pros:
Using GCash often gains you more GScore which you can use to open a GCredit with an increased credit limit. This can function as a credit card – buy now, pay later.
GCash is affiliated with American Express Virtual Pay for online local or international purchases.
There are a variety of cash-in and cash-out methods to choose from.
Buy or borrow load from any network (5% cashback), pay bills, book movies, and send and receive money to and from other GCash users. Most services have corresponding rewards and rebates.
Ease of payment through QR code scanning in GCard partner establishments.
Cons:
₱20 charge for a cash-out of more than ₱1,000.
Paymaya
Pros:
Upon activation, you immediately have a virtual Mastercard that you can use for online purchases. Other e-wallets require verification for this.
There are multiple options to deposit money into your wallet without the verification process.
You can pay by scanning the QR code of your purchase on affiliated Paymaya establishments
Pay your bills, Send and receive money to and from other Paymaya users, Buy prepaid load from any network (5% cashback), and refer Paymaya to friends. All services have regularly-updated promos and discounts!
Cons:
Minimum balance of ₱100 is required to activate your virtual card.
You need verification to avail a tangible card to withdraw your money. Standard bank charges will apply. The same verification is needed to deposit money through select stores and send and receive money through the app. All you need is a valid government-issued ID. Verifying your account allows you to increase your wallet limit from ₱50,000 to ₱100,000.
₱15 charge for every ₱1,000 cash-in.
GrabPay
Pros:
Pay grab ride and grab express deliveries, and buy prepaid load with wallet balance.
Multiple cash-in and cash-out options, some even through your grab driver.
Linked with Grab Rewards when you use your wallet for transactions.
₱100 cashback when youbuy SM Cinema tickets.
Cons:
Limited services to the ride-sharing services. In Cebu, GrabFood can be paid with the e-wallet balance. More services are expected soon.
Bottom Line:
Easy opening and maintaining of e-wallets allow you to subscribe to multiple companies depending on the services you need. Signing up for any of these accounts are not just for the digitally-trained anymore. With more improvements in virtual money management, more establishments and services will be pushed to adapt cater to these options. Who knows? Soon we might have a centralized cashless system.

You wouldn't want to get left behind! Before you start using e-wallets and become part of this cashless trend, it is best to open a savings account to facilitate fund transfers and reloading. Compare bank accounts with GoBear and enjoy the perks of cashless transactions.