Finder is committed to editorial independence. While we receive compensation when you click links to partners, they do not influence our content.
Gasoline Octane: What Is It And Should You Go Higher?
Unless you're one of the few (but growing!) number of people fortunate enough to have access to a fully electric car, then one thing you've probably done multiple times as a car owner is to fuel up.
As any visit to a fuel station has likely revealed to you, there is often only one option for diesel fuel, but there may be anywhere from two to five options for gasoline, depending on the gasoline brand and the station itself.
READ:Fuel-Saving Tips For Conquering Metro Manila Traffic
For the uninitiated, the number of gasoline options may be confusing. Even for veteran drivers, there was likely a point in your life where you've wondered what the differences are between these gasoline types. More than likely, if you've never gotten a straight answer, you've probably just done one of two things: stuck with whatever some sticker on your car advises or, "just to be sure", you spend on the most expensive fuel you can afford, thinking it will improve your car's performance.
Well, here's the thing: if you've taken time to read your car's manual (or the aforementioned sticker, at least), you're likely given instructions to use gasoline with a certain "octane" rating. You've likely also seen that term associated with the different kinds of gasoline products, with numbers usually ranging from 91 to 100 in the Philippines.

But what does "octane" and its associated numbers mean?
Pre-ignition
To answer that question, there's another term you'll need to be familiar with "pre-ignition" and to understand that, you'll need a basic idea of how a gasoline combustion engine works.
In a gasoline engine, from one-cylinder moped engines to sixteen-cylinder supercar power plants, the basic principle is the same: air and gasoline are mixed and sprayed as a mist into an engine cylinder. A piston then moves into the cylinder to compress the air-gasoline mixture, increasing its pressure. At peak compression, an electrical spark from a spark plug causes the air-gasoline mixture to burn at high temperatures. As with anything that suddenly increases in heat, the pressure is released and the gas mixture expands outward, pushing the piston back, which, in turn, rotates an axle, providing motive power to the wheels.

While the concept is relatively simple, the execution of this phenomenon has a lot of technical challenges that over 100 years of automotive history has refined and minimized, but never eliminated. In particular, the phenomenon of pre-ignition is as old as combustion engine technology itself. Because the air-gasoline mixture in the cylinder is dependent on the sudden application of heat as given by the spark plug, it must also be sensitive to heat.
However, this means that in some cases, heat sources other than the spark plug may initiate the detonation of the air-gasoline mixture before the spark plug has the chance to do so at the right time. This is what is called pre-ignition. As this phenomenon can cause the air-gas mixture inside the cylinder to burn before it is compressed, pre-ignition not only wastes fuel, it can also throw off the proper combustion cycle of the engine, with the premature detonations causing a "knocking" or "pinging" sound from the engine. At its mildest, knocking from pre-ignition only wastes fuel and reduces power. At their worst, these uncontrolled detonations can severely damage an engine.
READ:Best Credit Cards to Compensate for Fuel Price Hike
Within the environment of an internal combustion engine, these other heat sources that cause pre-ignition are numerous, since the process of exploding air and gasoline inside the engine itself also produces heat, or even just the act of compressing air and gas without detonating it already generates its heat. Over time, carbon deposits from years of combustion can also stick to the inside walls of a cylinder, which, when heated by the normal combustion process, can act like hundreds of little spark plugs inside the cylinder, causing pre-ignition all over the place.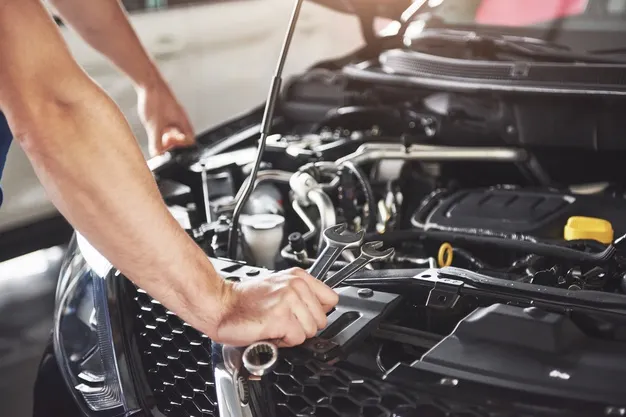 There is, therefore, a need to control gasoline's sensitivity to combustion to differentiate whether the heat it is subjected to is the heat produced by the spark plug or the heat generated by accumulations, or the leftover heat from previous combustion cycles that, in an engine, can happen by the hundreds per minute.
This sensitivity to detonation is what "octane" is.
Octane ratings
Octane is the measurement of a gasoline product's ability to resist pre-ignition (not, as some believe, an additive for better engine performance). Simply put, the higher the octane rating, the higher the temperatures required to ignite the air-gasoline mix, reducing the likelihood of pre-ignition and knocking.
By that description, you may think that higher octane ratings are therefore better for your engine because it becomes less prone to pre-ignition and knocking. No, so fast there, kiddo. You see, to ignite higher octane gasoline, you also need a higher-temperature spark plug. These spark plugs require more power from your car's electrical system.
Also, heat generation by a spark plug is not instantaneous, therefore spark plugs that generate higher temperatures also require an earlier spark time to generate the heat needed for high-octane gasoline. This requires appropriate tuning to get the ignition timing right. As you may have already figured out at this point, if you switched from, say, 91-octane fuel to a 100-octane gas on a whim, your spark plugs, electrical system, and engine timing may not be ready for it.
This means you get less fuel efficiency from the higher-octane fuel, which also tends to be more expensive so you're just burning away your money. This can potentially lead to a whole host of other problems, since your engine that's rated for lower-octane gasoline may not be burning the higher-octane gasoline quite right, resulting in the exhaust that smells very rich in unburnt fuel.
,
Should you perhaps use lower-octane gasoline then? Again, no. Lower octane means lower sensitivity to pre-ignition, which means going with lower octane than what's rated for your car will cause more pre-ignition and knocking in your engine.
Which one should you use then? The answer is simple: RTFM – Read The Freaking Manual. Your car's manual will always indicate what octane fuel your car is meant to use. For those who can't be bothered to read the manual, most manufacturers put a sticker on the driver's side entry or the fuel port indicating what octane is best for your car. That's because your car's electricals, spark plugs, and engine timings are all synched to use a specific fuel octane.

Even your car's heat dissipation system is designed to make sure that your engine won't keep too much heat as to cause pre-ignition, but also not make it too cold as to prevent the air-gasoline mixture from igniting (which is why your car always has an optimal operating temperature, so never believe those street mechanics who say removing your radiator system's thermostat will help it run better, as running cold can also hinder the combustion process).
Typically, only highly-tuned sports cars will require 100 octanes, or cars appropriately modified and tuned for this octane. Older cars from the 90s and 80s may have a lower octane requirement, like 91, due to the use of older (not necessarily worse) engine technologies. Most consumer cars today are rated for 93 to 97 octane. Again, check your manual.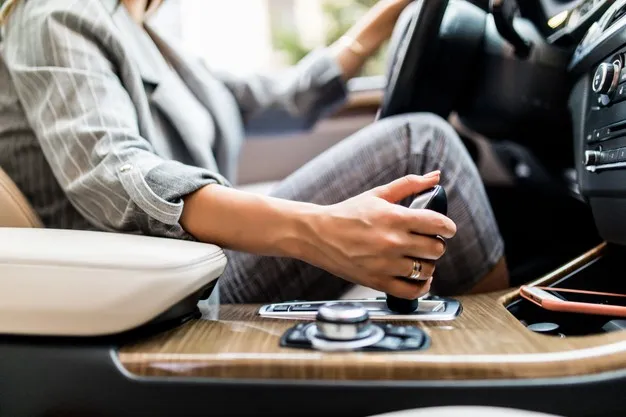 Some of you may now be thinking, "But when I switched to a higher octane fuel, my car did perform better." In that case, I have mildly bad news for you. If in fact, you can feel a distinct performance gain with a higher octane fuel, that may be a sign of an underlying problem: The inside of your engine is filthy. The perceived performance gain from higher octane fuel than what is rated for your car is your engine's normal performance.
If your engine doesn't perform well with its rated octane, that means your cylinders and/or pistons are probably full of debris and carbon deposits that have already been hindering its performance, which you got used to as "normal" over time. The use of higher octane compensated for the reduced efficiency from pre-ignition, bringing it back closer to its actual normal performance, which you now perceive to be an improvement. If this is the case, bring your car to a service center soon; it probably needs an overhaul.

So to summarize: Use only the octane your car is rated for, or at least the closest one higher if you can't find the exact rating at a particular gas station. If your car is rated for 95 octanes, then fuel up with that, or perhaps 97 octanes if the station doesn't have 95. But don't go too high, or else you're just wasting money and might even be losing efficiency.
Never go with a lower octane unless necessary, like if you're low on fuel and there are no other stations nearby. Using a lower octane will cause potentially damaging pre-ignition and engine knocking.
Many new cars have sensors that can sense engine knocking and adjust the car's electricals and timings to compensate, usually by forcing the spark plugs to produce a stronger spark and electronically adjusting the timings. This, however, can wear down your spark plug unless you specifically placed high-rated spark plugs in your engine, and can tax your car's electrical systems.
In short, always go with the octane rating that your car's manufacturer recommends for your car.