Finder is committed to editorial independence. While we receive compensation when you click links to partners, they do not influence our content.
Gadgets Worth Buying With Your Personal Loan
Staying at home has its pros and cons. You may be tired of sticking to your routine but the good thing is we keep looking for ways to spice up our day and make our lives easier. If money is tight and you want to make your life easier, taking out a personal loan to invest in a gadget is an option for you.
Digital assistant
You are probably looking at ways to modernize your home. Turning your house into a smart household starts with having a digital assistant like Google Home or Amazon Alexa. Smart assistants are for getting an instant answer to your queries. Users' voices are programmed to the device and multiple users can use it.

Smart assistants are equipped with voice recognition technology. Smart assistants are connected to the internet which is how they generate the answers to your questions or follow your commands. Smart assistants can also operate the other smart appliances that you have at home.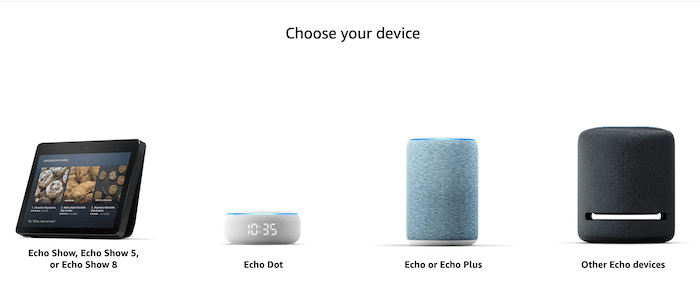 Connecting phone calls, sending text messages, ordering food, shopping online, and providing directions can be done through the smart assistant, too. Smart assistants are available on your favorite online shopping apps like the Lazada app, Shopee, and Amazon.
Nintendo Switch
Tired of the usual games on your cellphone? Nintendo Switch is the gadget for you. Nintendo Switch is the latest console of the brand. Now is the best time to acquire Nintendo Switch for your home especially if you are looking for ways to pass the time and entertain yourselves at home with different games.
READ:5 Things To Consider When Shopping For Your Next Gadget
Nintendo Switch has removable Joy-Cons which you can use on TV mode or tabletop mode. Handheld mode is also an option on a Nintendo Switch. For those who are on a budget and want something fixed and portable, Nintendo Switch Lite is also available.
Nintendo Switch is available on local online shopping apps Lazada app and Shopee app. Credit card payments are encouraged for payments are the items are imported abroad. Second-hand consoles are also available on apps like Carousell and OLX but if you have to make sure that the consoles are in good condition before you finalize the transaction.
E-book reader: Amazon Kindle, Kobo, etc.
Start or rekindle your love for reading and make it your quaranthing. Reading materials that are on their electronic forms are now on the rise. Gadgets like smartphones, laptops, and tablets can carry a ton of electronic copies of reading materials which makes it convenient for the reader to carry the books around at all times. The downside of using these LED, OLED, or AMOLED display for prolonged periods is that it causes eye strain which eventually leads to headaches.
Thankfully, e-book readers are invented. The most popular to this day is the older product of Amazon which the Amazon Kindle. It has been released in several generations and has different variants according to the user's preferences. Price varies according to screen size, storage capacity, light settings, and waterproofing.

If you are looking for a pleasurable reading experience, this is the best option for you. Less eye strain because the screen and text look like an illuminated page of the book and there are no distracting notifications from your other internet browsing activities like Social Networking Sites and gaming.
E-book readers nowadays are also capable of handling audiobooks which you can play and listen to on your headset via Bluetooth. Reading is indeed pleasurable and convenient when you are not distracted and you do not have to carry bulky books around.
Again, e-book readers are available on your favorite shopping apps like Lazada app, Shopee app, and Amazon. Shipping takes a while as the units will come from overseas but there are also online shops that have them on hand for a slightly higher price.
READ:5 WaysMinimalismCan ImproveYour Finances
Noise-canceling earbuds and headsets
How do you consider a purchase as an investment if the value of the thing you bought depreciates overtime? In this case, a purchase may be considered an investment because most of us need this for quality work or study experience.
Your purchase may be used for a long time and it will significantly improve your output. If you are the type of person who easily gets distracted by the noise around you and you need to make calls, talk, and listen to people a lot, noise-canceling earbuds or headset is for you.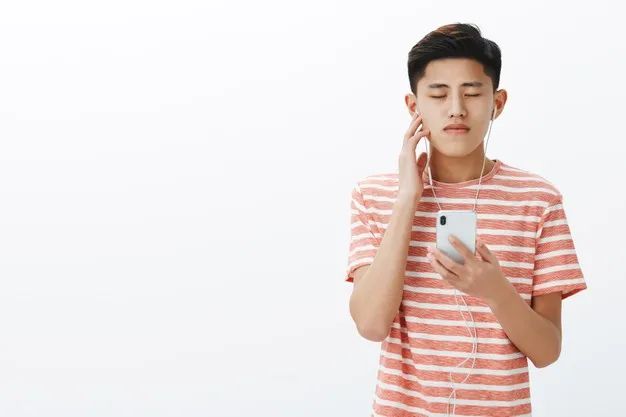 One of the wonders of modern technology is that these things can tune out any unwanted sounds or ambient noise. Probably the most popular noise-canceling earbuds right now are the Apple Airpods Pro which is customized for Apple users. It is on the pricey side, but this has garnered praises from users as the sound quality is superb and the design makes it close to impossible in falling off.
Popular noise-canceling headsets are from Sony and Marshall. Brands mentioned are available on the Lazada app and Shopee app. Earbuds and headsets need to be of good quality to assure that you are not harming your ears. Quality ones come at a good price because of the materials used and the tests the hardware has passed but if this means better concentration on your part then it is indeed worth investing in especially if you are planning to take out a personal loan.
Robot vacuum
If you love cleaning, you will agree that the most crucial part of the house which should be kept clean always is the floor. Working at home or learning from home means your time for household chores is lessened and you need a little help to accomplish the chores without asking more humans to do the work for you.
A robot vacuum, more commonly known as Roomba, can clean your floor without any human supervision. It also requires little space as you could store it under the table or the bed. The good thing about this is some brands offer the option for you to control your vacuum from your phone using the designated application for it as the robot has the function to connect to the wireless internet connection. This is a perfect gadget for those who are allergic to dust or for those who want to constantly sweep or vacuum their floors. This works on all types of dry surfaces like hardwood floors, tiles, and carpets.

Bottom line:
Investing in a gadget from your loan is worth it if it will improve the quality of your life by saving your time, energy, and effort. A gadget is also worth investing in if it will aid in improving your work or learning outputs.