Finder is committed to editorial independence. While we receive compensation when you click links to partners, they do not influence our content.
Five Easy Investments Below Php10,000
Investments aren't widely talked about because many people are under the impression that these financial ventures are highly exclusive and limited to high earners. But you'll be surprised to know that there are a plethora of low-cost investment options accessible to almost everyone. Much like loans and other financial products, investments are continuously evolving–you can now join in on the investment train with P10,000 or less.
READ:Indirect Investments You Can Make On A Small Budget
If you aren't familiar with investments, they're essentially ways by which you can set aside a portion of your funds to grow within a period passively. It's more favorable than leaving a large amount of money sitting in the bank without an opportunity to compound. While smaller value investments won't merit the same results as larger commitments, it's still a great way to familiarize yourself with the investment landscape and get some form of return with little to no work. Here are five easy investments you can make with P10,000 or less.
1. Savings account
2. Time deposit
3. Mutual funds
4. Unit Investment Trust Fund (UITF)
5. Cryptocurrency

Savings account
You're probably already familiar with the concept of savings accounts and likely own one yourself. It's a wonderful resource to store large sums of money while retaining easy access to your funds. But not all savings accounts are operated with the same terms and conditions. Some offer an interest rate, which allows you to accumulate a small, extra value per year. While the interest rate is low–usually no more than 1.5%–it's a super-easy investment that essentially costs nothing.

Savings accounts that offer interest often require a maintaining balance of anywhere between P500 to P10,000. As long as your funds are always above the minimum balance, you can freely withdraw and deposit without the burden of tax or extra charges. It's an easy and convenient way to accumulate small amounts of extra cash and is the most versatile and lowest risk option you can take. While it's not the highest-yielding investment option by any means, it still beats having funds idly sitting in the bank without garnering interest.
Time deposit
Most people have polar feelings about investing in a time deposit–it's a highly preferential investment option that isn't for everyone. It's essentially a high-yield savings account that allows you to accumulate funds through compounding interest. The rates are much higher than standard savings accounts–if you're lucky, you can find banks offering them at a 1-5% interest rate.

Certain nuances make people shy away from time deposits. For one, unlike a normal savings account, you can't touch your money within the maturity period. If you throw in the majority of your savings with a 5-year tenure, then you'll have to find an alternative way to withdraw funds when an emergency arises within that period. That's unless you're willing to sacrifice a certain percentage of your accumulated interest or pay an early withdrawal fee.
But if you carefully plan out your finances, then you can certainly make a time deposit work for you. That includes waiting for special, high-interest offers from banks and only locking in a portion of your savings to avoid running into a difficult financial position later on. Ultimately, a time deposit is an extremely easy investment option as you can store your money in the bank and forget about it until the tenure ends.
Read: A Beginner's Guide To Time Deposits
Mutual funds
Mutual funds are arguably some of the best investment options as they're highly accessible, beginner-friendly, and easy to maintain. Generally, they expose you to higher-end financial products such as stocks and bonds, but you don't have to make big decisions. Your investment will be placed in a pool where multiple contributors' funds are combined, and the final value of your investment will depend on the percentage of your money in that pool.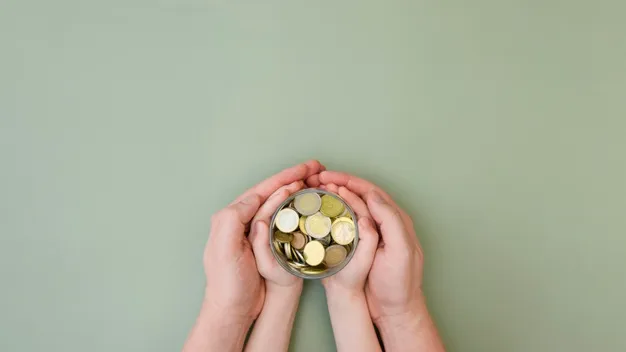 You can invest as little as P1,000 at a time in mutual funds by getting in touch with a company specializing in them–mostly insurance companies that are overseen by the Securities and Exchange Commission. A fund manager will manage your account and decide where to place your investment, but you can choose between a low or high-risk option.
As mutual funds are dependent on the market growth, you get more if you invest a higher sum. However, you can space out your investments, depending on your financial capacity. Keep in mind that while the fund manager is responsible for taking care of your investments, stock prices can fluctuate, and you can end up losing funds with this option.
Unit Investment Trust Fund (UITF)
A UITF operates similarly to mutual funds, except these are offered by banks overseen by the Bangko Sentral ng Pilipinas. Similarly, your money will be managed by a fund manager, who will place it in stocks, bonds, or equities. You'll earn money back through bonds, an increase in shares (of the company you invested in), or dividends, which some companies annually release to shareholders.
READ:No-Fail Investments You Should Explore
Choosing between a mutual fund and a UITF is entirely up to you. Consider looking into the interest rate, terms and conditions, and other nuances to the contract before deciding. The only difference is that the minimum investment for UITFs is usually higher at P5,000, in contrast to mutual funds that accept P1,000.
Cryptocurrency
If you're interested in venturing into a newer investment option, consider looking into cryptocurrency. You may have heard of bitcoin, a virtual currency that utilizes peer-to-peer technology to make payments. While it hasn't penetrated the local market at large, many have begun to invest in digital currency. The smartphone app coins.ph makes the bitcoin exchange highly accessible to anyone willing to give it a try.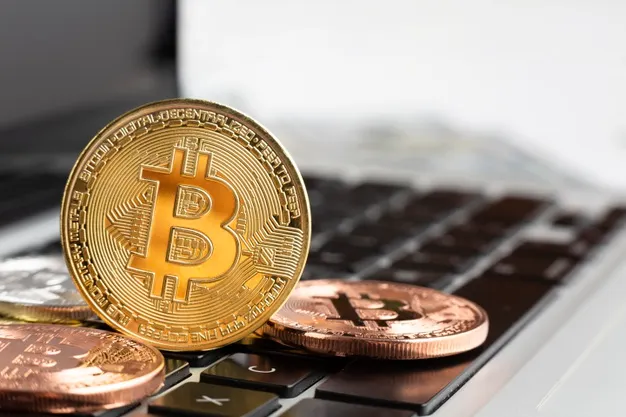 While you have to invest in cryptocurrency at a much larger scale in the long-term to see a significant result, you can also start small and keep things simple while you figure out whether or not this method is for you. All you need to do is transfer money onto your digital coins wallet, purchase bitcoin with any peso amount when the prices are low, and resell them when you see an increase in the graphs. It requires you to manage your account and keep an eye on the prices–much like the stock market–so only give it a try when you're sure you can commit.
Final thoughts
Investing your money doesn't have to be a complicated decision. You don't have to aim for the highest-yielding option right off the bat–start small and explore different options before settling for one that you feel the most comfortable with.