Finder is committed to editorial independence. While we receive compensation when you click links to partners, they do not influence our content.
Everything You Need To Know About Digital Banking In The Philippines
If you think thate-walletsare the best there is to manage your money without the cash, then you haven't heard (or tried) digital banking, yet. Filipinos are one of the top internet users in the entire world. This means a lot of us are mostly stuck on devices for work, business, or personal tasks. Counterintuitively, most Filipinos are still skeptical about the idea of entrusting your hard-earned money to the internet. The task at hand is to disseminate information about the pros and cons of going fully digital. This way, you can make a smart decision that's not entirely based on the fear of internet hacking.
Fullydigital banking vs other options
E-wallets
Of course, you've heard of G-cash, Paymaya, Grabpay, and more. These are today's fastest-growing form of digital finance. They may or may not be affiliated with a bank so that you can open your account easier and faster in the comfort of your own home.
However, these accounts still require you to go to loading kiosks before using the wallet to pay online purchases. For example, you can add money to Paymaya through 7-Eleven counters, and the like.
This option tops the list when it comes to convenience!
Mobile and online banking
This is the middle ground. You have a bank account that you can manage online. You can see when your employer deposits your latest pay without having to go to an ATM. You can track whether or not an online purchase has already been charged just by logging in to your online banking account.
However, you still have to start your banking journey by visiting a physical branch, filling up application forms, and submitting tangible documents. You can pay for online purchases with your debit/ credit card number, but you have to withdraw through a physical ATM for smaller merchants. You still need to go to the bank to cash a checkout or to deposit cash into the account. This isn't much of a problem unless you travel frequently. Sometimes you are also too busy or are located too far from any branch of your bank.
If you're sceptic about the security of e-wallets, but still want a convenient option, then this is for you!
Fully digital banking
As you just read, this option is entirely digital and automated. It's pretty straightforward and is not as complicated as many people think.
Download the banking application and fill up the required forms needed to open a bank account. You would be asked to take a photo or a scanned copy of other formal documents. As soon as the documents are verified, you have a fully digital bank account! Now, it's hard to deposit cash digitally. Instead, you can take a photo of a check, and the amount will almost immediately be deposited in your account. You can then spend your money in online shopping stores, or merchants accepting digital payments.
This option is best for those looking for an entirely digital financing experience.
Pros of fully digital banking
Convenience and efficiency
Convenience and efficiency are among the main reasons for going digital. First, there's the quick opening a bank account without having to line up in a branch. The convenience of being able to use your money without having to bring your wallet is also a huge plus. Online transactions are more comfortable with digital financing, especially fully digital banking.
Being able to do anything with your account anytime, anywhere (with an internet connection) is a convenience factor too. You don't have to catch up to most banks' 5 PM cutoff to make a deposit or transfer money to another account. These processes are available 24/7 through fully digital banking! Since there are no branches for customers, some banks spend operating costs on 24/7 call support for any problem you might encounter at any time.
Not only can you open a new bank account and manage an existing one. With Malaysia's Commerce International Merchant Bankers (CIMB) bank, you can even apply for a personal loan of up to ₱1M! The application can be made directly from the app.
Higher interest rates, lower fees
An ideal bank account should have high-interest rates and lower fees. That's what fully digital banks are when compared to traditional banks! Because they have no branches, operational costs are lower. Thus, spend that money instead on rewarding their clients a higher interest rate and more generous policies. Internationale Nederlanden Groep (ING) offers a fully digital banking experience with no initial deposit and maintaining balance and a 2% interest rate on savings. This is much higher than the all-time 1.2% from Security Bank!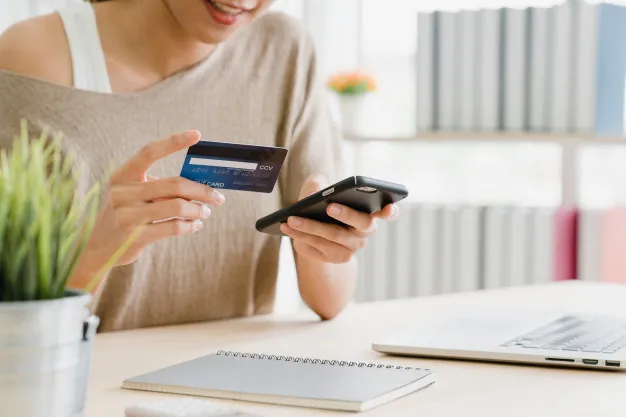 Secured banking
Some customers worry about cyberattacks, hacking, and information phishing. However, it is assured that online systems are continually improving security and overall banking experience. Entrusting your money on a digital system might even be safer than bringing easily-stolen cash everywhere you go. This way, you only have to physically guard your phone, and be careful where you register your banking details. Even if you lose your phone, you can still quickly call your bank or access online support beyond office hours. This makes sure any future transactions blocked until you have resolved the issue.
Zero-waste banking
You don't have to be an environmental activist to appreciate this feature. When applying for an account, you wouldn't need to make several copies of relevant documents and carry them over to the bank. Fully digital banks allow you to take a photo of these documents for the application. Receipts from online purchases and affiliated transactions are all recorded in your phone. Tracking your income and expenses is easier and more accurate than keeping old receipts in your wallet.
Cons of fully digital banking
Complicated cash deposits
Fully digital banksdidpromise an entirely digital banking experience. However, it's understandably hard to automate cash deposits straight from your pocket. Good thing that preciously mentioned banks, CIMB and ING, partnered with multiple companies like DragonPay, Mastercard, and Visa so you can deposit money to some ATMs. BayadCenter and 7-Eleven counters may also be open for deposits into some digital banks. You'll have to ask your digital bank about depositing options before committing to them.
Lack of personal support
Human interaction usually defines the trust to hand our money over to a bank. It's harder to give the same confidence to bots and automated systems for your money.
Prone to cyber attacks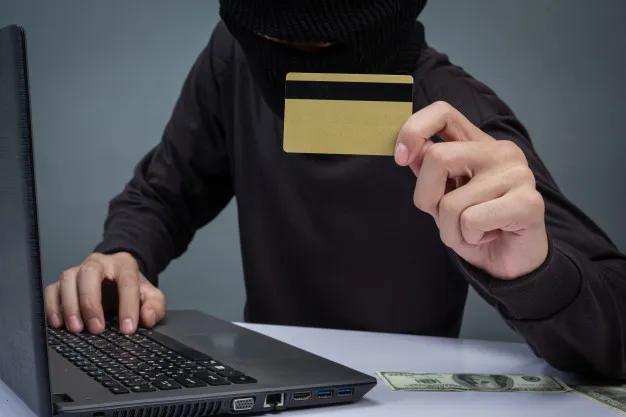 Despite many layers of security for digital banking, everything is still susceptible to attack. If you want to improve your account's safety, it's best tochange your passwords at least once a month. It takes a long time to hack a bank account. If you change your password before a successful hacking, then your hackers would have to restart this process.Two-factor authenticationshould always be activated, so you're notified if anyone tries to open your account from another device. Be aware of your internet privacy, anduse only private home networksto access your account via thebank's official website or application.
Bottom Line
Digital banking is a huge step as we try to make real cash a thing of the past. Automating and digitizing the way we spend may be complicated and risky for the uninformed. Make sure you're comfortable with any bank's policies before you commit to depositing your money. If you're still unsure about digital banking, you can look for e-wallet options or compare bank accountsoptions through GoBear today!
You may also read:
How to Choose the Best Bank for your Savings Account