Finder is committed to editorial independence. While we receive compensation when you click links to partners, they do not influence our content.
Embracing The "New Normal" With Coronavirus
Theextended enhanced community quarantine(ECQ) in Metro Manila and other identified provinces has left millions of residents disappointed yet hopeful and hundreds of businesses grasping for solutions to counter losses. While people in high-risk areas looked for relaxation of quarantine policies, those in general community quarantine (GCQ) are bound to live in a new normal state with more relaxed measures of ECQ.
The World Health Organization said the coronavirus pandemic is far from over. It continues to disrupt health services and life-saving immunization for children, especially for children in the poorest countries. Thus, even if the Philippine government would lift the lockdown soon, we all should not keep our guards down and prepare to face the new kind of life which COVID-19 has created for us.
What is the 'new normal'?
The new normal may refer to the transition from lockdown to living alongside COVID-19. When the government efforts seem to have flattened the curb, and the measures have been relaxed, the new normal emerges. The new normal is a subtle way of telling us that the wounds from the pandemic don't quickly get healed with time. We need to adjust and adapt while still making specific efforts to save ourselves from the threats of the virus. Knowing that there is a new normal makes everyone realize that the impact of the pandemic does not end yet until the time when we go back to our old ways of life – no fear.
How do we live the new normal?
The coronavirus has changed the way we do things, interact with others, and accomplish our tasks. Here are a few of what we should expect:
1. Work from home
Although a lot of Filipinos have already left their regular 8-5 jobs and resorted to online work long before the pandemic, some companies may still consider limiting the number of their workforce who are required to report physically. The new normal has opened an opportunity for people to reduce their time inside public transport while maximizing productivity inside their homes.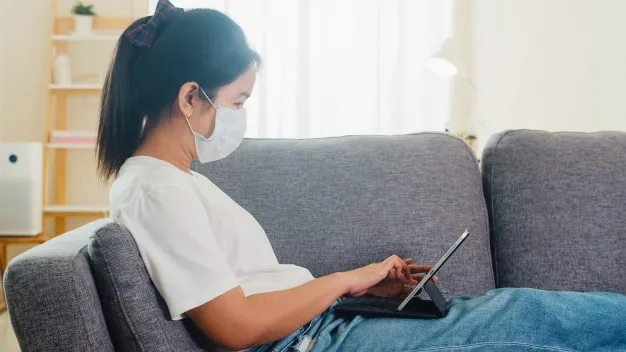 2. Online banking
Everyone looks forward to physically visiting the bank in regular operating hours soon. However, digital banking can redefine the way we manage our finances. More and more financial institutions will encourage the use of mobile apps for bank accounts and e-wallets. In areport, banks in the Philippines will soon advocate for converting passbook holders into mobile banking users. As we expect increased reliance on digital banking, financial institutions should enhance their security measures against fraud.
3. Still social distancing
Government agencies are proposing that schools should open by September of this year. That only means if we are to face the new normal, we need to understand that the virus is still lurking, and we can't be too lax on the way we deal with other people. Maintaining social distancing and wearing protective masks and gloves will be part of our lives in the long run. We can't discount the risk of contracting the virus even when things seem to have returned into how they were before the pandemic.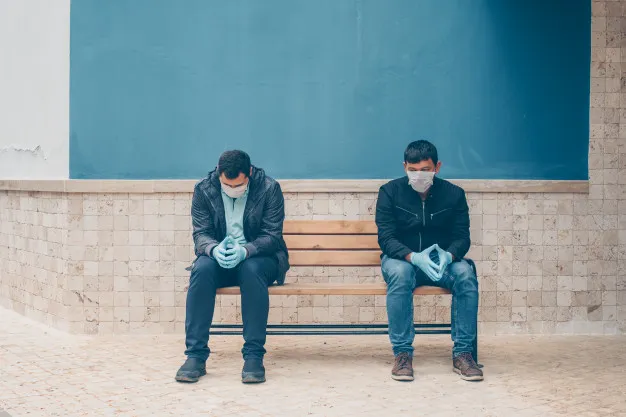 4. Digital learning
Educators and school owners are looking at bringing classrooms online. Although not all families could afford to pay monthly internet subscription, the fact remains that online learning will be the new normal in the field of education. In the United States, Ai-powered voice tools are used to expedite the creation of content throughvoice cloning.
In the Philippines, the Department of Education is consideringthe use of mass media and online learning systems to ensure that no child is left behind. Students will soon get their lessons via radio and television if movement and transportations are still restricted due to COVID-19.
5. Health passports
Health passports could be the new normal for air travelaccording to airlines. A health passport is an efficient way to give authorities awareness about a traveler's health status. Aside from the usual immigration passport, Filipinos may soon need to secure a health passport as confirmation that they are not positive for COVID-19 or any other infectious disease.
Final thoughts:
While we all hope and anticipate a healthier, safer, and more secure status after the lockdown, we should also expect specific changes in the way we live. There are no standards on how to live the 'new normal.' Nobody knows what's next and how COVID-19 will reshape our lives furthermore. What's important is that as we wait for the worse and hope for the best, we are prepared to adapt and take the challenge ahead.
People also read:
6 Smart Money Moves During and After the Quarantine Period
How to Survive the Lockdown On A Small Budget