Finder is committed to editorial independence. While we receive compensation when you click links to partners, they do not influence our content.
Dos and Don'ts When Helping A Financially Troubled Friend
A friend in need is a friend indeed! We will always have that one special friend who got our backs and will never leave us in times of trouble. On the other hand, we will also have that one friend who may be faced with a money emergency or debt woes. In this article, we will discuss what should and shouldn't be done when someone dear to you badly needs your help financially.
Dos
1. Do check if a problem exists
Money should never be an issue between friends. Make sure that financial trouble is real. Some people will never disclose their struggles and offering something without them asking could hurt their pride. Be certain of your friend's financial position before doing something. If you feel like something is bothering or things aren't adding up reasonably, then trust your intuition or plan for the next move.
2. Do wait for them to bring it up or try reaching out
Making the first move depends on your friend's personality and the depth of your friendship. Again, not everyone is comfortable washing their dirty linens with people they aren't close with. If they open up about their money worries, then start finding a way to help. You can make the first move if your troubled pal is someone you knew since childhood and who has become a family for years.
,
3. Do volunteer to be an accountability partner
Before doing so, make sure you are committed to the responsibilities of being an accountability partner and you are not in deeper financial trouble than your friend. Being an accountability partner requires you to be supportive, goal-focused, understandable, and committed, too!
4. Do share your extra.. casually
Offering concrete help like money, food or any other material thing might hurt your friend's ego so better do it naturally. Don't make your friend feel hopeless. If you intend to bring over some food, you might want to do it by asking if she can help you cook dinner and or would she want to help you out baking some sweets. Your friend might not accept cash, but you can still do so by buying groceries for her or offering to pay for your next meal.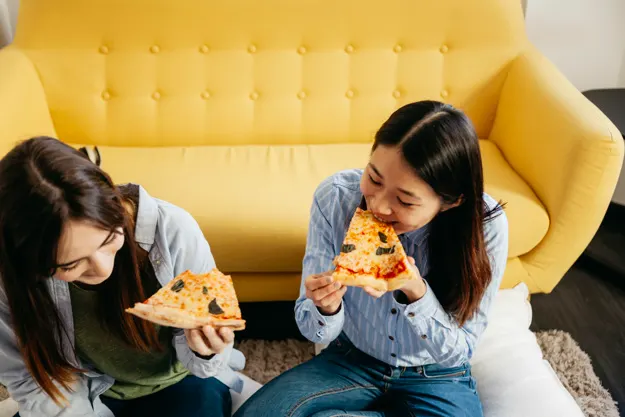 5. Do encourage job search or side gigs
Offer to revise her resume and help in submitting these in companies or promoting these in online job search platforms. If your troubled friend still has a job, then get into side gigs to augment the lack of money.
Evaluate you and your friend's strengths and decide to go into profitable ventures together. Your friend may be good at marketing and you are great at baking! There will always be skills and strengths that will complement your friends.
6. Do determine expectations
Make sure you and your friend know the terms of the help you extend. For instance, if you bought some groceries for her, make sure you both know if there is to be repaid or not. You should also make expectations clear about monies lent. Let your friend understand if you're offering a loan or not. If the money you handed her is a loan, discuss with her the full term including monthly repayment amount, loan tenure, and borrowing costs.
Don'ts
1. Don't borrow money for your friend
A lot of people make that mistake of borrowing money to pay for their friend's or loved ones' debts. Remember it is never smart to pay a loan with another loan especially if the debt is not yours to pay.
2. Don't give more than what you can and should
Helping means sharing what you have in excess. If offering your food means leaving you starving for a week, then you're creating another trouble for yourself, instead. Take care of yourself before helping others. Before lending money, make sure your financial situation is stable and you have enough savings for emergencies. There is a huge chance that your friend, the borrower, may not be able to return the money immediately or may not even pay it off at once at all.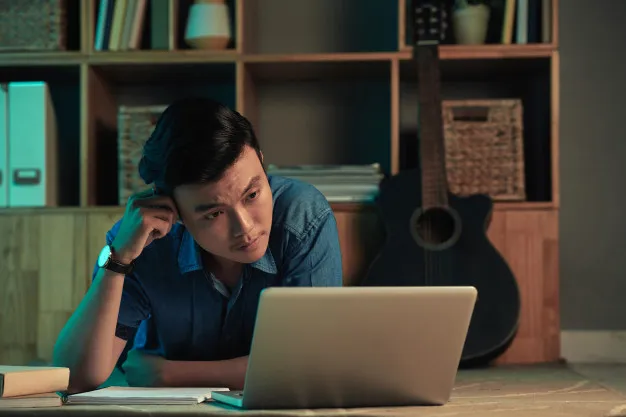 3. Don't expect to be paid as planned
Before lending money, keep in mind that you might not get it back especially so that you cant pressure a friend who's too close to the heart. Anticipating the worst scenario will help you identify your limits. How much money are you willing to risk for the long-term? How much money do you have left to back you up?
Also, take note that the loan tenure may be longer than agreed upon. Friendship loans don't have professional obligations; thus, all terms can be flexible and dynamic.
4. Don't keep it as a secret to your partner
Whether you're married or you are living with a common-law partner, it is best to let him know about the help you extended especially if you're sharing a bank account. Being transparent will let your partner understand the predicaments you might face in case you will be faced with financial woes in the future.
You may or may not put it into writing:
A lot of people may advise you to put everything into writing. A written document will serve as your friend's reminder of the obligations she has to pay. On the other hand, if you opt not to put things in writing, make sure that you end someone whom you trust and will not turn his back on you no matter what.
Final thoughts:
There will always be friends in financial trouble and if you encounter one, you should define what's lent and what's shared for free. In today's economy, everyone's in dire need of money and you'll never be sure who is responsible enough to pay back anything that's borrowed. Protect yourself against the minefield and plan the help you extend before giving some offers. You may also help your friend apply for personal loans with low-interest ratesonline.