Finder is committed to editorial independence. While we receive compensation when you click links to partners, they do not influence our content.
Do You Really Need A Health Insurance Plan?
At one point in your life, a friend or financial advisor may have reached out to you to pick up an insurance plan or two with the promise of a plethora of benefits. Most Filipinos opt for life insurance, which primarily offers a financial cushion for your family members on the occasion of your death. But getting benefits from insurance companies doesn't always have to be an after-life affair. There's no telling what's to come in these uncertain times, so while you're alive and healthy, it may be a good idea to think about signing up for a health insurance plan.
There are many layers to consider before jumping in on the financial commitment that a comprehensive insurance plan entails. Here a couple of things you'll benefit from knowing, including alternatives if you're on a tight budget.
The healthcare dilemma
The Philippine health system is highly dependent on private institutions, which means that getting sick can be a costly dilemma. A visit to the doctor or dentist for a quick consultation can cost you an average of P500, while emergency room admission can run you over five times the price of a consultation. If the doctor can't make a definite diagnosis after a general check-up, then you may have to undergo routine tests, including blood tests, urine tests, and possibly even MRIs. After precise test results and a final diagnosis of nothing more than anemia, you'll be presented with a medical bill that can reach the five-digit mark.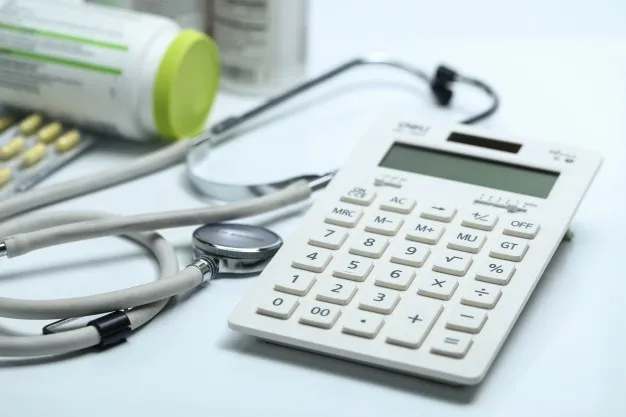 As a result, the aversion toward doctors' visits due to the lack of funds is not just a western problem. Even in the Philippines, securing high-quality healthcare isn't cheap. A single visit already borders the minimum wage — and with mouths to feed in the family, paying the hospital bill isn't a practical option for many Filipinos.
That's where health insurance comes into play. Depending on the type of insurance plan you get, your provider can cover as much as the entire bill. In exchange, you'll have to pay for a small monthly or one-time premium. Regardless, the company will usually be able to cover more than how much you pay, especially if you contract a disease that involves highly intensive care.
READ: Six things You Should Know About Prepaid Health Cards
Coverage limitations
It's no doubt that an extremely substantial health insurance policy is tough to obtain. For one, insurance companies set strict limitations, including body conditions or diseases that are exempt from receiving financial coverage. That usually includes maternity, sexually-transmitted diseases, and psychological categories, but the exemption doesn't apply to all providers. You can also negotiate for the insurance company to cover pre-existing conditions and critical illnesses caused by pre-existing cases before signing the health insurance contract. Nevertheless, it's in your best interest to thoroughly research insurance providers to find the best one that can cater to your needs.

But here's the catch: comprehensive health insurance isn't cheap. Although it can relieve you from the cost of a future organ transplant or terminal illness, you'll have to pay a couple of thousand a month to maintain that support. Insurance is, essentially, money that you shelled out beforehand, and your insurance company will cover the gaps. It can potentially save you millions in the future, but it comes with a monthly premium for now — a cost that averages at P3,000 a month. If you have disposable income, then it's a monthly bill to consider adding, but if not, then there are certainly alternatives that you can avail of.
You probably already have insurance
Here's a thought: you probably already have health insurance, that is, if you're currently employed. PhilHealth is the Philippines' effort to provide universal healthcare. While it comes with a monthly premium, the rates are affordable and a lot more accessible to the masses. The monthly premium is computed by multiplying your monthly salary by 2.75%.
For example, if you earn a monthly salary of P20,000, then your computation should look like this: 20,000 x 2.75% = 550
P550 seems a lot, but you don't have to pay the full value. If you're employed in the formal economy, then your employer is required to match half of your contribution. In that case, you'll only have to pay P275 a month, while your employer will shoulder the other P275. Most companies slash the Philhealth premium as a mandatory salary deduction, which means that you're most likely already paying for it. It's a good idea to familiarize yourself with the benefits and redemption process to get your coverage approved smoothly in the future.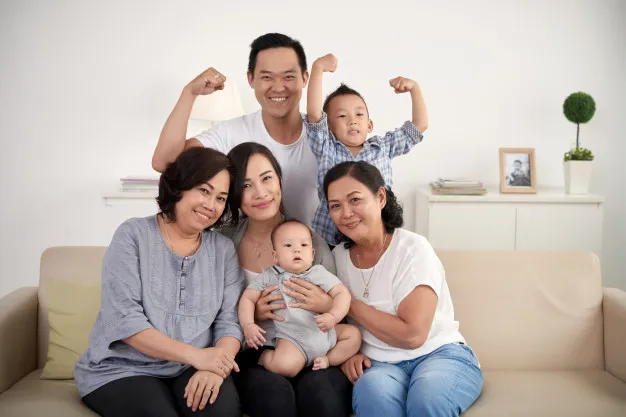 An alternative for everyone
Not everyone is employed, working with a formal company, or feels that a public health insurance plan is sufficient as a long-term healthcare cushion. You may want to target specific concerns, such as an autoimmune disease that renders you bedridden in the hospital a couple of times a year or a one-time plan for your child who goes to plenty of check-ups. On the other end of the scale, you might not feel ready for a long-term health insurance plan or prefer a cheaper option that does the job.
Prepaid health cards are the solution to pocket-sized healthcare demands. They're like bus passes that you use once or a couple of times — and that's it. Essentially, you pay a small premium once and can receive more than what you paid for in coverage, but only if you end up using it within the year. For instance, a one-time premium of P1,350 for ER care can get you a maximum benefit of P80,000. It's a huge payoff if you end up using it. If not, then the anxiety relief of having some financial backing in case of medical mishaps is worth it.
,
Some employers offer health cards to employees upon regularization, but those are more comprehensive than prepaid health cards. The latter targets specific medical concerns or hospital benefits, sometimes even without an upper peso limit. You can get free, unlimited consultations for your child for only P3,000 a year. If you have clumsy children who can't stay out of trouble while exploring the world, that's thousands of pesos saved. The same goes for inpatient or treatment-specific concerns; there's plenty of health cards that address almost every common medical need.
The Bottom Line: Do You Need Health Insurance?
Whether health insurance is beneficial or not is a highly debatable topic, but at the end of the day, it's up to you to decide if it's an extra cost that you're willing to spend on. It offers significant financial relief for the worst "just in case" situations, but on the other hand, you might also live your life healthy and with barely any trips to the hospital. Most comprehensive insurance companies allow you to cancel your plan and get a prorated refund, depending on their policy. Prepaid health cards are cheaper but don't offer any form of reimbursement for non-use.
Weigh the pros and cons and make the big decision, and if you aren't ready, then pick a prepaid health card or two for some form of assurance. GoBear has plenty of options laid out for you to make comparing prospects so much easier.