Finder is committed to editorial independence. While we receive compensation when you click links to partners, they do not influence our content.
Debt and COVID-19: What To Do When You Can't Pay Balances
Almost everyone's finances are affected by the pandemic in more ways than one. Fuel prices hike by up to Php2 per liter, online delivery charges are almost two times higher than usual and even basic goods are pricier than ever. Adding to the torture is the fact that most people lost their jobs and have limited access to banks and lending institutions. So, in times like this and you have bills to pay, what should you do?
Evaluating your situation
For you to choose your best options, you need to evaluate your situation first and answer the following questions:
1. What types of debts do you have?
Are you drowning in credit card debts or you have an unsecured personal loan? Do you have installments for your home loan or car loan? Do your utility bills start to pile up?
All debts are not created equal. Knowing the types of debt, you have can help you identify the right intervention. For instance, secured debts give lenders the right to collect the collateral in lieu of missed payments. On the other hand, unsecured debts would have interest racking up each month and added on top of your spending.
,
2. Were you able to keep your job?
Worrying about debts when you're still employed is different when you already lost your job. The interventions are different for the two mentioned situations. If you still have a job, then maybe good money management can do the trick. However, losing regular employment is entirely a different story requiring a more intense mode of budgeting and negotiating with creditors.
3. Is your incapacity to pay a long-term or short-term condition?
The length of your situation matters when choosing the intervention. If you lost your job and are looking forward to joining another company in a few weeks, then you can opt for short-term loans to repay debts. On the other hand, if you see yourself not able to land in a job soon, you can apply for secured loans with longer payment terms.
,
4. Who are your lenders?
If you borrowed from licensed moneylenders, then you get covered by the Bayanihan to Heal As One Act. Banks and registered lending institutions are mandated by the government to provide a 30-day grace period on payments without imposing interest and additional charges and fees to borrowers.
Borrowing from friends, relatives, or loan sharks is another different story. Here, you might want to discuss your debt with them and explain how the pandemic has led you to your current situation.
Choosing an option
Gobear has listed down a few strategies you can consider doing if your bills pile up and you don't have the money to settle them.
1. Contact your lenders
Lending institutions like banks and loan and credit card providers already prepared for interventions on repayments and due date extensions. These payment reliefs should not take into consideration your credit standing. Whether you are a good payor, or you were delinquent before the lockdown, it should not matter. All borrowers are protected by the Bayanihan to Heal as One Act. However, even when this Act shields you against regular payment schemes, it does not excuse you from paying your dues.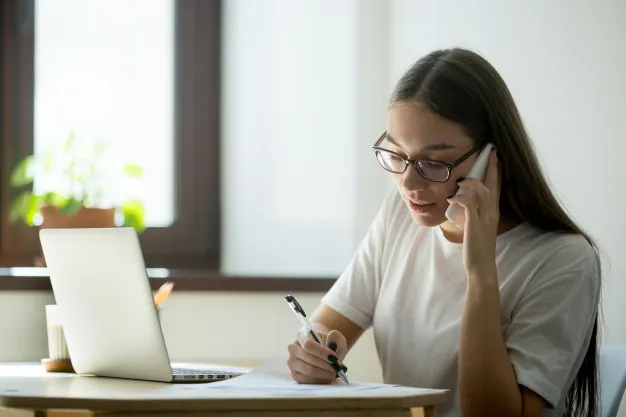 Debt is a debt and all you need to do is talk to your lender. Seek for debt payment relief programs. Some banks allow for installments of unpaid debts while others can adjust your loan tenors adding up the number of months in which you missed payments. For instance, you have a loan payable in 6 months, it will be adjusted to 8 months considering the two months spent on lockdown.
Here are a few things you should inquire about:
* Fees and charges
Will you incur late payment fees and other charges for unpaid debts? The Bayanihan Act waives the fees, interest and other charges from March 17 to May 31, 2020, only. After that, lenders can impose regular charges on unpaid debts.
* Due date extension
Lenders have different ways of interpreting the Bayanihan Act. To avoid confusion and assuming for the wrong interpretation, call your bank and check how they calculate extensions of payments. Some lenders would commence the extension from your statement due date while others have set a definite period of extension regardless of your due date.
* Mode of payment
Since bank hours are modified, many traditional payment channels will not be accessible. Check for your lender's partner merchants and payment centers. Maybe they also have added payment features on their mobile apps which you may not be aware about.
,
2. Try credit counseling
If you have been spending time wondering how to pay off your debts and settle your bills, maybe you should listen to friends and finance authorities about money management education, personal finance, or budget counseling. There are tons of articles from GoBear's blog page where you can learn about personal money management.
3. Look for debt consolidation options
Credit card providers and lending companies often offer promos to allow all your debts to be consolidated in one. If you're lucky, you can even grab those with 0% interest for the first few months. Check for debt consolidation offers online and take advantage of the chance to reduce your worries.