Finder is committed to editorial independence. While we receive compensation when you click links to partners, they do not influence our content.
Crossovers vs SUVs: Which One's For You?
With the COVID-19 pandemic easing up (wear a mask and wear it properly!), some of us may be looking to get back to projects in 2021 that we had necessarily put on hold in 2020. Whether it's our businesses, our jobs, or even just a return to a form of recreation that we had to do without for a while, some of those projects may need a vehicle where a sedan just won't do. This puts you in the market for either a Sport Utility Vehicle (SUV) or a crossover. Which may make you wonder: What's the difference?
Because of the inherent similarities in both cars' shapes – that of having a rear hatch that provides access to a cargo hold that's part of the cabin, as opposed to a dedicated space for cargo like in sedans – most people tend to lump SUVs and crossovers together. Indeed, externally, they almost look the same. However, numerous differences set them apart.
READ:Tips On How To Save For Your First Car
To aid you in deciding on whether your activities would do better with an SUV or a crossover, let's break down the major differences between the two.
1. Power
This is the biggest differentiation between what makes an SUV and what makes a crossover. The "sport" in Sport Utility Vehicle means the vehicle is designed to aid the user in sporting activities. SUVs are therefore equipped exactly for that purpose: even small SUVs will be equipped with powerful engine-transmission combinations that provide low-end torque, meaning low RPMs provide a lot of power to the tires to help carry weight – of the vehicle and its cargo – especially through off-road conditions, where some sports are held. That means even SUVs with smaller engines will be geared toward this configuration, though SUV engine sizes usually don't go smaller than 1.3 liters, with most going 2.0 or larger.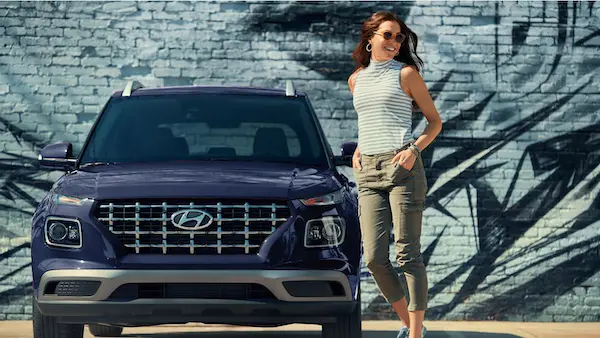 Due to this nature, many SUVs will also have four-wheel-drive options. While not dedicated off-road vehicles, SUVs will have a better time than sedans or crossovers managing off-road travel. This low-end torque is at the expense of high-end power, so SUVs aren't exactly the fastest road cars (not to say they can't be fast, just not the fastest).
Crossovers are called such because they're halfway between being a sedan and an SUV, essentially crossing categories. However, in terms of engine-transmission combinations, crossovers are built more like sedans in that they are geared for mid-to-high-end torque. This makes crossovers more suitable for road conditions – especially highway travel – by being able to maintain decent speeds for long durations in an economical manner, perfect for road trips.
READ:Things To Do When You Can't Pay Your Car Loan
By shedding off some of the more off-road-centric features of an SUV such as complicated suspensions, four-wheel-drive, and large engines (crossover engines can go as small as 1 liter), they're a lot more sedan-like in the economy, and lighter on the bank account, while keeping SUV-like cargo capacity.
2. Seating
Another main difference between SUVs and Crossovers is how internal space is used.
The grand majority of SUVs will have standard seating for five in two rows like most cars, plus two additional seats in a third row, with a dedicated cargo space at the rearmost. This is often described in SUV brochures as "5+2" seating. The third row is given a separate mention because, in all SUVs that feature this third row, these seats are always foldable. This additional seating can either be folded down or to the sides, with the result being that there is expanded room for cargo when the seats are folded away.

So you either have seating for 7 with a normal cargo hold, or seating for 5 with an expanded cargo hold. It bears noting that many newer SUVs also feature folding second rows, allowing for seating only for two, but with an extremely expanded cargo space. Some even allow the front passenger seat to fold down as well, leaving only room for the driver to sit.
Most crossovers will also feature "5+2" seating. However, this third row shares space with the cargo hold itself. What this means is that you can set up the third-row seats to accommodate a total of 7 people in the car, but you're left with virtually no cargo space except for what you can stash under each seat. Or if you have a lot of cargo to carry, you can fold down or remove the third-row seats to create the necessary space, but only be able to carry 5 passengers.
,
Many crossovers will also allow the second row to fold down to further increase the cargo area, leaving only seating for two. Crossovers are therefore ideal for users who prefer a lot of flexibility: seating for 7, or lots of cargo space, or just a little bit of both.
3. Construction and dynamics
More performance-minded people would consider the dynamics to be the most important distinction between an SUV and a crossover, and much of that has to do with how a vehicle is built. While they may look similar, SUVs and crossovers are built differently, and this is most evident in how they handle.
Due to the nature of their use, SUVs are built for strength and durability. To achieve this, they are built similar to trucks: a sturdy and solid frame on top of which the chassis is bolted on. This form factor, called the "body-on-frame" construction, allows SUVs to distribute weight evenly throughout the vehicle when loaded.

It also allows SUVs to have higher ground clearance, giving it greater freedom of movement through rough terrain while protecting the chassis at the same time in case of a scrape. The frame also protects the vehicle from twisting forces, which is a significant factor when it comes to rougher off-road conditions. This added strength, however, comes at the cost of added vehicle weight, making them a little less economical. Furthermore, this necessarily taller construction also gives SUVs a higher center of gravity, increasing the risk of a rollover if the driver is not careful when making sharp turns at high speeds.
The suspension is also similarly tuned to rougher conditions, and while many SUVs today have adaptive suspensions to compensate for both on- and off-road use as well as to reduce the risk of rollovers, it's an added feature that contributes to an SUV's price tag, which is already made high due to the body-on-frame construction.
READ:Introducing The New Wave of Chinese Cars
Crossovers, on the other hand, are built very much like sedans in that the chassis itself is what provides structural rigidity to the vehicle, often referred to as "unibody" construction. While not as sturdy as body-on-frame construction, it is more than enough for normal use on roads or conditions that otherwise don't take the vehicle on rough terrain.
While this construction doesn't protect against twisting forces as much, it does allow crossovers to be built lower to the ground, significantly increasing stability and cornering performance. While any vehicle has a risk of rollover when turning at higher speeds, crossovers can handle any given turn better than an SUV due to this construction method.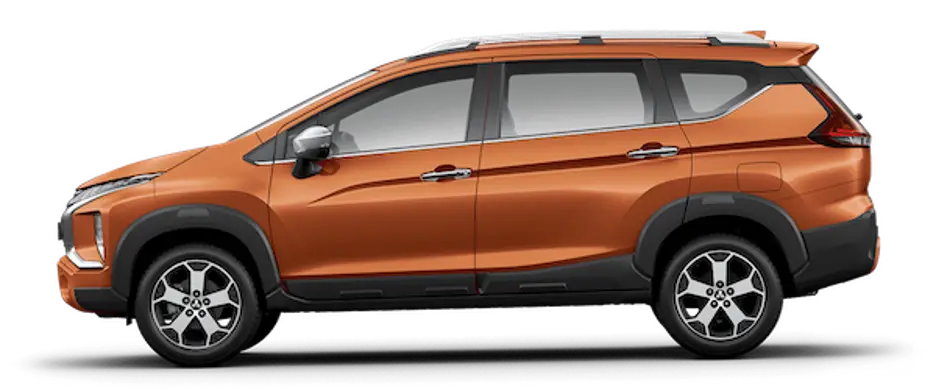 Being closer to the ground and without the assumption of off-road use, crossovers also do not have nor need the complicated suspensions and features that compensate for off-road use, allowing the manufacturer to instead put in more specialized features related to road use, which can be both more refined and cheaper than the adaptive features of modern SUVs.
And there you have it: SUVs with their powerful off-road potential and room for cargo AND passengers, or crossovers with their more economical, road-specialized, adaptive interiors? Which one's for you?