Finder is committed to editorial independence. While we receive compensation when you click links to partners, they do not influence our content.
Pinoy Shopping Habits That Can Make or Break Your Budget
Whether you're a fan of Jose Mari Chan or just fond of his song, it's undeniable that the holiday fever is already in every corner. Every day it is Christmas, but for us Filipinos, Christmas officially starts in September. And as it commences, our spending adventures also begin. According to experts, January can be themost stringent financial month for womenbecause all Christmas costs are on their credit cards from September to December. Almost all holiday bills accumulate and should be paid to start in the first month of the new year.
Before you proceed to the most enjoyable yet risky shopping spree, you might want to be aware of habits that can make or break your budget.
Budget-friendly routines:
1. Shopping with a list
Wandering around supermarkets and department stores with a list of what to buy will save you from putting a bunch of things in your cart. A list signifies your intention why 'you're at the grocery stores in the first place; If you 'don't know what you want to purchase, 'you'll end up buying things you 'don't need.
Make a list ahead of time. Prioritize basic household stuff and supplies. It will only take a few minutes of your time to sit down and write. Having a list does save you not only money but also time and effort. It will also ensure you 'don't miss anything important.
Bear tip:
It is not too early to think about gifts. Make a gift list now and decide to take advantage of sale and promos online. It will be raining bargain items and 'you'd want to catch the best and the cheapest early on. Whether you're buying at physical stores or from online shops, a list will help you avoid unplanned purchases.
Know how credit cards work and what you need to qualify
2. Using the right credit card
Each credit card is designed with different features and perks. Co-branded ones are even packed with more significant discounts when used in partner stores. HSBC Red Mastercard gives you 4x bonus points with all your shopping transactions. You can use the bonus points to redeem gift certificates and airmiles. Even installment transactions can earn rewards when buying at department stores and clothing or accessories establishments.
Bear tip:
When deciding which credit card to use, check out promos online before shopping. 'You'll want to know about which stores honor your credit card cashback, promos, and discounts. You may also need to use credit cards according to their cut off time. For instance, you can use your cashback card with a cut-off every 5th of the month for purchases to be made from the 6th onwards. This will give more than a month to generate funds for payment.
3. Buying generic
We all know that branded items are priced for up to 50% more than generic ones. Although this can't be true all the time, there are items that you should buy generic. Some cleaning products, spices, paper goods, bottled water, condiments, and pasta are best when purchased without the expensive branding tags.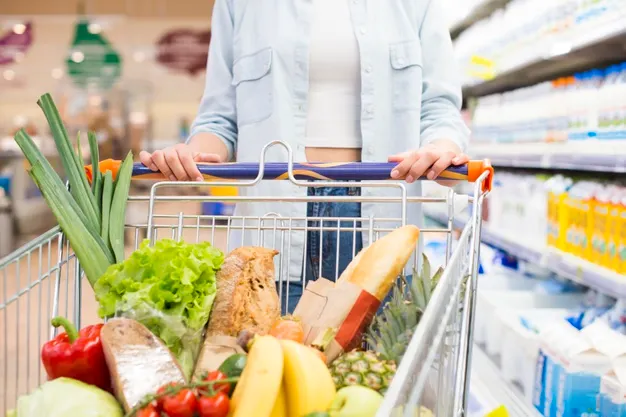 Habits that let you spend more
1. Waiting for daily essentials to run out
Imagine preparing for work, and suddenly you realize the shampoo bottle is empty. You 'can't leave your home without bathing you rush to the nearest convenience store to buy a sachet. A bottle of shampoo from the supermarket costs Php120. This means you are paying Php0.70 per ml of the liquid. On the other hand, 13.5 ml of the same shampoo brand can cost around Php12 from the sari-sari store near you. You can say 'it's a negligible amount, but if this becomes a lifestyle, you will end up paying more.
Bear tip:
Don't wait for your toothpaste, shampoo, dishwashing liquid, tissue paper, cotton buds, soap, and other daily necessities to run out before buying. Buy in bulk to get the wholesale price and to save you from rushing to the convenience stores and be late for work.
2. Shopping for the wrong reason
You 'can't think of something today so proceed to the mall take your cash and credit cards with you. Sounds fun and exciting, right? But shopping for the wrong reason will let you spend more on things you 'don't need. More importantly, 'don't treat shopping as a hobby because it can either bust your budget or clutter your homes. In the end, 'you'll end up owning items you won't use for some time or even for the rest of your life.
Bear tip:
Shopping for necessities will see to it that your money is well-spent. Stay away from online shops and think twice when deciding to go to the mall out of boredom. Shop with the right intention and your money will never go wrong.
3. Saying "yes" to peer pressure
Your entire barkada planned to meet at the mall this Saturday. You agreed, and you know what will happen next. You chose two to three credit cards to bring because you certainly will head to the department stores for a spree. Shopping with friends is a lot of fun and will also need a lot of funds. Some of your friends will have a higher budget and 'you'll be tempted to spend beyond your limit.
Bear tip:
Giving in to peer pressure might cost you a lot, especially when they say that you look amazing with that costly dress. Choose a shopping partner who is content with items from inexpensive clothing stores or bargain shops. 'Don't forget that some great finds are just waiting for you in every ukay-ukay shop.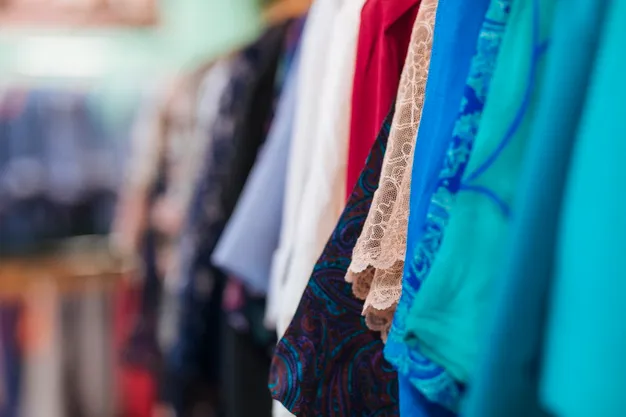 4. Buying everything on sale
Sales and deals are fabulous, but if you spend for that spaghetti basket 'that's priced low even with ingredients you 'don't want to use, then these become a budget fail. Once you enter the supermarket or grocery stores, sales traps are everywhere to entice you. These are strategically placed to make you feel obliged to buy.
Bear tip:
Amazing deals are best if they address a specific need. Not everything that's glamorously packed is worth the high price. When in doubt, buy all 'that's on your shopping list first. If you think you still can afford to purchase the deals, then think about their use.
Final thoughts:
Managing your money right will seem difficult at first. Temptations are everywhere in the form of promos, discounts, and sale tags. To avoid bad shopping habits, focus on needs, and not wants. Weigh in the advantages and disadvantages of your purchases. Your budget is a priority. You 'wouldn't want to max out your credit cards for unplanned purchases and you 'wouldn't wish to start your new year with amassed debts. Use your credit cards wisely and pay your dues early on to start a stress-free new year.