Finder is committed to editorial independence. While we receive compensation when you click links to partners, they do not influence our content.
Credit Card Scams To Watch Out For in 2020
Imagine logging in to your online banking account to check if your credit card payment is already reflected in your profile. You are looking forward to affirming yourself for being a responsible adult and paying your bills on time. To your surprise, instead of seeing a zero in your total amount due, the page says you have reached your credit limit. Scrolling further down, the page reveals a long list of transactions you don't even remember availing.
You probably would turn red in rage, head straight to the bank and ask for an explanation. This is what credit card owners might have felt in 2016 when around 80,000 fraudulent credit card transactions have been recorded yet not reported to the police. A bank executive disclosed that approximately P507 million were lost in the said transactions that year.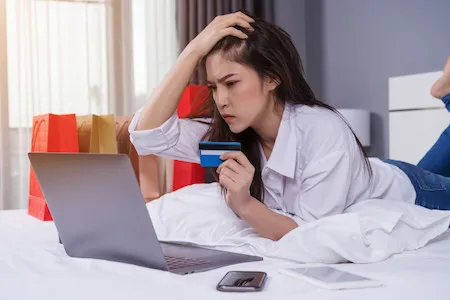 If you own a credit card or plan to take hold of one, do not fear. The Bangko Sentral ng Pilipinas (BSP) issued a guide for credit card owners to avoid being victims of such scams.
Let us take a look at how credit card fraud is committed and how you can protect yourself from such an act.
1. Theft of the card
Credit card theft is rampant among pickpockets, who often slash bags and wallets of commuters and unsuspecting pedestrians. Although most establishments require signatures to accept card payments, not every store strictly follows this rule. As a result, it can be easy to swipe stolen cards, depending on the situation. Moreover, online transactions don't require signatures — all thieves have to do is to input the card number and card verification value (CVV), and they're off to a lavish shopping spree.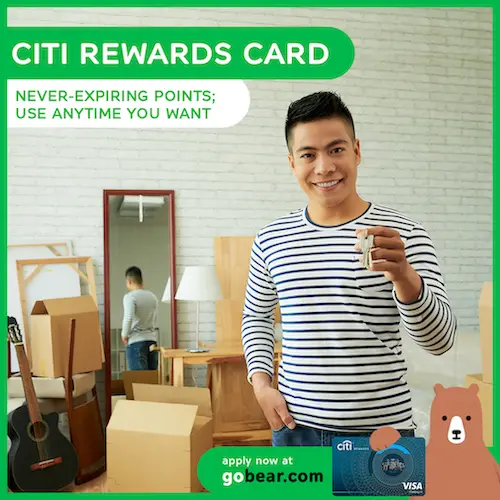 Citibank's credit card security measures include voice biometrics to verify the identity of the caller.
Some stores have been doing their part in regulating these incidents. In May 2018, the police's Anti-Cybercrime Group arrested a 38-year old man for using a stolen credit card to pay for a mobile phone worth P45,590. Fortunately, the store manager verified the credit card information with the associated bank — a standard procedure for purchases worth P30,000 and above. There are ways you can protect yourself as well. For instance, if your credit card was used to make an online transaction, a receipt will immediately be sent to your registered email. By simply turning on email notifications on your phone, you have a higher chance of catching incidences of theft and reporting them to the bank immediately.
TIP: Upon noticing that your card has been stolen, call the bank immediately so that they can block your account from any transactions. According to the Credit Card Association, the credit card owner will still have to pay for any unauthorized purchases made by the perpetrator before the card is reported lost. However, you can make payment negotiations with your bank, as some are generous enough to offer a leeway in this situation.
2. Information and identity theft
Frauds often target credit card holders by pretending to be a bank or sales representative. This guide allows them to obtain vital information such as your complete name, home address, birth date, mother's maiden name, and credit card number.
Once in a while, you may receive enticing phone calls from a local bank representative, offering a special promotion or deal that seems too good to pass up. More often than not, these calls are scams made by people who have no connection with your bank in order to obtain the information required to access your credit card. Note that banks explicitly don't ask for personal information unless you personally give them a call and a verification process is required to confirm your identity.
TIP: Unless you initiated a call to your bank, don't give out any information connected to yourself, your family, and your credit card. Bank representatives are trained not to ask for personal information during outbound calls, so receiving proposals in that nature is a clear indication of a scam. If you have fallen victim to a similar incident, contact your bank with the phone number indicated at the back of your credit card. They have call logs for any official calls made by their representatives.
3. Skimming
Credit card owners can do cash advances on an Automated Teller Machine (ATM), making them just as susceptible to skimming as debit card owners. Crooks would place a skimming device inside ATMs to capture the data stored in a card's magnetic stripe, which contains personal information such as your name, card number, and expiration date. The same device can be placed in other credit card readers, including the ones used in malls and other establishments.
Apart from that, a small camera is also placed in the ATM booth to record your PIN as you type it. By doing so, skimmers are able to manufacture fake cards and gain full access to your PIN in order to do cash advances on ATMs.

TIP: Before using an ATM, do a quick inspection by wiggling some of its parts, such as the card reader and the keypad. As the machines are built solidly, it should retain their shape despite any form of shaking. When inserting your card, try wiggling it as skimmers require a single motion to study the magnetic stripe. Any form of non-linear movement will obstruct the skimming, but not the ATM's official reading as the card reader is deep inside the machine.
4. Phishing
In a digitally-forward world, Photoshop and simple copy-pasting are all frauds that need to send unsuspecting credit card owners a fake letter from the bank. It isn't alarming for you to receive an email from your bank as they have been digitizing their newsletters, announcements, and promotional offers nowadays. Because your bank's name appears on the sender column and their letterhead seems accurate on the body, you may get swept to believe that it's a legitimate email. But here's the easiest way to determine whether or not an email is fraudulent: banks will never ask you to verify information such as your card number, CVV, online banking username, and password on an insecure platform such as emails. So if you receive a letter from your bank asking for any personal information, send it to the trash as it's definitely a scam.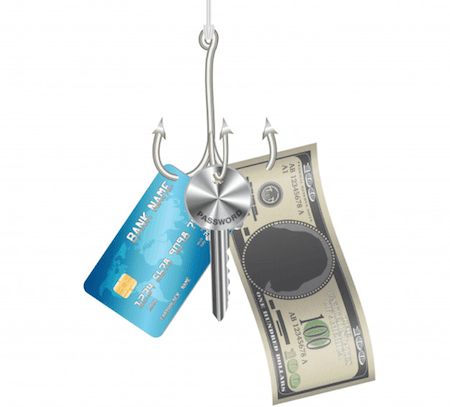 Aside from emails, BSP said this is also presented via the following:
a. Text messages
b. Chat rooms
c. Fake banner ads
d. Message boards and mailing lists
e. Fake job search sites and job offers
f. Fake browser toolbars
TIP: You shouldn't haphazardly open or engage in any website linked in a possibly fraudulent email. Check the website link: a secured site usually has "https://" in the URL bar or a padlock sign on the rightmost corner of the search bar. Look out for discrepancies such as a wrongly-spelled company name, inaccurate logo, and low-quality site UI. Apart from that, ensure that any of your accounts' one-time password (OTP) is enabled. This feature acts as an additional layer of security as banks will send a code to your registered mobile number to use every time you need to log in or make any transactions on your online banking account.
5. Card replacement scam
You may have old, expired, or unused credit cards lying around and are looking into getting a better deal with a higher credit limit or no annual fee for life. In that case, then it's important that you always ask your bank before making any big decisions and only speak with bank personnel within the establishment. Otherwise, you may fall into a trap where fraudsters would disguise themselves as bank workers and ask you to physically surrender your card in order to obtain an account upgrade. This scam will ask you to either physically meet up or ship your card, so you have been vigilant against both methods.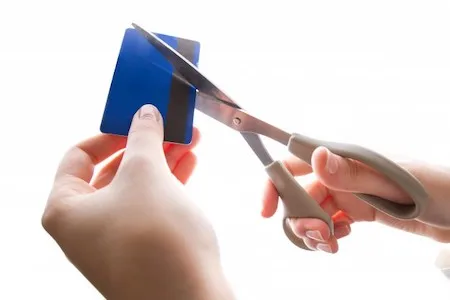 TIP: Shred your old or expired credit cards. The Bangko Sentral ng Pilipinas confirmed that banks would never ask credit card owners to surrender their old credit cards. Moreover, only accept any account upgrades when you're speaking with a bank representative face-to-face inside the bank.
On the bright side, credit cards are now equipped with more secured features to protect you from being a victim of credit card fraud. For instance, the signature panel behind your credit card is useful for the cashier to compare your registered signature to the one used to sign receipts. Moreover, the Europay MasterCard Visa (EMV) chip is now fully in effect on both credit and debit cards. It creates a unique transaction code for every payment, making it nearly impossible for fraudsters to manipulate the internal algorithm without getting caught.
Banks also abide by the rules and regulations issued by the BSP to protect clients from fraudulent transactions. Apart from that, as a credit card holder, keep the aforementioned tips in mind at all times to protect yourself from fraud. If you're planning on getting a credit card and are afraid of getting scammed — don't be. As long as you remain vigilant at all times, a credit card is ultimately a very useful financial tool that comes with plenty of exciting benefits. We're here to help you compare and decide which credit card will make you feel the most secure, so browse away!
People also read:
*9 things you should always pay with your credit cards
*9 Ways to Pay Off Your Credit Card Debts Fast