Finder is committed to editorial independence. While we receive compensation when you click links to partners, they do not influence our content.
Credit Card Overspending: Tips to avoid impulse buying on your credit card
The enemy of every Filipino when it comes to saving money and budgetingis using their credit card on impulsive purchases.
We're all victims of it, of course, and it can be challenging to stop the urge to swipe the card once it's with us. There are so many seat sales,buy-one-take-one promos at Watsons, the latest comfortable t-shirt at Uniqlo or a warehouse book sale.
If you're at the mall or just browsing on social network sites, the advertisement for products that interests you are just too hard to ignore. Luckily, there are simple ways to restrict your credit card spending.
What happens when you max out your credit card?
Knowing that you can use your credit card anytime and anywhere makes it all too easy to spend beyond your credit limit.
However, going over your credit limit has far more implications than just being unusable when you make a purchase. Here are few of the things that can happen when you exceed over your credit limit: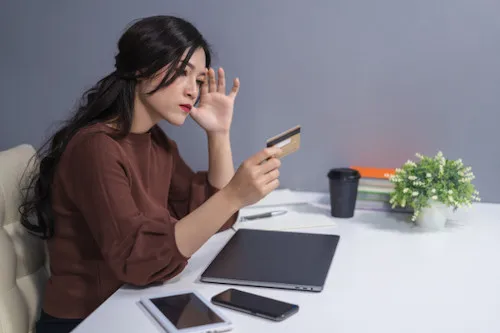 • You can't use your credit card until you pay the balance down
• You will have to pay an over-limit fee of at least Php 500
• Your credit standing will take a hit
• Your minimum payment becomes higher
• Your bill becomes too large to settle
It's important to weigh these aspects and think about ways to avoid crossing your card's credit limit. Let's get into the details of the things that can happen:
You can't use your credit card
This probably goes without saying. If you go over your credit limit, you will not be able to use it anymore unless you pay off your balance.
Credit cards are convenient and often comes with discounts and bonuses that aren't available when paying by cash. However, when your credit card is maxed out, it eliminates those benefits. You won't be able to use your credit card in times of need.
What to do:It's best to stop using your credit card when you have maximized your credit limit. Pay more than the minimum amount, this way, you settle your debt sooner.
Know how credit cards work and what you need to qualify
You will have to pay an over-limit fee
Credit card holders have the option to decline your transactions when you spend beyond your limit. If you allow over-limit transactions, you will have to pay the over-limit fee of at least Php 500 for every purchase you make exceeding your credit limit.
Keep in mind that not all banks offer over limit fees when you go over your credit limit; in most cases, your credit card becomes unusable.
What to do:Choose to have your over-limit transaction denied. It doesn't make sense if you continue using your card when you are over your credit limit. By choosing to have your transactions proceed when they go over your credit limit, you only make it more difficult to pay down your balances. The more you charge with your credit card with an over-limit fee, the harder it is to keep up with your payments.
The best way to avoid this fee is to stay well under your credit limit. If you're often on the verge of going over your credit limit, the problem lies in your spending habit.
Your credit standing will take a hit
Banks provide different credit limits depending on their discretion. While credit limits exist for your consumption, it doesn't mean you always have to goover the limit.
When you max out your credit card, you can hurt your credit health. It's because of something called credit card utilization. Credit utilizationis the ratio of how much debt you have in comparison to your credit limit. It measures how much credit limit you are using.
The more you use your credit card, the higher the credit utilization. For instance, if your balance is Php 16,000 and your credit limit is 40,000, then you'll have a utilization rate of 40%. Higher balances on your credit card could indicate that you're not responsible with your money – therefore, you're a credit risk.
What to do:The rule of the thumb is to keep credit utilization below 30% on your credit card. Keep an eye on your balance to avoid. You could pay your credit card twice each month to maintain below the 30% threshold.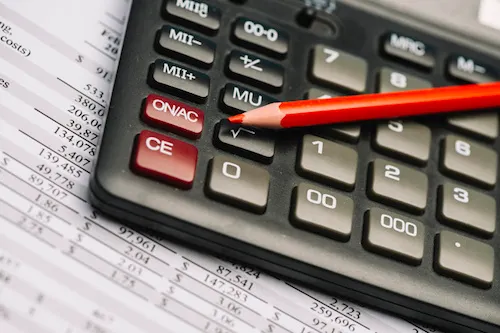 Your minimum payment becomes higher
The credit card minimum payment is the smallest amount you can pay toward your balance without late charges and interest rate increase. When you charge more on your credit card, your credit card minimum payment increase.
Why does this happen? This is because credit card issuers take a percentage of your outstanding balance to calculate your minimum payment.
For instance, if you usually spend Php 5,000 on your credit card each month, and your bank charges 2% of the outstanding balance as a minimum, the minimum payment will be Php 100.
But if you start spending more habitually per month to let's say 10,000 your minimum will puff up to Php 200.
When you make late payments, incurring interest on your fees, your credit card minimum payment also increases.
What to do:Make sure to pay your balance full on time each month. This can help you prevent your minimums from piling up. Plus, you'll be keeping a good credit standing. Avoid fees and pay off your credit card debt. If you don't, you'll only pay more interest, and your minimum payments will keep increasing.
You credit card bill becomes too large to settle
Any amount that's not settled at the end of the billing cycle gets charged interest. That means your balance will grow with late fees, penalty fees, and interest charges, increasing your overall debt, making it harder to pay down your balance.
If you fail to pay your debt, it will be tagged as default. This means that you have been unable to pay your debt obligations at the agreed terms.
When you don't pay at least the minimum amount on your credit card for three succeeding months, your credit account will be canceled, and your name will be added in the negative file which is shared among other banks.
This comes with severe consequences for both the short and long term. Aside from being unable to use your credit card once your account is canceled, you will have to reapply for a new credit card.
But this time around, it's much harder to get approved, not just for a credit card, but for all kinds of loans including personal, housing or car loan with any bank.
What to do:Stop using your credit card until you've settled your remaining balance. Paying off your debt is the only way to dodge a month's astronomical credit bill.
If you keep charging with your credit card while paying down the balance, you're only getting yourself stuck in the cycle.
Making an effort to control your credit card spending is a wise move and one you will embrace in the years to come. That said, here are ways you can resist impulse buying with your credit card.
How to prevent overspending
1. Recognize your Emotional Spending Habit
If you feel stressed at work, or had a bad day, or had a great day, shopping becomes the stress reliever, the happy pill, or the reward.
When you shop to relieve your emotion, you could end up making unnecessary purchases. Sure, it would make you feel right at first, but in the long run, you're actually wasting money and possibly even spending more than what you can afford.
Whatever mood lift you get from purchasing something can be quickly destroyed by the growing interest payments on your credit card.
There are better ways to ease these emotions that don't involve spending money. Clear your mind with a long shower, watch your favorite show on Netflix or read a good book.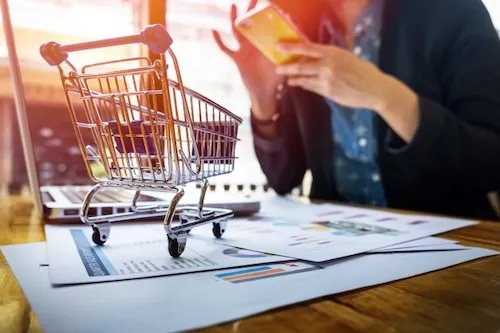 2. Focus on Buying Only What You Need
Should you need to go to SM, one of the best tips to stop spending money is NOT to go to your favorite shops if you don't need to buy anything. If you can buy your necessities in other places go to supermarkets that offer less temptation, it doesn't have to be Watsons.
If you still don't know how to control yourself, avoid any attraction at all cost. If lipsticks or lip tint are your weakness, don't go to makeup stores. If it is online shopping, just unsubscribe from the mailing list or if need be *gulp* unfollow that seller's Instagram account.
To put an end to impulse buys, let's go to number three.

3. Be a lover of lists.
Consider your definition of "needs" and "wants." Then create a list of items in your needs list and your wants list. Make sure to have all your needs met before you go to your list of wants.
One of the best tips to stop spending money impulsively is to mark the date you wanted an item beside it on your list. If you still badly want it after 30 days, then you can save money to purchase it.
If that doesn't work, you can set limits on your credit card use. Leave it at home when you are not planning on buying anything to avoid impulsive buying.
4. Question every purchase
Get in the habit of asking yourself before you buy. Do I really need this? Can I get this for less? Can I afford it? How much money did I work to earn money to pay for this?
These questions change the framing in your mind and stop impulse buying. Instead of thinking about how something is a great deal, look at that Adidas shoes and think, "I already have enough shoes at home, why do I need another pair of shoes?
5. Have a financial plan.
One of the best tips to stop spending money carelessly is to have a financial plan.
Now before you go nuts on us, realize that financial plans are not for the oldies. It's great to start planning your future as soon as possible. Have an emergency fund. Then, create a plan for your future, even going as far as your retirement.
Take advantage of your youth and invest your money now so that you can reap the rewards in the future. You will be able to find different ways on how to control yourself from impulsive buys if you have a financial goal that you are aiming for.
6. Organize and declutter your house (If they no longer spark joy)
If you haven't tried the KonMari methodyet, it's time to look into it and say goodbye to your old clothes and stuff, and take into account (and be thankful) of the things you have should they no longer spark joy.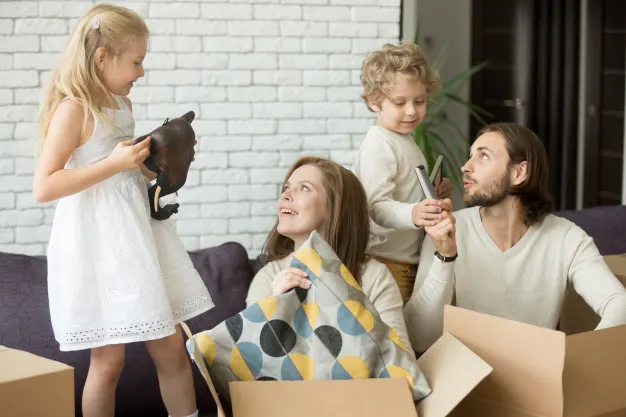 Through cleaning and organizing, you will be aware of what you have and what you don't have. This helps you to avoid impulsive buying on things you already have.
7. Don't go to online shopping apps
If you are practicing how to control shopping, avoid online shopping. The internet has made it way convenient to buy buy buy, without thinking about the purchase first.
If you need to, unfollow all the Instagram sellers you follow, block all the online shopping sites, uninstall all online shopping apps. Save the shopping free for another time. If there's a sale ongoing, just download them again.
8. Track your spending for 90 days.
Yes, it will make you cringe but tracking your spending habits for the next days will give you the reality check you need. Why 90 days? So you can get a more unobstructed view of your improvements (hopefully) over the next days.
9. Control Your Credit Card Usage
Cutting down on retail therapy needs a few habit changes. You need to be more mindful of how you react to your emotions. Then find ways to deal with your feelings than shopping to cope with stress, hunger, or anxiety.
When you feel the urge to go to a store, stop and ask yourself if you really need anything there. If you still struggle with impulsive buying, make it less convenient to use.
Leave it at home, or don't save your credit card details on online shopping apps and websites, so when you're about to tap "buy," you have the time to consider your purchases more carefully while re-entering your details.
Beyond the convenience it provides, credit cards are a useful tool that can help you manage your budget and finances. With its proper use, you can take advantage of its numerous promos and offers; thus, helping you save more money rather than spending them on impulsive purchases. Consider these tips and be wise with your credit card spend to break the cycle of impulse buying.