Finder is committed to editorial independence. While we receive compensation when you click links to partners, they do not influence our content.
Credit Card Advice You Can Break During Emergencies
Most of the time, financial experts advise on how to use your credit cards wisely to avoid getting into disastrous situations. From paying your balances in full to maintaining up to 30% credit utilization, these rules are helping a lot of cardholders to secure their good credit scores. But the current financial crisis is dragging the country in a recession and individuals in situations where the money is scarce, and bills are in abundance.
Let's check out which of the advice on credit card use can be broken and in which situations can you break these.
Never leaving a balance
Most experts would tell you that carrying a balance is not okay because these balances can earn additional fees. Paying the minimum lets your bank earn more. But you can leave a balance in the following situations.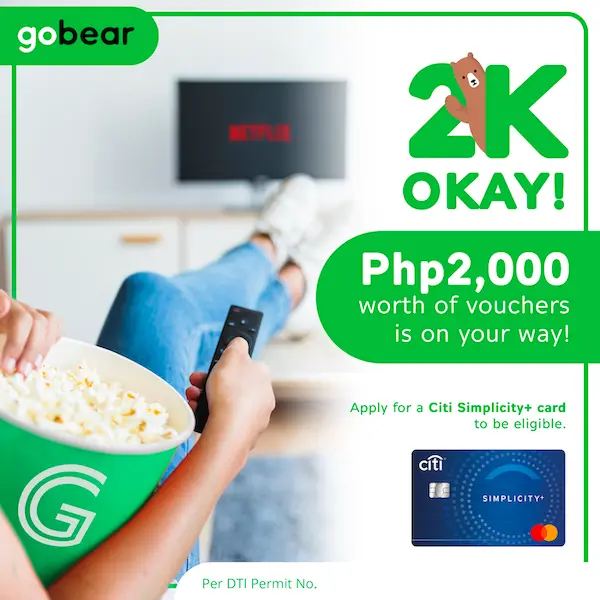 When can you break it?
1. When you purchase big-ticket items on a 0% interest promo
Most issuers nowadays offer 0% interest promo payable in 3, 6, or 12 months. You can buy appliances or any gadget sold at their partner merchants. You can even purchase an entire home-office setup and pay in installments. You can start earning without worrying about interest charges or any other fees.
2. When you can convert the credit limit into cash
READ:Credit Card-Linked Loan: Is It Good For You?
Oh yes, you can turn your credit limit into cash and pay in installments without being charged any interest. These are called credit-to-cash privileges offered to credit cardholders with good standing. BPI SIP loans, PNB Convert-To-Cash, Metrobank Cash2Go, RCBC YourCash, BDO EasyPay Convert, and a lot more can be grabbed. Convert your credit limit into cash and use the money to start a business, pay for your debts, settle utility bills, expand any profitable ventures you already have.
Most convert-to-cash promos come with one-time fees. Inquire from your credit card issuer before availing of the privilege.
Always paying the minimum due
Again, it is never smart to pay the minimum every due date. You'll not only accrue interest, but you also prolong the agony of having to pay a debt for a long time.
When can you break it?
The current pandemic has led a lot of people in a financial struggle. Although paying the minimum is not advantageous to anyone, it still best to do it if your finances can't afford to pay the full amount. The pandemic is a reasonable chance to leave it a while and prioritize your safety and health. It is best to provide food for your family. However, never forget that a debt should be paid whatever happens. While paying the minimum, look for ways to earn extra money. You can also try to contact your credit card issuer for debt relief options. You may stop using your credit card to avoid incurring more debts.
Don't get a new credit card if you don't have a job
Understandably, experts say never spend for something you can't afford; never get a credit card because you don't have a regular income to pay off your balances.

When can you break it?
Credit cards are the best ways to borrow money without interest charges if you can pay back before the due date. If you have a good credit standing, lost a job, and can't find a steady source of income, applying for a new credit card can be very helpful. With a new credit card, you can consolidate debts at lower interest rates and broaden your credit limit. There is a lot of profitable ventures you can do with a high credit limit. You can either start a new business when you convert the balances to cash as mentioned earlier.
If your credit standing is not impressive enough, then you can ask family members to apply. Your husband, siblings, or parents may have maintained an untarnished credit reputation which can be the basis for new credit card approval.

Own one or two cards
Having one or two credit cards is ideal especially if you have a steady source of income. However, during a crisis, having multiple credit cards can help you a lot.
When can you break it?
If you have the opportunity, keep more than two credit cards. Not only will multiple credit cards allow for a higher credit limit, but these will also decrease your credit utilization ratio. See to it that you still can manage your multiple accounts without forgetting due dates.
READ:These Secured Credit Cards Can Help Save Your Credit Score
Final thoughts:
Rules are rules and remember, there are consequences when you break them. But using your credit card properly-highly depends on your situation. Credit cards are financial tools created to help ease out emergency financial situations. If you can apply and be approved for one, take it. If you're offered credit to cash at low-interest rates, grab it. You just need to make sure you use the money properly and don't just spend it on luxury.
The pandemic has closed a lot of opportunities but will open new ones for those who deserve it. If you have a credit card, use it to your advantage. But never forget that it is your responsibility to not run away from your credit card debt. Make a debt payment plan before cashing in your credit limit or using your cards to purchase items online.