Finder is committed to editorial independence. While we receive compensation when you click links to partners, they do not influence our content.
Car Insurance Hacks That Will Save You Money
Car insurance premiums can eat up a huge portion of your budget. However, this shouldn't stop you from giving the best protection that your prized possession needs. It's true that scouting for car insurance isn't as exciting as shopping for a new car, but it's important to know the value of getting comprehensive insurance coverage for your investment.
Road accidents can happen anytime, and the last thing you want is to shell out your savings to pay for the damages, and worse, hospital bills. Don't fret, we at GoBear care about you so we've rounded up a few hacks to help you save money on your car insurance.
Consider getting CTPL that's good for 3 years
The Land Transportation Office (LTO) requires all vehicle owners to get Compulsory Third Party Liability (CTPL) insurance before they can register their vehicle. CTPL, the cheapest and most basic car insurance coverage, covers third-party liability that may result from accidental bodily injury or death caused by your car.
The Insurance Commission has provided CTPL rates for different vehicles based on the insurance coverage period. Around Php560 will be spent for one-year coverage and Php1,610 for three-year coverage.
In case of death, the third party is entitled to ₱70,000 death indemnity and ₱30,000 burial and funeral expenses. You will see that getting the three-year coverage is more cost-effective than the one-year coverage.
Having CTPL insurance doesn't mean you can afford not to be careful while on the road, though. Be mindful of the traffic rules and keep calm in case you come across an aggressive driver. In the event of an accident, contact the police as well as your insurance agent, and try to settle everything in an orderly manner.
Talk to your insurance agent
Insurance agents should be able to help you cut the cost of your premium by 10%, at most. How? Before having your car assessed by the insurance company, you can ask your agent to lower the value of your car so you won't have to pay a higher premium.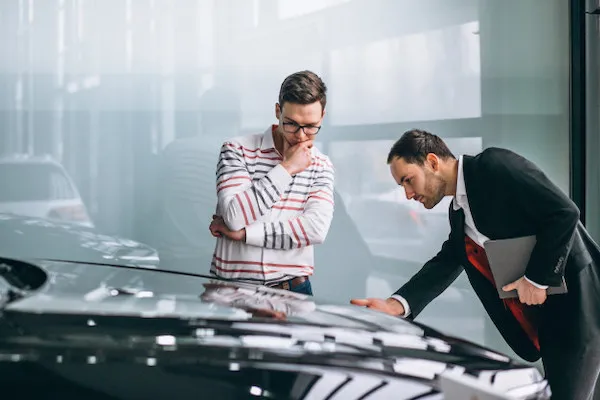 If your five-year-old car is still worth ₱500,000, you can request your agent to reduce this amount to ₱450,000 so you can have lower premiums. You can still haggle with your agent for lower premium rates, which can go from 1.25% to 3.75% of the fair market value of your car.
Remember that the more expensive and higher-performance your car is, the higher the premium that you have to pay. Whether you're trying to ensure a new or secondhand car, insurance companies consider the following factors when quoting for insurance premiums: parts that are hard to replace, repair costs, theft rates, and age of the car. There are insurers that don't cover luxury cars because it may take some time for the expensive parts to be imported.
Compare comprehensive insurance quotes via GoBear
While CTPL is cheap, it does have a lot of limitations when it comes to protecting your car against risks such as Acts of Nature (flood, earthquake, etc.), fire, and theft. Calling insurers to ask for insurance quotes can be time-consuming, so it's a lot easier if you do your homework via GoBear. Doing so will definitely help you compare insurance quotes in just a snap. Did we mention it's free?
By providing basic details such as the car model you want to be insured, its variant, how you're using it (private or for hire), and how much you want to insure it for, you can easily compare products and then choose what's right for you.
When you compare comprehensive insurance quotes at GoBear, the Amount Insured used for quotation is the same for all insurance companies that are featured on the website. They only differ in the premium rates used by different insurers. All the plan pricing you see comes directly from the insurers so there are no mark-ups, commissions, or extra charges here.
If you keep these in mind, you'll be able to grow your savings, which can then be allocated to other needs.