Finder is committed to editorial independence. While we receive compensation when you click links to partners, they do not influence our content.
Car Dimensions: Does Size Really Matter When Choosing Your Vehicle?
If you're in the market for a car, the options can be daunting, especially when it comes to the sizes of options available. Why would one want an SUV over a sedan? A van over a pickup? Should you get a crossover or a hatchback?
When it comes to car types, as with most things, it's not often the size that matters, it's how you intend to use it. Do you want a car for simple, everyday driving? Are you starting an appliance or other business and want something to help you move things around? Perhaps you're looking for an all-arounder that can also take you on weekend getaways.
Here, then, is a guide to help you choose the size for your next car.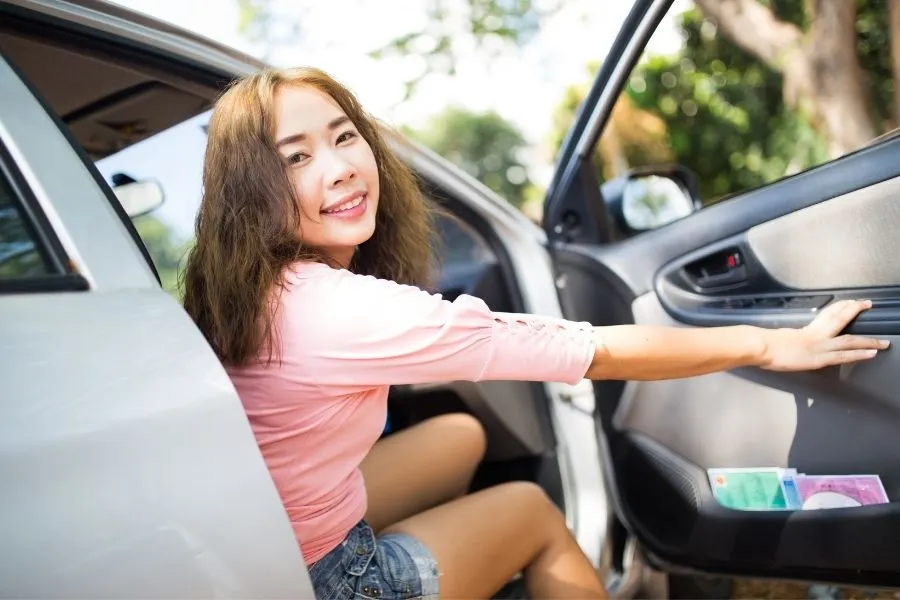 Sedan
The singular most common body type among cars, sedans are popular for good reason. Defined by having two rows of seating accessible by four doors, a sedan provides comfort for four to five people while providing excellent fuel economy with its low profile and lightweight.
Since most people use cars to get themselves from A to B, sedans are the quintessential passenger vehicle when all you need to bring around are exactly that – passengers, whether it's just yourself or a few others. A sedan's inclination toward getting people where they need to go also means there's less emphasis on cargo, with storage space typically limited only to the trunk in the back.
This storage is often enough for a few bags of luggage, maybe wide enough for a few sets of golf clubs. However, don't expect to be able to fit a washing machine or any other large household appliances in a sedan. If your purpose for a car is simply as a daily commuter to get yourself to work, the mall, or a day out with friends, you can't go wrong with a sedan.
READ: Best Sedan Cars For First-Time Drivers
Hatchback
As the name implies, hatchbacks are cars with a hatch – or door – at the back. As opposed to a trunk lid that opens only to a dedicated storage space like in sedans, the rear door of a hatchback provides access to the entire passenger compartment, which will also often include a lot of room behind the rear seats for storage. This means that hatchbacks can often take on larger or more cargo than sedans.
Hatchbacks are therefore often configurable for this purpose: If in case you're not carrying passengers but need more cargo room, the rear seats can often fold flat to provide more space. While hatchbacks are typically no larger than sedans in terms of total dimensions, the increased storage flexibility means it has more cargo options. So while you may still have a challenge fitting a washing machine into a hatchback, you may be able to bring home a new 60-inch TV with the rear seats folded down.
READ: Tips On How To Save For Your First Car
SUV
If you live a lifestyle that often switches between ferrying people and moving a lot of equipment that shouldn't be exposed to the elements, then a Sport Utility Vehicle or SUV may be for you. As the name implies, SUVs are meant to assist the user in sport-related activities (the unit itself is not meant to be a performance vehicle). To do this, SUVs are more spacious than a sedan or hatchback, and can often seat seven people in three rows while allowing for ample cargo room in the back, which is primarily accessed from a dedicated rear door but can also be accessed from the third seating row.
You could therefore drive a basketball team of five, their coach, and yourself (assuming you're neither the coach nor a player) while still having room for uniforms, balls, and other gear in the trunk. Similar to hatchbacks, should you need more cargo space than passenger space, the third row (and the second row in some models) can also fold forward or to the sides to allow for more interior cargo space instead. In SUVs large enough, you may be able to transport small washing machines and other household appliances with ease.

Due to these expected tasks, SUVs are not only much larger than sedans or hatchbacks but also come with more powerful engines. They are also made available in different drive train options, in case your needs require taking SUVs off the beaten path.
,
Crossover
A relatively recent addition to most car manufacturers' lineups, crossovers are utility vehicles that are shaped like SUVs and therefore allow for a similar usage but are closer in size and engine power to a sedan. Internally, it provides standard seating for five on two rows with ample headroom and extra space in the back. That extra space, however, is given some flexibility in that it can either be used for another row of seats for two people, or these seats can be folded down/removed to use the space for cargo instead, but not both at the same time.
You can perhaps fit one small enough washing machine in the cargo and a few oven toasters. Because of this flexibility, an increasing number of people opt for crossovers instead of sedans or hatchbacks. However, since crossovers are still necessarily a little larger and heavier than sedans or hatchbacks, more efficiency-minded people ensure sedans will always be a viable option, but if you're one who appreciates everyday flexibility, crossovers would be a very viable and practical choice.
READ: Preventive Car Maintenance To Avoid Huge Repair Bills
Pickup
If sedans are cars specialized for everyday passenger transport, then pickups are the polar opposite; their main job is primarily to haul cargo. To do this, pickups have one main feature that defines it: the open-air flatbed cargo area in the back. Due to this purpose, pickups are essentially small or light trucks, but one that you can still drive to the mall without people expecting you to stop at the deliveries drop-off.
Then again, you could be doing just that: As vehicles designed for carrying much more cargo than a sedan, pickups, therefore, appeal to businesspeople who need to move products or merchandise in bulk, so not only can you transport any size washing machine, you can bring two to three of them, alongside TVs, toasters, potted plants, maybe even a couch all in one go if you're good at stacking cargo; just be sure to drape a tarp over these in case it rains, as pickups' cargo areas are always exposed to the elements (though some car accessories shops sell "shells" that can enclose the cargo area, although this also limits the cargo area's capacity).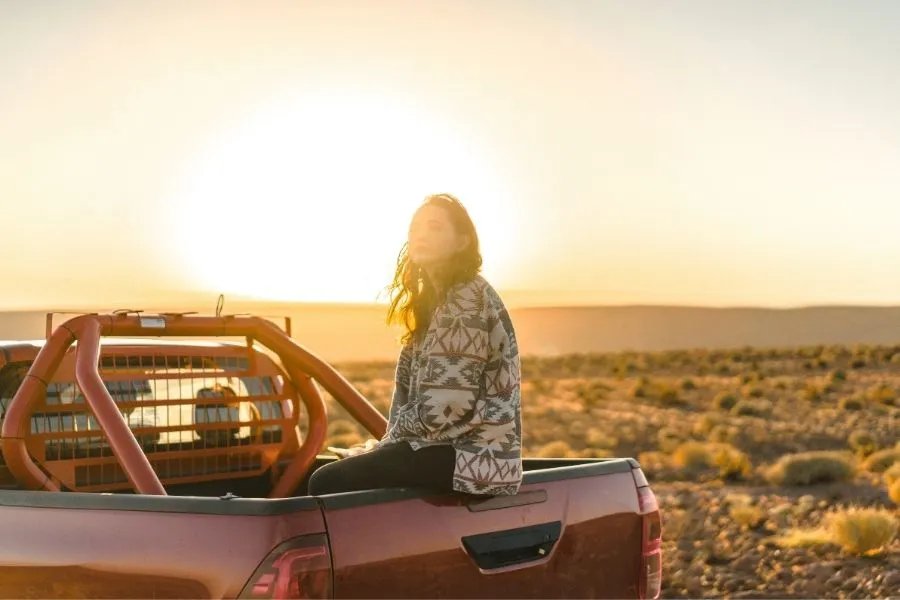 Adventurous folk also tend to be drawn to pickups, as traveling great distances or to hard-to-reach places often require bringing special gear and supplies. Being cargo-oriented though doesn't mean pickups lack passenger-friendliness.
Most pickups on the market these days can comfortably seat five – the same as a typical sedan – often with the same creature comforts without trading cargo capacities like in a hatchback, crossover, or SUV. To do all these, pickups often have powerful engines that enable them to move the pickup's larger frame, as well as the passengers and cargo on board. This power is often paired with standard two-wheel drive trains for variants only meant for deliveries, or four-wheel-drive for pickups meant for off-road use.

While all this power is well and good when the pickup is doing all that hauling, that power is also wasted if you're driving alone and empty, resulting in less-than-stellar fuel economy. And while you can still park a pickup in a standard parking slot in most malls, a little more care needs to be taken for you to fit one in that slot. Pickups are therefore great if you live a lifestyle that needs hauling a lot of cargo often.
Van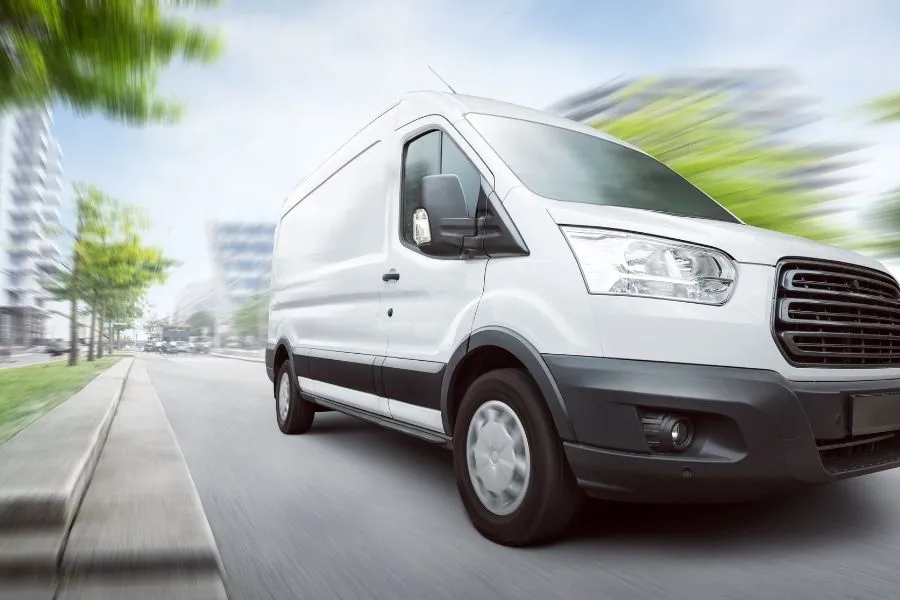 When it comes to carrying masses of anything, whether people or cargo, the lengths of vans are hard to beat. When configured as passenger vehicles, standard vans can fit 12 to 15 people in total, or if carrying cargo, anything that fits in its frame is the limit, which can be upwards of 1,000 liters in internal volume or over 1,000 kilograms in weight – yes, that's maybe four to six washing machines depending on the specific van, or a dozen large-screen TVs, or several dozen toasters.
And unlike pickups, vans are always fully enclosed, so any cargo is protected from the outside environment. As specialized bulk carriers, however, vans also lose some flexibility when it comes to where it can go – unlike SUVs or pickups, vans are usually never configured for off-road or rugged use. As strictly road vehicles, they have moderately powerful engines to be able to move their assigned duties, but not so much as one would need to propel a vehicle on rough terrain or up mountains.
READ:How To Register A Pre-Owned Vehicle
Still, a passenger-oriented van can be a very comfortable vehicle to ride in, especially when configured to be roomy, while a cargo-oriented van can be a great asset to a business that needs to get the product in large quantities to its destination in a fast and protected manner.
Note that even among the same car types, sizes can vary from subcompacts to full size, and even among the same size categories, variations between manufacturers can vary greatly. When on the market for a new car, be sure to always look among various showrooms for the unit (and price!) that best suits you.