Finder is committed to editorial independence. While we receive compensation when you click links to partners, they do not influence our content.
Can Online Freelancers Apply for Personal Loan?
From what was once a side gig, people are now looking into freelancing as a long-term career choice and a major source of income.
The freelance lifestyle is on its way to becomingmore acceptable in the workforce than ever before, and the benefits it presents are even morepromising.For starters, the possible income you can receive from freelance work can easily compete with the fixed income one can receive as a salaried employee. According to the Global Freelancer Insights Report by Paypal,Filipino freelancersreceive an average pay of about Php 25,000 a month.
Even the government istaking notice of the sudden growth of the freelance economy so much so thatlaws are being passed to protect the rights of home-based workers and freelancers.
While being an online worker promises good pay, getting paid, on the other hand, isn't a walk in the park. There are days when income is inconsistent and time will come, freelancers would need to save up for a new laptop or a house renovation. We then arrive at our million peso question:
When family and friends are not an option,can freelancers apply for a personal loan?
The stringent eyes of banks can easily dishearten a self-employed worker but worry not, securing a loan for those uncomfortable yet unavoidable situations might be easier than you think.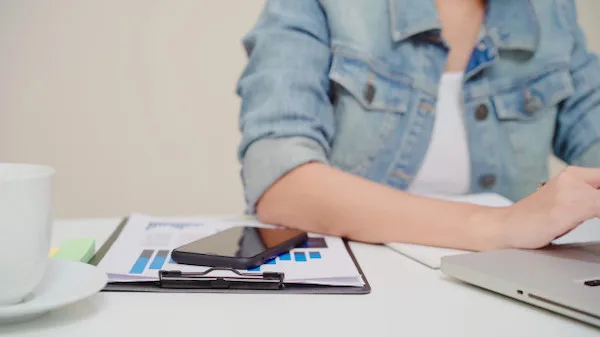 The Hidden Costs of Being a Freelancer
The potential earnings of being ahome-based worker can beat a person working in a nine-to-five job. But unlike employed workers, the cash flow from freelance work can be reasonably irregular.
One time, you're getting paid comfortably; other days you are barely earning enough to cover for your monthly expenses.
But thanks to the freedom of not being tied down to one employer, you can get more clients as your time and resources allow. So you don't have to rely on one client as your sole source of income.
As the phrase goes, "you can't have it all." While Freelancers get the time and mobility freedom, they don't get the health benefits, meal allowances, paid leaves, and other bonuses that a corporate worker do.
As a freelancer, you'll have to make your own benefits and pay for them. If you want amedical insurance benefit, you have to purchase it on your own. You also have to make voluntary contributions to SSS, Philhealth, and Pag-IBIG Fund.
There arealso financial limitations when it comes to being a freelancer. A full-time employee can easily get approvalfor a personal loanas long as he or she meets the necessary requirements and provides the required documents.
On the other hand, a freelancer may need to take additional steps to get an approved loan. However, this doesn't mean that you'll never be approved.There are ways you canimprove your chances of getting a loan, which we will be discussing below.
How to Improve Your Chances of Getting a Loan as a Freelancer
If you can get a credit card as a freelancer, you can also get a personal loan! While it's not the easiest of a task, there are ways you can increase your chances of getting a loan. Here are things you can do:

Legitimize your freelance status
If you're running an online business – hiring people for commissioned work or a shop, legitimizing your status is the first step that you need to do especially if your eyeing banks to get a loan.
You mustbe a registered taxpayer withcorresponding Tax Identification Number or your business should be registered with theDepartment of Trade Industry (DTI).
Once you've legitimized your status, you'll be able to apply for a loan with various banks. Never skip this step.
File your Income Tax Return
An income tax return (ITR) is a form that Filipinos file with the Bureau of Internal Revenue (BIR). This form summarizes your income, expenses, and other important information incurred in the past year as a taxpayer.
Make sure tofile your ITR yearly– your ITR is an important document that banks require to show that you have a stable source of income.
Don't forget to make your yearly payments. Otherwise, you'll be marked as a person evading tax which is punishable by imprisonment and fine.
Manage your finances
Having an ITR won't just cut it. Banks are concerned with your behavior as a borrower so they look at your credit history. This will show how good you are as a borrower – if you're religiously paying for your credit dues or missing payments. Borrowers with good credit standing have higher chances of getting approved for a loan.
If you want to get a loan, you need to make sure that your credit standing is on the positive side.
Here are some things you can work on to get you started:
Monitor your expenses.Are you animpulsive buyer? If you're taking out a loan, a lifestyle change might be necessary to ensure that you'll never go broke while paying off your loan. Keep your spending at a minimum and keep track of your expenses.

Maintain a balance.Having a savings account with at least a year old can help you increase your chances of getting approved of a loan. You can use this as proof that you have sufficient funds to help you last.

In case you can't settle your balance, the bank can withdraw funds from your deposit and use it as payment for your loan.


Pay your credit card on time.Make sure to pay your credit card full in time. This can help you avoid interest rate and late fees, which can be a problem if you're taking out a loan. Instead of putting the fund to pay for your personal loan, you're making more payments because of the fees that come with late payments.
Show your capabilities to pay
No matter where you take out a loan – whether it's a bank or a private lender, they want to have an assurance that you will pay for the amount you will loan. Hence, it's essential to prove your capacity to pay even if you don't have an employer.
Here are a few documents you can show to prove that you have the capabilities to pay for your loan:
Original and photocopy of assets under your name.This can be any form of assets that are of value – like a house or car under your name.

Certificate of Earnings.Freelance work marketplaces,like Upwork, provide a certification of your earnings for at least a year.

Stock Investment Certificate.If you are investing in a stock market or mutual funds, you can request a certification like COL Financial provides a document should you need them for visa or loan application.
If you are unable to provide documents as proof, you can also opt for an unsecured personal loan with a co-guarantor. The co-guarantor can be a friend or family who can pay for your loan and will co-sign to the credit agreement.
As a guarantor, the person agrees that he or she will pay for the debit of the borrower should the borrower can no longer make payments for his personal loan.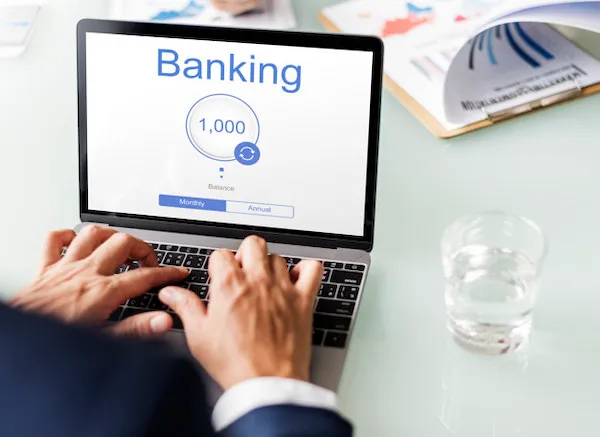 Look for the right banks
As mentioned earlier, you can increase your chances of approval if you apply with a bank with a long-term relationship i.e., having a savings account with them since you already have an account with them, you appear as a less risky applicant. Improving your chances of approval.
For those who don't have a long-term relationship with a bank yet, it might be better to apply to more than one bank. Since banks havedifferent ways to assess a borrower, you might qualify for one bank but notanother.
Final Thoughts
Getting a personal loan as a freelancer can be a bit more complicated than it would be if you wereemployed. The key is to increase your chances of approval by the measures mentioned above.
You can optfor a secured personal loan if you have an asset you can pledge against the loan oran unsecured personal loan if you don't have any. Keep in mind that the interest rate is higher compared to a secured personal loan.
Once you've managed your finances and you're ready to take a personal loan, you can start searchingthe market andcompare terms and rates. To avoid the hassle, you can use our 'beary' own comparison tool to find which personal loan is best for your budget and needs.