Finder is committed to editorial independence. While we receive compensation when you click links to partners, they do not influence our content.
Where to buy cloth masks online in the Philippines
If you have contracted COVID-19 or are looking after someone who is ill, here's where you can find cloth face masks.
Important note
Due to the Community Quarantine being implemented in the National Capital Region (NCR), most sellers' logistics operations in this area are temporarily suspended. Please expect temporary shortages of essential goods and delays with your deliveries.
It's also important to be aware that stockpiling items isn't actually necessary right now and that over-buying can leave others vulnerable.
The response to the COVID-19 pandemic has led to equipment shortages, especially when it comes to masks. The World Health Organisation has recently changed its advice on whether or not people should wear masks. The advice now is that masks should be worn in public where social distancing is not possible to help stop the spread of coronavirus.
If you are having trouble getting a hold of P2 or N95 filtration masks, cloth masks are another option. We've rounded up a list of stores below to help you in your search for a quality mask.
---
Where to buy cloth masks online for delivery in the Philippines
Note: Some unscrupulous sellers are selling fake masks to try to profit from the current situation. 3M, one of the world's largest manufacturers of masks, offers a tool to check if a product is genuine before you buy.
---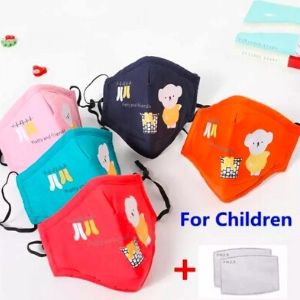 One of the Philippines' largest online retailers, Lazada stocks reusable masks for both adults and kids in a range of unique colors and styles.
Free shipping from select sellers
Fast dispatch available on most products
Cash on delivery on select items available
Go to Lazada
---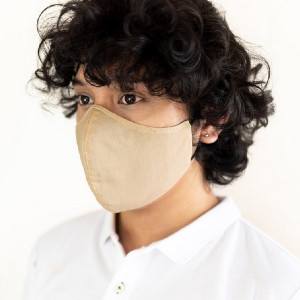 Every Filipino's shopping experience will never be complete without Shopee. It has been a go-to store for competitive offers of protective gear and other essentials for your household.
Cash on delivery
Regular deals offered
Free delivery voucher offered
Go to Shopee
---
AliExpress is a global marketplace with a wide variety of items available from third-party sellers. It has expedited delivery to the Philippines using Fedex and DHL that you might want to consider for urgent needs.
First-purchase coupons available
Free shipping available on some items
Frequent sales
Go to AliExpress
---
eBay
While longer delivery times may be the case especially if you're ordering from a seller abroad, eBay lets you filter searches by guaranteed delivery date to make sure you can get your order as soon as possible if you're in a hurry.
Free delivery on some items with an eBay Plus membership
Products from local and international sellers
Easy price comparison
---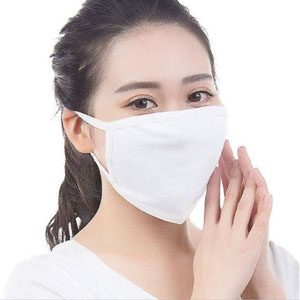 Prime members can rely on Amazon for quick and free shipping. New items are added to the site every day, so there's a higher chance of finding high-demand products, but you'll want to ensure that you're buying from a reputable seller.
Free delivery on some items with an Amazon Prime membership
Easy price comparison
See customer ratings before purchasing
Go to Amazon
---
Does your company belong in this list?
---
Which of these retailers offer free delivery?
Lazada: Free delivery from select sellers
Shopee: Standard free shipping offered by select sellers and monthly coupons
eBay: Free shipping from selected sellers
AliExpress: Free delivery on eligible items
Amazon: Free shipping when you sign up for Prime membership
---
Will a cloth mask protect me?
While a cloth mask won't guarantee the same level of effectiveness as an N95 or KN95 mask with a valve, the cloth is there to prevent moisture from breathing and coughing from travelling too far in the air. They also serve as a good reminder to stop touching your face.
How to make your own face mask
If cloth or N95 masks are hard to find or out of stock online, consider sewing your own. If you have a small swatch of fabric about the size of a napkin, shoelaces, scissors, and a needle and thread, you can make a mask without additional supplies.
---
How to remove your mask properly
First, be sure to wash your hands thoroughly before putting on your mask. When you're ready to take it off, do not touch the front of the mask, because it could be contaminated. Instead, remove it by pulling the bottom strap over the back of your head, followed by the top strap. Discard the mask and then wash your hands with soap and water.
---
What's the difference between P2, N95 and KN95 face masks?
The difference lies in the testing requirements for each country of origin. P2 masks adhere to Australian and New Zealand testing standards, KN95 to Chinese requirements and N95 to US and Philippine guidelines. All offer nearly the same level of protection, with some slight performance differences, as outlined by respirator company 3M.