Finder is committed to editorial independence. While we receive compensation when you click links to partners, they do not influence our content.
Borrowing Money To Buy Luxury Things Amidst Financial Crisis
Christmas is just around the corner, and you might be thinking of this as the perfect opportunity to splurge on the things you have been eyeing the entire year. Shopping for yourself is indeed a form of self-love as everyone truly deserves to reward themselves for working hard this 2020.
READ:Choosing The Right Online Loan For Beginners
If you are still thinking about that luxury item that you want to purchase, this is the right season to buy those as discounts and promos are on the rise. We are giving you a list of luxury items worth investing in that you might add to your shopping list. If you are thinking about spendingcash wisely and at the same time splurge on luxury then this list is for you.
How does an item qualify as a luxury?
Luxury, by definition, is an indulgence in something that provides pleasure, satisfaction, or ease. These are things that you can live without, but because it brings you comfort and satisfaction. You still want to purchase it despite the price tag. One good thing about luxurious items is that they increase in value over the years.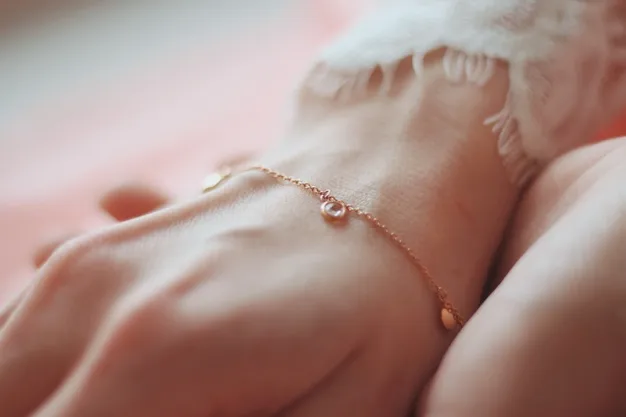 Here are our recommended buys:
1. Gold
Gold looks good as an accessory. It has different shades, luster, and designs, and some people even have their designs customized. Internationally known luxury watches like Omega, Rolex, and Rado regularly release detailed designs with gold and gems. Luxury brands like Louis Vuitton, Hermes, and Chanel also incorporate gold to decorate their products.
Price varies depending on the purity of the gold or more commonly known as carats. Color and luster are also a factor. This is the reason why there are different names for these different types of gold. Saudi gold, Singaporean gold, Italian gold, and Japanese gold are some of the golds' common names.

Gold is a precious mineral that has maintained its value throughout the ages. It is valuable all over the world because of its value and history. Economically speaking, gold has always been the backup currency when other forms of currencies do not work.
At a glance, purchasing a set of gold jewelry, a gold watch, or a gold brooch may seem preposterous as the price varies according to carats and weight, but in the long run, it becomes a great investment as its value increases over time. You get to enjoy the pretty accessory, and its value increases significantly over time.
Aside from your savings, stocks, and mutual funds, buying gold is also a classic move to diversify an investment portfolio.
READ:Five Easy Investments Below Php10,000
You may be decided on splurging on a gold accessory or gold jewelry set as it is a good investment even if it is a luxury purchase.
Things to remember if you plan to purchase gold:
1. If you are planning to purchase gold on a cash basis, make sure that you will buy from reputable shops and remember to ask for an official receipt. Also, make sure that you are financially prepared to pay in cash with your savings will still be intact even after purchase.
2. Branded gold jewelry sets come with a certificate of authenticity so make sure to ask your buyer about one.
3. Ask your friends and relatives about their recommended shops. Some people buy foreclosed jewelry from pawnshops to guarantee authenticity and to enjoy lower prices.
4. Lay-away schemes are available in some reputable shops. If you are planning on paying a reservation fee, make sure that you will read and understand all the necessary paperwork in case you will not be able to fulfill your succeeding payments.

5. If you still plan to pay for your purchase in installment, several reputable shops accept credit card payments. You may also want to check with your bank if your credit card is qualified for a particular promo or discount for your purchase
6. Online shops selling gold at a low price are rampant on social networking sites nowadays. Do your homework and look for stores with good reviews. It would be better if they have physical stores so you can check the merchandise before payment. Check reviews of dependable shows on the Lazada app.
7. Taking out a personal loan is also an excellent option. This lets you pay for your gold upfront so you can take it home on the same day. All you have to do is make sure that you will be able to pay for your dues at the private lending institution which granted your loan to avoid unwanted interests and penalties.
Leather Items
Just like gold, leather items look expensive at a glance. People tend to think they can buy a lot of synthetic items for the price of one leather item. The thing is, anything synthetic lives a shorter life than a leather item and this leads you to buy another cheap synthetic item over a short period. Frequent buying of cheap synthetic stuff eventually sums up to be way more expensive and time-consuming than a single purchase of a pricey leather item.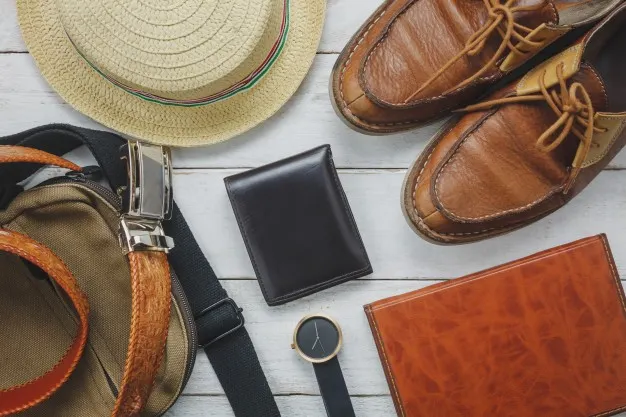 Contrary to popular belief, leather items are easy to clean and possibly last a lifetime. Leather items look better the more you use them. Leather pieces are also timeless and may always be used regardless of the season. Aside from being a fashion statement, leather is also known for its durability. Leather items may be pricey but it is practically an investment because of its long term advantages.
Things to remember if you plan to purchase leather items:
1. Make sure that the leather used on the item is sourced ethically. Research about the shop and read about the ethical sourcing of leather.
2. If you are planning to buy leather shoes, make sure that you have walked plenty for the day so you will get the one with the proper fit.
READ:Pangungutang Sa Gitna ng Pandemya: Nararapat Nga Ba?
3. There are some shops which customize the leather items that you need. Ask them for options like imprinting your name on the leather item.
4. There are local shops on the Lazada app that offer genuine leather. Check if they have the designs and leather items that you need. Support local!
Apple products
It might be a preposterous idea for you to buy a gadget and call it an investment. People see gadgets and cars as purchases which value degrades over time. Well, some things may decrease in value over time but the comfort and satisfaction that comes from using it are unparalleled.
READ:Is It Worth Borrowing Money To Buy The iPhone 12?
Apple products' price tags are indeed beyond its competitors which are offering essentially the same gadget. The reality is people are not only paying for its brand name but they are paying for the seamless user experience and ecosystem that Apple has created. Loyal customers value the ease of use and integration of devices and services.
Android offers a lot of customizable options for its users. However, a system update is a struggle because each brand will customize and tweak the updates that will be given to their consumers. This in effect results in bugs and delayed release of updates. This is hardly the case on Apple products because updates on iOs are meant solely for Apple products.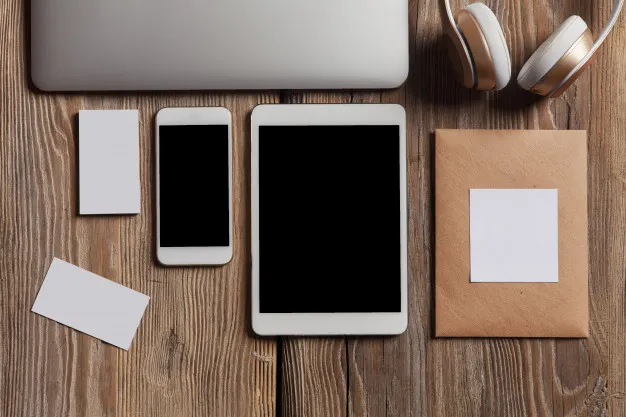 Tech companies also release a lot of variations for a gadget's model yearly depending on their target market. This results in the fast depreciation of their gadgets. Apple on the other hand only releases a handful at certain times of the year which people anticipate and somehow make their items highly sought after. Second-hand Apple items still sell at a good price even after a few years from the date of release.
Overall, Android is for those who like customizability and tailored user experience while Apple is recommended for those who value ease of use, regular updates, and minimalist settings.
Things to remember if you plan to purchase Apple products:
1. Be ready to immerse yourself in a new ecosystem. Apple products work best within its ecosystem meaning its wearables (Airpods, Apple watch), iPhone, iPad, and Mac series. Choose the gadgets that you need wisely.
2. If you are planning to purchase a second-hand Apple product, practice extra diligence by cross-checking the serial number of the item on the internet. This will identify if the item is counterfeit or original.

3. Watch video reviews on YouTube about Apple products and check the price on your Lazada app.
Is it worth borrowing and buying these items?
Splurging occasionally is not entirely bad. If anything, it is good for your mental health as it relaxes you because of your sense of rewarding yourself. Now that we have proposed the items on your list, here some of how you could pay for it.
1. Pay for everything in cash if it will not deplete your savings.
READ:How To Pay For Your Monthly Bulk Expenses
2. Check out the promos and discounts available from your credit card provider before you make your purchase with your credit card. Go for the installment plan with the lowest accrued interest.
3. Take out a personal loan from a trustworthy private lending institution. You may use your excess cash to purchase other luxurious items that you may enjoy using for a long time.
Bottom line:
Treating yourself with nice things occasionally creates a sense of satisfaction especially if you are working hard. Make sure that you spend your hard-earned money wisely and look for things that you can enjoy for a long time.