Finder is committed to editorial independence. While we receive compensation when you click links to partners, they do not influence our content.
Borrowing Money For Your Online Business
The history of trading has come a long way. From barter, people have invented money to acquire goods and people eventually put up their shops to earn money. Nowadays, online businesses and online selling skyrocketed to popularity because of the high demand for goods from the people who are stuck inside their homes. Filipinos adapted well to the situation by coming up with their online businesses to cater to the demands of the masses and it has enhanced the market on online trade.
Online businesses during the community quarantine
Peoples' urge to earn money and shop online while staying at home has intensified and became a "quaranthing". The joy of seeing the delivery person carrying a package that you have ordered days ago and the excitement of opening it is addicting. The thrill is like receiving a gift on Christmas. The thing is, at some point, it will all boil to managing finances well and consistent shopping is not sustainable for most people.
READ:Of Overruns and Overflow: Mom Unboxes Secrets in Growing a Business
Financially speaking, luck is on your side if you are on the other end of the transaction. Online sellers are having a great time raking in income since the pandemic began. With all the precautionary measures in place, logistics to send the parcel, and correct accounting of finances and goods, online sellers brought home a good deal of income into their households amid the pandemic.
Engaging in business during the pandemic
Starting a business is more than just thinking about the business name and selling your goods or offering your services. It is also about funding it well and innovating the goods and services that you offer to the customers. Online business success also banks on smooth transactions, quality items, good communication, and fast delivery. Aside from the excellent goods, customers also value experience.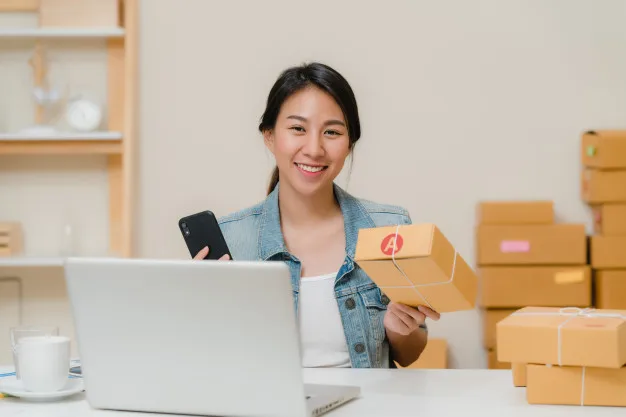 All these aspects need to be improved gradually to make sure that you will create a pool of repeat customers. Now, let us talk about the best way of improving your online business- borrowing money or taking out a loan.
READ:Mind Your Business: Tips On Registering A New Enterprise
The big question: Do I need to take out a loan?
Experienced businessmen maximize their credit scores and take out loans to invest in their businesses. Why? It is because saving up money from the profit takes the same time as taking out a loan and settling the dues monthly. Time is of great importance in online business and as the saying goes, one must strike while the iron is hot.
We must emphasize that you must be dedicated to your business and use the loan solely for business purposes to amplify profit. In this manner, you can come up with the monthly payments with ease and improve your credit score from your chosen loan provider.

Ways to Use Loan to Grow Business
Here are some tips on how to invest your loan properly to ensure the growth of your business:
1. Use paid ads on social media platforms
Influencers are called such because of such an impact that they have over peoples' lives with the use of social media. These influencers are known to influence the way people purchase which is the reason why they get paid. The more followers that will be convinced to buy the product or service that they are endorsing, the better.
Millennials, Centennials, and Generation Z have dominated the different social media platforms like Facebook. Instagram, and Twitter. Older generations are learning the art of monetizing the posts on social media while the younger generations have already mastered it.
READ:How To Use Social Media To Advance Your Business
Social media platforms are limitless and borderless. With the internet, your customer is the whole world! It has opened a lot of possibilities for business. Placing paid ads means your targeted audience for your products or your brand will see your advertisements. More exposure means more potential clients which eventually turn to sales.
Paid ads on social media platforms is marketing made easy and affordable. You may opt to place the number of people you want your ads to reach, the location of your potential customers, and the duration of your advertisement. Payment may be settled using youronline bank account orcredit card.
2. Upgrade your equipment
Good photos and timely posting means the money in online businesses. Customer look for things that look pretty and is readily available. Aside from an artistic eye, social media posts require great photos with excellent lighting. Some people even prefer short video clips of the product or service that they are eyeing. You need to keep up with the stiff competition especially that the online market is ever-evolving. Turn those likes into sales!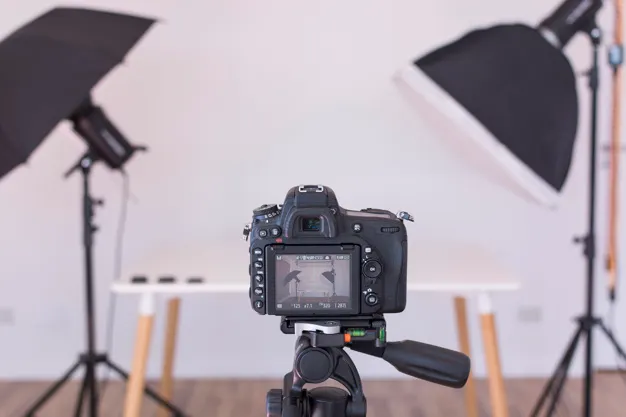 3. Purchase in bulk
Taking out a personal loan or a short term loan comes with a high-interest rate. It only means that your money should be spent well. Purchasing your stocks in bulk means secured stocks for the next months and a significant discount on your part especially if you will pay for it in cash. In this manner, you can project your net income without worrying about replenishing your supply for a while.
READ:How To Apply For A pera247 Loan
Growing a business: Where can I apply for a loan?
It is tough to determine legitimate and reputable lenders nowadays. Make sure that you check the following before you affix your signature on any form:
Borrow money as capital from reputable lenders only
1. Banks
Banks offer a wide variety of loan products depending on your needs. Interest rate and monthly payments vary according to the product that you will avail. This is usually for those who are planning to pay for a long-term loan on a smaller interest.
Loan applications from banks may take some time to get approved and the banks may also secure collateral from the applicant before the loan gets approved.

2. Private lending institutions
Long and short term loans from micro-lending institutions are available to those who are looking for additional business capital. The catch is private lending institutions offer short term loans with higher interest rates. Some of these companies no longer require collateral from the applicant as long as they have passed the credit investigation.
READ:Fast Loan Options You Can Apply For With A Phone
Online loan apps downloadingan online loan app and submitting a loan application through the application is perhaps the easiest and fastest way to apply for a loan these days. These apps approve loan applications fast and have minimal requirements.
GOBEAR TIP:
A loan is a business's twin. It goes hand in hand. It is not terrible to take out a loan as long as you will use it to grow your business and you are dedicated to paying the monthly dues.