5 of the best wallets for storing, sending and receiving TRON (TRX) compared.
TRON is a blockchain-based content entertainment protocol designed to allow users to publish, store and own data for free. TRONIX (TRX) is the official token of the TRON network and at the time of writing (01/03/18) was one of the world's top 20 cryptocurrencies by market cap.
If you're planning on buying some TRX or you already have some of these tokens, you'll need to find somewhere safe and secure to store them. Read on for more information on some of the best TRON wallets for online and offline storage to help you find a wallet that suits your needs.
Learn more Where to buy TRON (TRX)
Disclaimer: This information should not be interpreted as an endorsement of cryptocurrency or any specific provider, service or offering. It is not a recommendation to trade. Cryptocurrencies are speculative, complex and involve significant risks – they are highly volatile and sensitive to secondary activity. Performance is unpredictable and past performance is no guarantee of future performance. Consider your own circumstances, and obtain your own advice, before relying on this information. You should also verify the nature of any product or service (including its legal status and relevant regulatory requirements) and consult the relevant Regulators' websites before making any decision. Finder, or the author, may have holdings in the cryptocurrencies discussed.
Best wallets for TRON
What to look for in a TRON wallet
If you're looking for the right wallet for your TRX tokens, remember to keep an eye out for the following features:
TRX compatibility. First and foremost, make sure any wallet you're considering is actually compatible with TRX tokens, as there's no wallet that supports every available cryptocurrency.
Private keys. Security is paramount when storing TRX or any other cryptocurrency, so make sure any wallet you choose allows you to retain control of your private keys. If you don't control your private keys, you effectively don't control your cryptocurrency holdings.
Other security features. From secure PINs and recovery passphrases to two-factor authentication and multi-signature support, check out what measures a wallet provides to help protect your funds against hacking and theft.
Ease of use. Another key area to focus on is how simple and straightforward a wallet is to use. Cryptocurrencies and the wallets that hold them can be quite complicated, especially for beginners, so make sure any wallet you choose is easy to operate.
Ongoing development and support. Look into the team behind the wallet to find out whether it is constantly being developed and upgraded with new features. Also, make sure you'll be able to get in touch with customer support if you ever have any questions or problems.
What you need to know about TRX and TRON wallets
Following the launch of the TRON mainnet in mid-2018, TRX is no longer an ERC20 token on the Ethereum network. Make sure any wallet you choose supports TRX mainnet tokens.
5 wallets to securely store TRON (TRX)
Tron Wallet Chrome (browser extension)
Convenient way to manage TRX, transactions signed offline
Not as user-friendly as some other options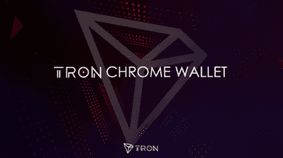 The first wallet on our list is an extension for the Chrome web browser. It's quick to download and install, and is designed to offer convenience for anyone looking to send, receive and store TRX.
The Tron Wallet Chrome extension is fairly simple to use, if perhaps a little confusing for crypto newcomers, and also helps protect your funds by ensuring that all transactions are signed offline. This means that your private keys are never sent out over the Internet, providing extra peace of mind.
---
Tronscan (web wallet)
Convenient access to TRX, functional wallet
Security risks associated with web wallets, not the prettiest user interface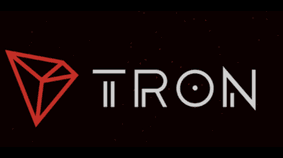 Tronscan offers an online wallet designed to provide quick and easy access to your TRX. The signup process is fairly straightforward and requires you to create a strong password, save the keystore file and keep a copy of your private key.
The user interface, while not all that easy on the eye, is fairly simple to navigate and understand. All the information you need to check your balance, send and receive funds, freeze some TRX or even apply to be a TRON Super Representative is presented in front of you.
However, before choosing this option, make sure you understand and are happy to accept the increased security risks that come with web wallets.
---
Tron Wallet iOS (mobile wallet)
TRON's recommended wallet for iOS users, simple to use
Can't store any tokens not on the TRON network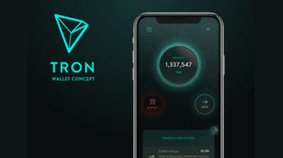 If you're an Apple smartphone user and you want a wallet you can access on the go, this app is officially supported by the TRON Foundation through TRON Loan and is the recommended user wallet for iOS devices. Capable of storing TRX and any other token on the TRON network, this
open-source wallet
stores your private key locally.
Quick and easy to use, it offers a simple and straightforward interface that you shouldn't have any trouble navigating. However, if you're searching for a mobile wallet that will also support other cryptos that aren't on the TRON network, for example bitcoin, you'll need to look elsewhere.
---
Tron Wallet Android (mobile wallet)
TRON's recommended wallet for iOS users, decent security features
Can't store any tokens not on the TRON network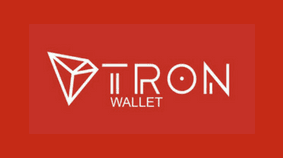 Next on the list is TRON Foundation's officially recommended wallet for Android users which is supported by the foundation through TRON Loan. This multifunctional wallet features a cold wallet setup and a straightforward user interface designed to make it easy to manage your TRX.
All of your private details are encrypted with a password, while you can also create a 24-word recovery phrase to ensure you don't surrender your funds if you lose your phone.
The wallet is free to download from Google Play. However, you'll once again need to look elsewhere if you want a mobile wallet that can store coins and tokens that aren't part of the TRON network.
---
Cobo Wallet (mobile wallet)
User-friendly interface, supports a wide range of currencies
Still a relatively new wallet provider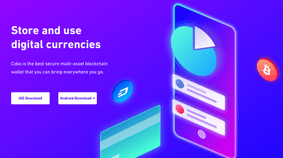 The final entry on our list of TRX wallets is the Cobo multi-currency wallet. Designed with the aim of making it easy to store and manage multiple cryptocurrencies in one app, Cobo also supports bitcoin, Ethereum, Litecoin, EOS, Dash and a wide range of other cryptos.
Its user interface is clean and intuitive, and the setup process is straightforward. Security features include 2-factor authentication, password authorisation for every withdrawal, and multiple security levels with different withdrawal limits.
Cobo only started building its wallet in August 2017, so it's still a relatively new player on the crypto wallets scene, but it's well worth a closer look when comparing your options for storing TRON.
---
Storing TRX in an exchange wallet
One other option you may want to consider is storing your TRX tokens on an exchange. This is often the best choice if you're planning on placing a trade and you want quick access to your tokens.
However, this practice is not recommended for a couple of reasons. In most cases, exchanges retain the private keys to your wallet, which effectively means they have control over your funds. There have also been numerous reported incidents of theft and hacking attacks from cryptocurrency exchanges, so the safest option for storing your TRX is to move them into a private wallet.
Tips for securely storing your TRX
Keep the following tips in mind to help ensure that your TRX tokens are stored as safely and securely as possible:
Get offline. If you've got a large amount of cryptocurrency you need to store, you may want to consider moving the bulk of it offline into a cold storage solution such as a hardware wallet. You can also keep a small amount in a desktop, mobile or web wallet for easy access if you need to manage any urgent transactions.
Use all security features. Make the most of all the security features offered by your wallet, such as setting up two-factor authentication or creating a secure PIN.
Back it up. Check out the recovery options available if something goes wrong with your wallet, and make sure your backup is always up to date.
Research first. Before depositing TRX into any wallet, make sure you thoroughly research the features, benefits and drawbacks of any wallet. This includes looking into the team behind the wallet and checking out reviews from other users to make sure you're using a safe and secure product.
Watch out for scam wallets. Keep an eye out for incorrect links that are the source of phishing attacks, and do your due diligence to ensure that any wallet you use is backed by a reputable provider.
Check out our comprehensive guide to choosing a crypto wallet
---
Images: Shutterstock