Finder is committed to editorial independence. While we receive compensation when you click links to partners, they do not influence our content.
Best Self-Care Products For The Rainy Season Blues
Imagine snuggling into a comfy bed in an oversized sweater and fuzzy socks while warming your hands with a cup of your go-to latte. All the while, the sound of raindrops hit the windows, accompanied by your favorite lo-fi beats in the background — it's the perfect image of a typical rainy July. It's just a little over the midway point of the year, and 2020 doesn't seem to slow down with its flurry of the most unwelcome surprises. In these uncertain times, it pays to take a deep breath, forget about the outside world, and slow down for a bit.
Self-care is a highly personalized moment, and no two people are likely to have the same preferences. Whether you prefer to insert an hour of self-care into your daily life or dedicate full days to yourself, here are some of the best products to help you get into your happy zone. You can purchase them online with a credit or debit card. If you don't have one yet, check out GoBear's comparison tool to help you choose the right one for your needs.
,
A good book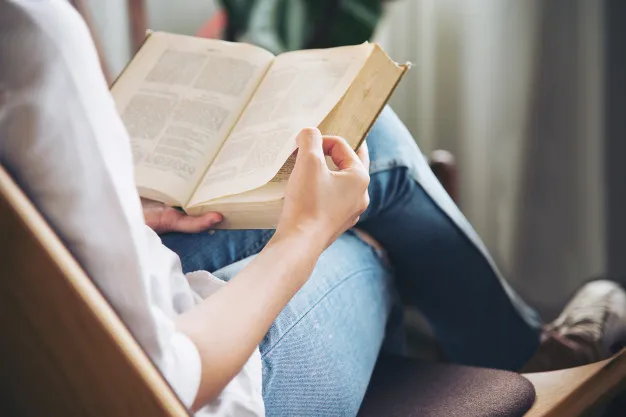 Nothing beats a great read, whether a paperback or a pdf. Thousands of must-read literature will keep you occupied throughout the rainy season. Still, a recent cult-favorite that you may want to pick up is Delia Owens' Where The Crawdads Sing — a highly coveted murder mystery novel that'll keep your senses sharp. You can order it through National Bookstoreor Fully Booked online.
If you prefer to go paperless with a pdf copy, consider purchasing through Amazon or get a Scribd subscription for unlimited audiobooks and ebooks to appease the story-lover within you. You can pay through a credit card or an online banking option.
A cup of tea or coffee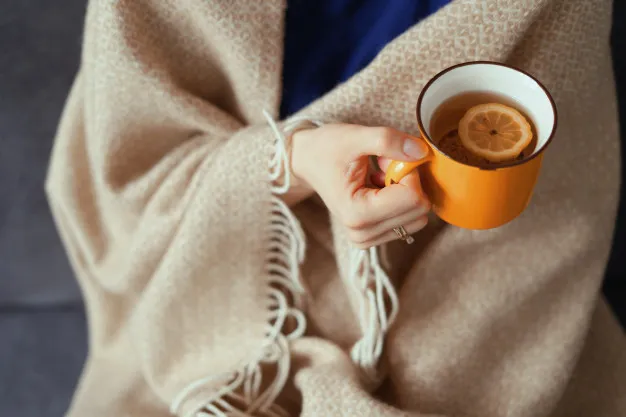 Sometimes, all you need is a hearty conversation with your favorite person over a cup of tea or coffee. Schedule a video call with your amigas for some well-deserved but socially-distant catching-up after months of isolation. Order your favorite homebrews or try a new flavor through online grocery options. That way, you can reminisce amid the most comforting flavors without having to leave your home.
If you haven't tried the Dalgona coffee that broke the internet a couple of months ago, then now's your chance to give it a go. Place some instant coffee and sugar into your online shopping cart, get it delivered within the day, and start whisking yourself up some frothy, creamy goodness.
A yoga mat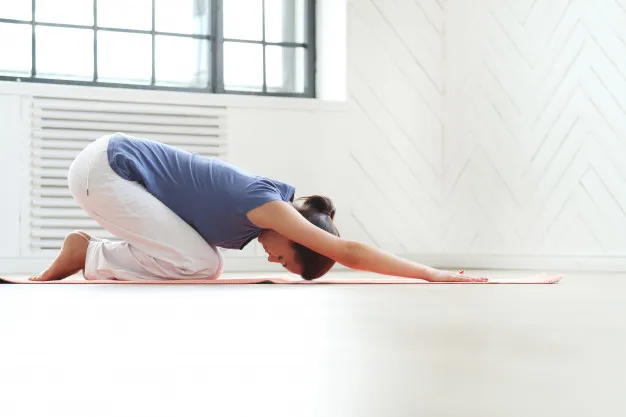 There are a thousand things a single yoga mat can do. It can serve as a surface for your core workouts, meditation, stretching, and other floor exercises. When a mat is laid out in your room, you'll feel extra motivated to get in a workout or two, so it's a must-have to burn the extra caloric gain from being cooped up at home.
You can order one from Lazada, Shopee, or a local sports supply store such as Toby's or Decathlon, which offer pick-up or delivery options. If you're a beginner in the exercise world, then you can browse YouTube for some mat workouts to get your blood pumping and your heart beating.
A loungewear set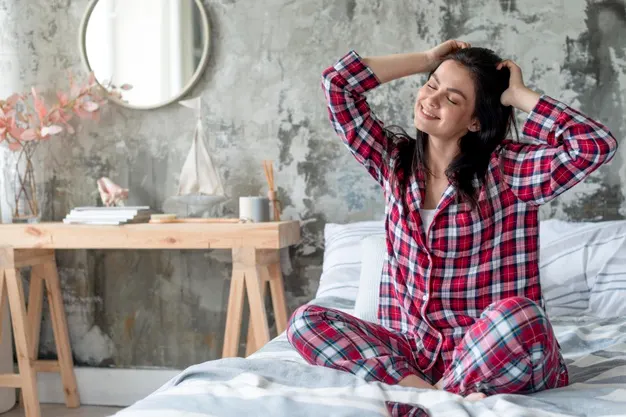 Some people can't help but feel good when they love their outfit, and if you're one of those people, then staying at home is no excuse not to enjoy clothing. Not leaving the house doesn't mean that you have to wear old clothing full of holes or dedicated house wear that you got from the market if it doesn't make you happy. With mid-year sales in full swing, treat yourself to nice loungewear sets to feel extra cozy and confident, even while indoors.
Zalora keeps your closet up-to-date with regular sales almost all-year-round. Alternatively, you can take old clothing and flip them into some trendy pieces as a fun, at-home DIY activity. For instance, you can crop an old sweater and tie-dye it to jump onto the Tiktok bandwagon. You can also turn old cardigans into an early-2000's inspired get-up with a pair of scissors and some stitching skills. The possibilities are endless — and it's a fun hobby to keep you entertained.
An aromatherapy companion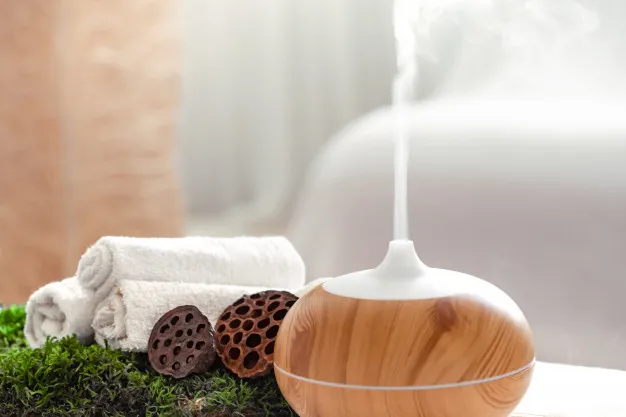 Creating a relaxing environment is optimum for your mental health, especially if you have to spend plenty of time at home. You may have heard of traditional stick diffusers, which you have to place on a jar full of essential oils to diffuse a lovely aroma. But modern alternatives are battery or socket-powered and can steam a stronger and more relaxing fragrance.
Most aromatherapy diffusers have a capacity of 100-750mL of water, which means that you can burn essential oils for hours and cover a space of at least 20 square feet. BeautyMNL offers a wide range of essential oils and chic diffusers that also double up as interior decor. You can also use a diffuser for at-home spa and pamper days. Check out BeautyMNL's body and skincare section for go-to picks for the ultimate self-care routine.
A skincare set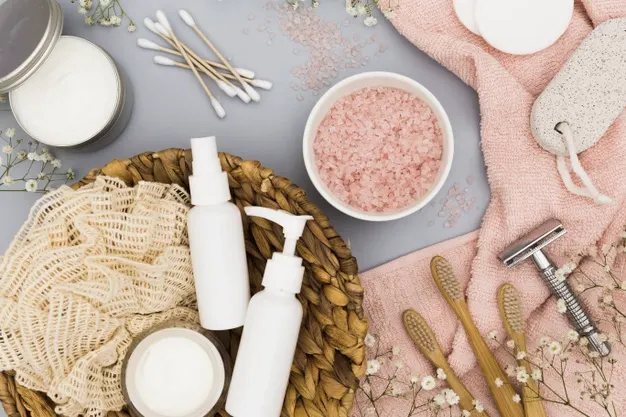 Speaking of skincare, few indulgences in the world can beat the amazing feeling of taking care of your skin. Whether you're into budget-friendly or high-end masks, creams, and toners, you most definitely deserve to splurge on new products that fit the changing weather conditions. BeautyBar offers a wide range of products, including Lululun masks and The Inky List's range of isolated chemicals. If you haven't heard the news — they deliver! You can take your shopping online and avoid touching in-store testers.
If you're looking for higher-end products, you can look into shopping from trusted online stores that distribute highly coveted brands such as Tatcha, Summer Fridays, and Glossier. Nothing beats a one-on-one pamper session with yourself after a long, stressful day!
Amid these trying times, it's easy to fall off the loop and forget about yourself. But remember that the world will keep on spinning regardless of how harsh the events are, so you might as well spend a few days a week doing what makes you happiest. Don't be afraid to treat yourself to a splurge or two. You can conveniently make purchases online with a credit or debit card. Just be wary about your credit and spending limit to stay on top of your finances!
Check out GoBear's personal finance edit to help you manage funds and keep spending at bay.