Finder is committed to editorial independence. While we receive compensation when you click links to partners, they do not influence our content.
Best Credit Cards to Compensate for Fuel Price Hike
There's no stopping the government from imposing additional excise tax for petroleum products in2019, and there isn't a price drop to look forward to soon. The clamor to suspend the implementation of this portion of TRAIN wasn't possible since the global oil price could drop to $60 this year — a rate low enough to compensate for whatever hike TRAIN can do to the current prices. But with a country so dependent on transportation — and by extension, fuel — it was necessary for the government to distribute the initial batch of the Pantawid Pasada Fuel Cards to 179,000 PUJ franchise holders nationwide. They were primarily given to jeepney drivers to help them adjust to the rising fuel prices.
Fastrack to 2020, the COVID-19 pandemic has caused the rise and fall of fuel prices during the lockdown. From several weekly declines, fuel prices increased by Php1.25 to Php2.00 per liter on May 12.
If you own a car, then it's up to you to find a way to reduce the impact of the additional tax rate and of the pandemic fuel price increase on your monthly expenses. Depending on your spending habits and average monthly mileage, the fuel price hike can take a significant toll on your budget. To help, consider looking into options such as credit cards for gas, which may compensate for the padded petroleum costs.
Use best credit cards for gas
Shell Citi Card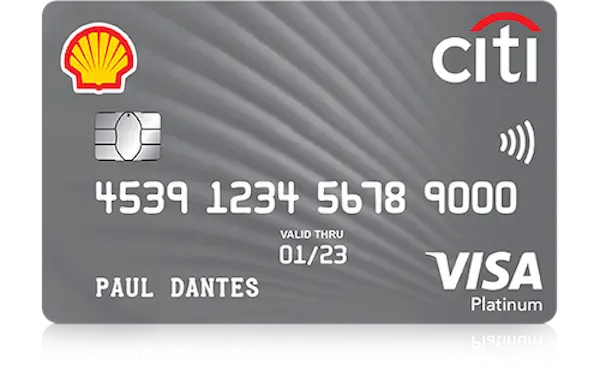 The Shell Citi Card is an all-around transportation card that can help you save not only on gas but also on other auto-related expenses. It lets you earn up to P10,000 in rebates every year across various purchases. All you have to do is to spend at least P10,000 per billing cycle, and you can enjoy the following benefits:
• Up to 5% rebate on auto repairs, accessories, and services
• Up to 5% rebate on toll fee when you purchase load at NLEX and SLEX
• Up to 5% rebate on Shell fuel purchases
But don't worry — if you spend under P10,000, you can still enjoy 3% in Shell fuel rebates. If Shell is your preferred gas station, then this credit card is a no-brainer that can help you save on every aspect of car ownership. Additionally, new cardholders can obtain P5,000 in Shell rebates until February 29, 2020, if you spend at least P20,000 within 60 days of your card receipt.
Additionally, Citi has a lovely privileges program that you can take part in by owning any of their credit cards. You can enjoy dining, travel, and shopping, and lifestyle promos that'll make every car trip worth it.

Metrobank Toyota Mastercard
The Toyota Mastercard is a complete package for every motorist aiming for dealership benefits, fuel rebates, and other privileges.
Toyota Mastercard holders can get up to 10% discount on parts, labor, and genuine accessories from all Toyota dealers while earning double rewards points for every P20 spent at these merchants. But you'll also receive 1 point for every P20 spent on other categories, so it'll reward you for more than just car-related purchases.
,
This card is also a great way to save on car maintenance and upkeep, which can sometimes be costly. Additionally, you can enjoy 3% in rebates when you gas up at one of the 500 participating Petron stations. If you own a Petron Value Card, then the Toyota Mastercard is even more useful, as you'll be eligible for 24/7 roadside assistance. There's nothing more important than being safe on the road, after all.
Petron-BPI Credit Card
The Petron-BPI credit card is a practical defense against the effects of the oil price hike. This card allows you to earn a free full tank each year through its 3% fuel rebate system. For every liter you purchase at Petron with this credit card, you can receive back P1.50 in rebates. As a welcome bonus, new cardholders are eligible to obtain P200 worth of free gas from Petron.
It's a simple card that does its job and is excellent if you want something reliable and consistent. There's no annual fee for the first year, which is a great bonus to help you ease into a new fuel budget. As with any other bank, BPI offers a myriad of rewards, promotions, and perks that you can take advantage of with a Petron-BPI credit card.
Hyundai Mastercard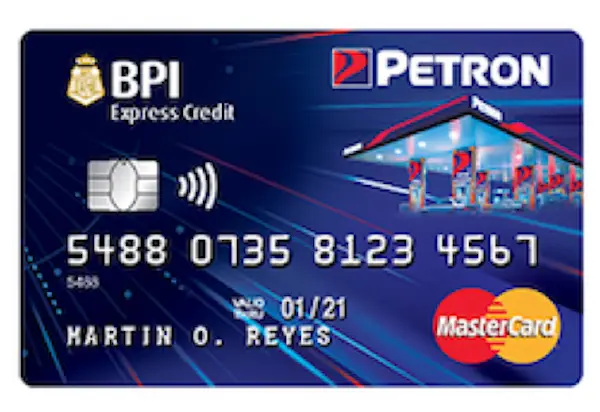 The EastWest Bank Hyundai Mastercard is made for those who want to have the most pleasant drive. You can get up to a 5% rebate from purchases made with your credit card at any gasoline station in the country. You can also earn up to Php1,000 worth of rebates which can be redeemed as Hyundai vouchers.
Want more? The Hyundai Mastercard gives you a 10% exclusive discount on Preventative Maintenance Services (PMS), parts, and selected accessories from all authorized Hyundai dealers. So if you own a Hyundai automobile, then this credit card may be the right one for you. Additionally, you can bask in the added benefit of 0.5% off every retail purchase from any merchant nationwide, so it'll help you save on other categories as well.
Security Bank Mastercard Complete Cashback
The Security Bank Mastercard Complete Cashback is a jack of all trades that offers rebates on virtually every spending category. It'll not only help you adjust to the fuel price hike, but will also compensate for the cost of groceries, utilities, dining, and shopping. You can enjoy up to P12,000 in cashback annually, plus exclusive promos that'll help you save even more. With no annual fee for the first year, you can enjoy easing into a new credit card while driving without financial worries.
The 5-tier rebate system covers the following:
• 4% rebates on gas at any gasoline station nationwide
• 5% rebates on groceries
• 3% rebate on utilities
• 2% rebate on dining
• 1% rebate on shopping
Union Bank Phoenix Petroleum Visa Card
Gas spending will never be a burden when you use the Phoenix Petroleum Visa credit card by Union Bank. You'll get 3% in rebates for buying gas at Phoenix Petroleum, a 10% discount on Phoenix Lubricants and Services at Phoenix Stations, and a P500 fuel voucher when your card application gets approved. The free 24/7 towing and roadside assistance will ensure that you're always secured on the road, no matter where or what time you go on an adventure.
The Union Bank Phoenix Petroleum Visa credit card will also financially protect you by covering up to P400,000 of your outstanding balance on the occasion of an untimely death or disability. It's a wonderful card for people who are looking to save on gas and would love some form of financial security.
,
Union Bank Petron Value Card
The Union Bank Petron Value card is the ideal tandem for every Union Bank credit card. It specifically helps you save on fuel. If you transfer all your reward points to your Petron Value Card, you can:
• Get year-round personal accident insurance worth Php10,000 and medical reimbursement up to php1,000
• Free towing and roadside assistance
• Pay for gas and other products and services from Petron
You'll earn 1 point on your value card for every P250 spent on fuel, plus double points when you use it to gas up at any eligible Petron branch. It's a fantastic option if you already own an existing Union Bank credit card, or are looking to get one with better rewards on other categories. That way, you can enjoy fuel discounts and rewards regardless of your preferred credit card.
HSBC Red Mastercard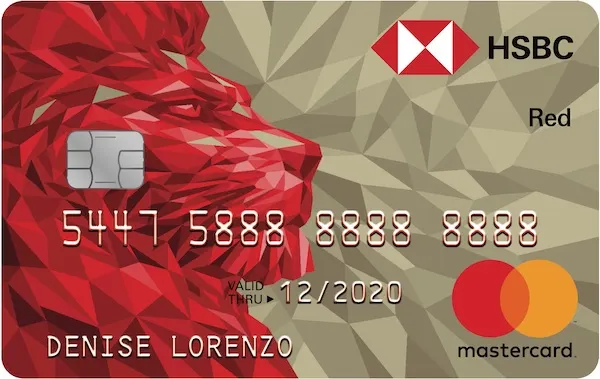 Every HSBC Red Mastercard cardholder is entitled to a 6% rebate on your first Caltex fuel purchase, plus a 3% year-round rebate for Caltex fuel purchases up to P20,000 a month. An accelerated rewards program will also help you earn 4x bonus points on other spending categories, so you can save plenty of money with this credit card, especially if you frequent a participating Caltex station.
Apart from owning one of the best credit cards for gas, you can also try out some other money-saving tips to help you adjust to any price hike. For instance, check your air filter regularly to improve gas mileage and ensure that there are no missing gas caps to prevent fumes from escaping. Stay safe on the road by always concentrating on yourself, your vehicle, and your surroundings.
The additional excise tax on petroleum products can become an inflated expense, so smart drivers like you have to continually look for ways to save and reduce the cost of car ownership.
Compare the best credit cards with GoBear and hit the road without spending much on gas.